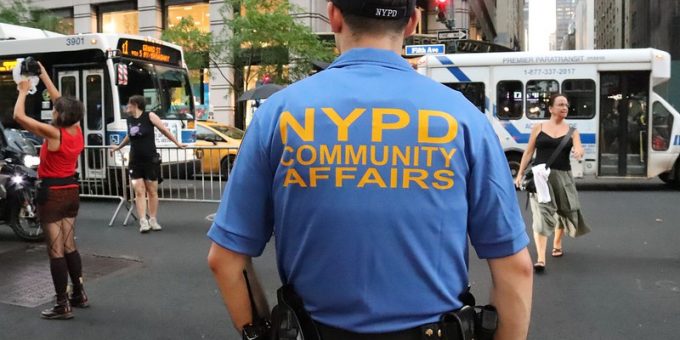 policing community complaints
Amid rising scrutiny of police violence, many U.S. departments have implemented "neighborhood policing" strategies meant to facilitate non-enforcement contact between police and the community. For example, in the mid-2010s, the New York Police Department (NYPD) began to hold police-community meetings, inviting residents to informally express concerns with the officers assigned to their neighborhoods. Drawing on ethnographic data, Tony Cheng's new American Journal of Sociology article reveals that, despite transparency talk, police frequently filter community complaints such that they appear to be endorsements instead.
More pointedly, Cheng finds that police actively curate public complaints in order to justify more policing rather than policing reform. A "selective decision-making" process results in police's "cumulative discretion" and unfolds in a few key ways. First, departments choose where community meetings are held and who to invite. Second, they decide which complaints should be officially submitted into the organizational record. By Cheng's reckoning, a full 88% of complaints seeking "police reform" to address "over- and unequal policing" practices are never properly documented. Third, police control reporting from community meetings online and work to publicly present only complaints that demand or are "construed to demand" increases in police services.
Because police actively work to control public perception of their practices, this study suggests scholars must carefully scrutinize administrative data provided by police departments. More broadly, the author demonstrates that when the police control their own complaint processes, public accountability is elusive if not impossible.