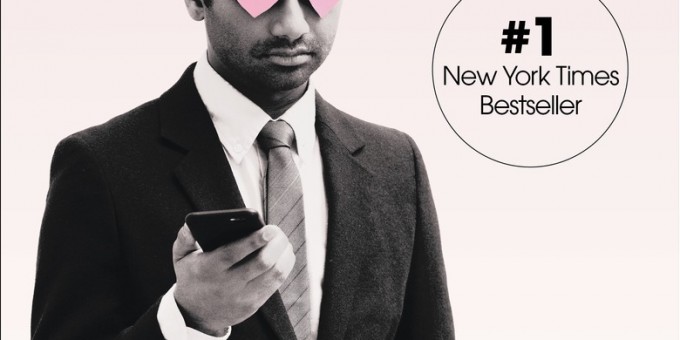 Romancing the Data
So we wanted to interview Aziz Ansari about his new book, Modern Romance, because a) it's really good; b) it's really good sociology; and c) his co-author Eric Klinenberg is a really good sociologist. Alas, 'twas not to be. So we did the next best thing: we reviewed his book.
And good news for our kind! Ansari immediately reached out to a whole bunch of sociologists. (And he cites Contexts co-editor, Philip Cohen. We approve.) This is what academics long for—at least, it's what they say they long for. When it comes down to it, however, many among the -ologists in Contexts' audience are likely fuming at just the concept of the book under review, having seen Ansari and Klinenberg at last summer's ASA meetings in Chicago and found their inability to coalesce the entire spectrum of human connections in the United States into one ethnographically informed book of brilliance and chuckles truly galling.
The authors start brilliantly and simply by telling us in the introduction the big limitations of this book. It was conceived to answer the questions of a straight man dating straight women who are Internet savvy and use social networking, and that is truly all it does. You will not find much (if anything, really) about the intricacies of polyamorous, LGBTQ, or socioeconomically disadvantaged young Americans in this book. Nor will you find a comprehensive history of dating and marriage in the U.S. (luckily, we have
Stephanie Coontz
to cover that territory). But you will find solid sociological research and guidance from some of the smartest among our kind in an exploration of what warms the modern, hetero, cis-gendered iPhone user's heart (and loins).
Still, while the authors acknowledge limitations, they're also swinging for the fences. Let's break down why this book is awesome. First, the data. It's huge, varied, and wonderful! Ansari's friends at OkCupid let them have at their database, and the folks at Match.com let them peek at their nationally representative surveys. (Are you burning with jealousy?) And they did a lot of qualitative, comparative work, too—focus groups in Doha, Buenos Aires, Tokyo, Paris, Wichita (Kansas, an American state), Los Angeles, Monroe (in New York state), and New York City. Wow. And the data they gathered are something few qualitative researchers could ever hope to get. For instance, people showed Ansari and Klinenberg their text message interactions (the guys' were mostly lame), and Ansari even had people log onto dating sites and share their inboxes to demonstrate what it's like to be an online dater. Seriously, researchers, are you jealous? We're not judging.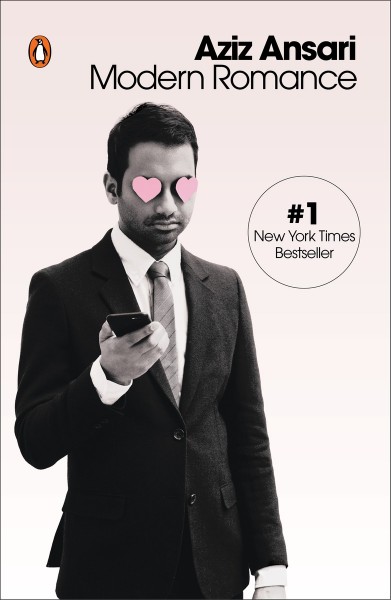 Partly because of the data and partly because of their sharp minds, Ansari and Klinenberg come up with very interesting conclusions and observations, small and big. We were amused and fascinated and saddened to learn that sending mass-mailed, standardized messages is almost as effective in gaining dates as a thoughtful, personalized note crafted to the desired's online profile. Messages that get the best response rates are only 40-60 characters and take just two minutes to compose. (We're really glad we don't have to play this game.)
In terms of how to write, this book is instructive for sociologists, neatly following many of the lessons we've been harping about since we've been involved with Contexts. First, their literature review is fantastic. If they learned something from an author they feel we should know about, they discuss that work and incorporate it engagingly into their story. They use jargon when they need to, but only to make a point. ("Did I just use the phrase 'predetermined temporal sequencing?' Fuck yeah, I did.") Where data discussions can be exhausting, Ansari and Klinenberg drop in funny asides to lighten the mood. That is, the authors never forget that their readers are here to enjoy the book. A second great aspect is that, after taking us through the ins and outs of bad and good texting or dating, they give actual advice for readers—without ever referring to it as an "avenue for future research" or a "speculation as to implications for individual-level subjects." For instance, they advise and give examples of "non-boring-ass" dates to contrast with some of the disasters they see among their data. Again, we approve.
Not everything in the book is great. Since they're covering a lot of ground you expect shallow spots. Their description of Qatar and dating is two-dimensional. No depth, no nuance. For one, it's not immediately clear whether they're talking about life for Qatari citizens or Arab expatriates. (There's a big difference.) Apparently, some of the young are using the Internet to organize parties at hotels. How? Did these people tell Ansari and Klinenberg about the parties but also make them swear not to tell readers so their dads won't figure it out? We really wanted to know but the authors remain closed-lipped. Damn you, guys! With the international data, we wanted more than three and a half pages on Doha and felt we'd be better off with nothing. Likewise, we learn little about modern romance in Buenos Aires except that it seems to offer a seriously sexually charged atmosphere.
Japan is another thing altogether. Ansari really digs Japan (or at least ramen), and we get some lovely tidbits of information and analysis about the dramatic changes in sex and dating in Japan—the authors speculate that the fact that Japanese online profile pictures tend to feature cats or rice cookers might just be why Internet dating hasn't taken off there. Most strikingly, we learn about the fast rise of the "herbivore man," sexually uninterested and too shy to ask a woman on a date. Japanese men, the authors explain, don't have such secure jobs anymore, they often live at home, and they aren't around girls very often due to single sex education. Many don't go on dates until their 20s and nearly half have no female friends. Simultaneously, Japanese women are increasingly more educated, more professional, and more bilingual—things very threatening to many men's egos. Oh, and there are plenty of sex alternatives for Japanese men: prostitution and various forms of sex work are quite common, and video games, cuddling cafes, and a place called "Soapland" figure in somehow. Perhaps with dissatisfaction but honesty, at the end of the discussion of the Japanese herbivore man, the authors admit, "it's hard to figure out why sex and relationships have changed so dramatically." Sometimes you find an interesting story, without pinpointing its drivers. We appreciated the candor.
Plenty humorous, Modern Romance isn't a stand-up routine. It's data-driven and analytical. But it tells the story of straight, middle-class, highly educated, Internet enabled romance in the modern world with a humanity of writing that allows readers to feel a real kinship with the respondents and the authors. It keeps some sociability in social science. Even without being able to see Ansari acting out a line graph, as those of us who were in the audience for his "Modern Romance" comedy tour could, you'll certainly find laughs, if only in the intimate and revealing text messages and OkCupid missives his respondents so readily offered up. In fact, that may be one of the strongest things about the book: because they were talking to a peer (if a very well paid and exceptionally easily recognized peer) alongside a truly talented ethnographer, it seems the focus groups the authors convened were exceptionally candid. The Department of Justice couldn't get this kind of iPhone access, but Ansari and Klinenberg asked nicely.