Spring 2021 Letter from the Editors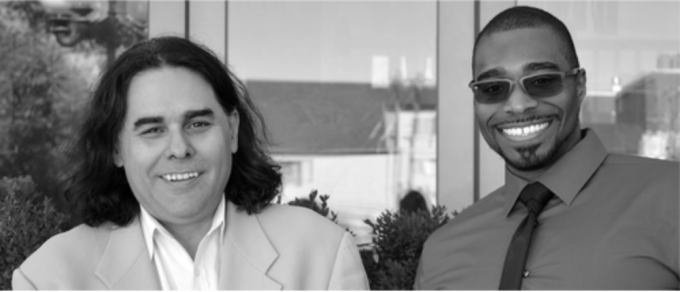 The COVID-19 pandemic has not only exposed health disparities but has also showcased a variety of economic experiences. On one hand, there is a group of people who actually made financial gains during the pandemic. These people, and often their families, were able to take advantage of job flexibility, salaried positions, and government and private industry programs that gave homeowners, vehicle owners, and small business owners a break on payments, expenses, and deductions.
On the other hand, many families and single people suffered financially. If an hourly worker was fortunate to keep their job, their hours might have been reduced, or working may have further exposed them to the virus. Sure, there were a few COVID-19 stimulus packages. Unemployment was extended— President Biden's recent COVID-19 relief package is helping families tremendously, and his infrastructure plan is set to create thousands of jobs—However, people who engage in the gig economy are suffering. Though some financial relief on behalf of government programs is better than none, it does not make up for lost wages or jobs. Unemployment numbers over the past year show that not only are low-income people and racial and ethnic minorities disproportionately impacted in negative ways by a crippled economy, but women as well. Some experts have even called it a "shecession" as occupations (outside of health care) dominated by women are suffering historic job losses, in addition to women's increased caregiving at home for children and other relatives.
This issue focuses on these varieties of economic experience. In our Features section, Jeff Cates problematizes the rent-to-own industry and showcases how it is a form of predatory lending that preys on low-income people who struggle to make ends meet. Brittany Pearl Battle grapples with the financial, social, and legal implications of men struggling to pay child support. It is a compelling article illuminated by the tragic murder of Walter Scott by police. Eleanor Matheson and Donna Sedgwick discuss the various contours of conspicuous consumption and its implications for people becoming Instagram and YouTube stars. Andrew J. Cherlin links social class to politics, asking the age-old question of why a majority of working-class Whites vote against their own economic self-interest. Cherlin discusses how Trump bolsters a social and cultural currency based on whiteness despite policies that may be detrimental to the working-class financial bottom line. Finally, David L. Reznik and Benjamin D. Albers take an interesting journey through the world of criminal court and how the outcome of murder trials are influenced by where the killing occurs and where the trial takes place.
The Culture section continues this issue's theme by addressing corruption as well as "queer street smarts." The Trends section focuses on cohabitation and anti-semitism, while Shameka Neely-Fairbanks' fascinating Photo Essay highlights the role of education and student learning in South Africa. In our Q&A section, Rod Martinez interviews Dr. Obari Adeye Cartman about his work with youth, healing, and masculinity. In Books, Ryan DeCarsky reviewed Jason Orne's Boystown: Sex and Community in Chicago, Woody Doane reviewed Rory McVeigh's and Kevin Estep's The Politics of Losing: Trump, the Klan, and the Mainstreaming of Resentment, and Meghann Lucy reviewed Anthony Hatch's Silent Cells: The Secret Drugging of Captive America.
We hope you enjoy this issue. It highlights the nuances of different economic experiences and the widening gap between the haves and have nots—which extends far beyond money.
Rashawn Ray and Fabio Rojas