Structured Discomfort Belongs in the Sociological Classroom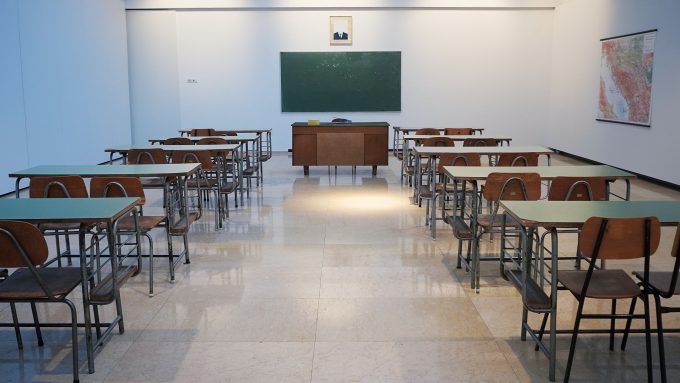 The one thing we know is that teaching sociology is uncomfortable and controversial, but necessary now as ever. Our pedagogy should reflect the need to embrace all that and more. But sociology students are often underprepared to discuss fundamental topics in this field without intensive guidance. Additionally, the current uninformed discussions coming from the right that aim to stifle hard truths on racism and inequality promote a perspective which minimizes the lived experiences of many students we teach. This is not new to American culture and it certainly is not new to sociology but our discipline has the means to effectively address it in the classroom.
Looking ahead to fall, we are planning our courses to critically engage with the remarkable events witnessed since March 2020 and students are eager for space to make sense of the social world unfolding around them. These discussions are challenging, and potentially overlap with discourse or misinformation about Critical Race Theory. We thus offer our colleagues tools to engage directly with this moment by developing a classroom environment where students and instructors alike experience "structured discomfort." 
Structured discomfort enables us to grow empathy and understanding in the classroom while supporting deeper learning. Structured discomfort uses three key organizing principles to further activate learning on controversial topics: first, this approach constructs intentional classroom culture in collaboration with students to uphold respect, student safety, empathy, and etiquette around group difference while also being cognizant of the experiences they individually bring to the discussion. Second, this approach cultivates and scaffolds critical thinking by arranging sociological studies, media, and other creative works as an additional layer of social experience as we explore varied dimensions of a given social problem. Third, we reinforce our layered approach to learning using high- and low-stakes assignments, strategic debates, and social experiences like community interviews. Taken together, they explain a controversial topic from multiple sociological vantage points. This arrangement is constructed with the goal that students begin to employ a critical self-reflection of their social location relative to course topics. 
We envision structured discomfort as a strategic framing for critical pedagogy that contains concrete, reproducible course-design elements to address difficult, real-world topics while developing the sociological imagination. This approach differs from simulations and Community Based Learning which can overemphasize social problems, and in the process, obscure the relational importance of power and privilege (Hammer 2017). This "outsiders looking in" perspective can alienate students from affected communities, entrench student ideas about deservingness and personal responsibility, and promote paternalistic behaviors (Suelntic Dowell 2008). Case studies limit understanding of complex social issues as students may see "the case" as a set of micro-level issues disconnected from broader structural inequalities and may prove difficult to scale up in ways that encourage students to think about the intersections of multiple social problems simultaneously. 
Through structured discomfort students have meaningful exchanges with themselves and others on a deeper level which is optimal for courses that explore social inequality. We offer our colleagues suggestions to integrate structured discomfort into the sociological classroom that align with its pedagogical intentions. First, introduce topics and debates that encourage students to consider how multiple social institutions interact and interlock to create social inequality. One way to do this is to teach students basic qualitative interviewing and compensate community members to share their lived experiences during small group interviews. Second, consider developing an understanding of how law and policy are created, evolved to reflect social hierarchies and power dynamics, and shape the possibilities for social change. For example, introducing  The Racial Dot Map at the outset of the course and having students collaboratively explore the racial demographics of the university's surrounding neighborhoods, where they live currently, and their hometown(s) help to better understand the sociohistorical dynamics of place that affect controversial topics. Third, instructors could encourage students to develop empirically-supported written arguments in a manner that recognizes peers of diverse perspectives. By using collaborative tools such as Trello, students can build on one another's input and experience dynamic engagement on a set of topics together through writing, media uploads, or other shared digital content. 
Sociology is often criticized for identifying problems while not taking responsibility for them. It is one thing to name and teach about inequality; it is another to recognize its presence in our lives, identify our contribution, and do something about it. By applying structured discomfort as a teaching strategy, we can more effectively mobilize our training to fulfill the objective of public sociology by being and cultivating future sociologists in the world. We invite our colleagues to reach out and further discuss this teaching strategy in greater detail than is possible here. 
---
Theresa Rocha Beardall is an Assistant Professor of Sociology at the University of Washington. Her scholarship examines how legal actors and legal systems create and reinforce various modes of state violence, specializing in issues of race, policing, indigeneity, tribal sovereignty, and dispossession. 
Carrie Freshour is a Southerner, abolitionist, and assistant professor of geography at the University of Washington. Her work focuses on low-wage food and agricultural labor in the U.S. South, racial capitalism, carceral geographies, and the Black radical tradition.