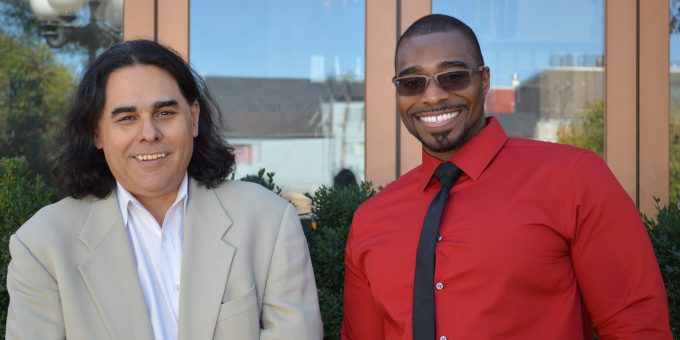 Winter 2022 Letter From the Editors
To say that the pandemic has been difficult on us all would be an understatement. It's impacted work, family, and everything in between. And yet, the group that is statistically least likely to die from COVID-19—youth—are impacted by the pandemic in ways that may be immeasurable, particularly as it relates to mental health and other cognitive outcomes. This issue focuses on youth and what it means to come of age during a global pandemic.
For many youth, the only social interactions they have known have been disrupted with no clear end in sight. Some youth have had virtual graduations and never stepped foot onto the college campus where they were accepted. They are also coming of age during the Movement for Black Lives, a historically contentious political climate, the Capitol Insurrection, a spike in hate crimes, and the 20-year date marking the September 11 attacks.
In the Features section, Brett S. Goldberg, Nathan D. Martin, Vinny Chulani, and Nilda Flores-González provide an insightful analysis on youth views of race and racism in America. Megan R. Underhill and Lauren Simms flip the coin and essentially focus on the parents of some of the youth in the Goldberg and colleagues' article. Underhill and Simms ask a poignant question: what does it mean to be white and parent during the Black Lives Matter Movement? Aaron Kupchik puts us firmly within the intersection of education and the criminal justice system by examining the school-to-prison pipeline. Deborah McCarthy Auriffeille and Catharine Fleming continue the discussion with how youth might envision a better society. They ask, how do parents navigate the challenges of trying to "live green." Finally, Steven Brint issues a challenge to higher education to reimagine itself.
Collectively, these articles are important for thinking about the familial, cultural, and structural challenges that youth face today. They dovetail into the sections of the magazine. In One Thing that I Know, Theresa Rocha Beardall and Carrie Freshour address the importance of experiencing "structured discomfort" in the classroom. In Policy Brief, Miriam Gleckman-Krut, Elizabeth A. Armstrong, and Erin Bonar provide a roadmap for universities to better address sexual assault on college campuses. The Books section focuses on the "legacy of fearlessness" and the "struggle of sisterhood."
For our Q&A, Alisha Kirchoff and Fabio Rojas interviewed Syed Kamall about Brexit and the European Union. Kamall was appointed to the House of Lords in 2020 and previously served as the Leader of the Conservatives in the European Parliament. He is also a Professor of Politics and International Relations at St. Mary's University in London and a Director at the Institute of Economic Affairs.
The Trends section addresses the lack of research and public attention on missing Indigenous women. American Indian girls and women are more likely to go missing, and unfortunately, many of these incidents go unsolved and are often uninvestigated. Nicole M. Weiss, Olivia Anderson, Athena Bolton-Steiner, and Melissa L. Walls shine an important bright light on this issue. The Culture and Photos sections have some interesting content as well.
As COVID-19 becomes a reluctantly admissible and permanent staple in our lives, it is the youth who will guide how humans culturally and structurally adjust to pandemics and social movements. It is important to think about their experiences in nuances and be open to new lines of research that may shape the next wave of sociological thought.