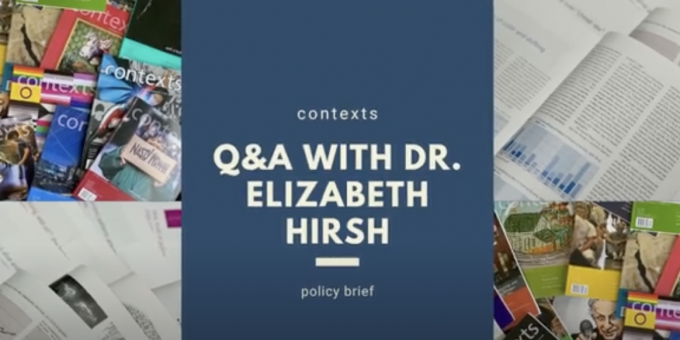 A Chat with Dr. Elizabeth Hirsh
What is Dr. Beth Hirsh's favorite section of Contexts? The policy briefs, she says, are great because they put policymakers and scholars into conversation while helping the broader public think about how sociological insights and evidence can be used in actual problem-solving. Pitch your own article ideas to Contexts by visiting contexts.org/submission-guidelines.
Contexts: Rigorous. Relevant. Readable. Rad.