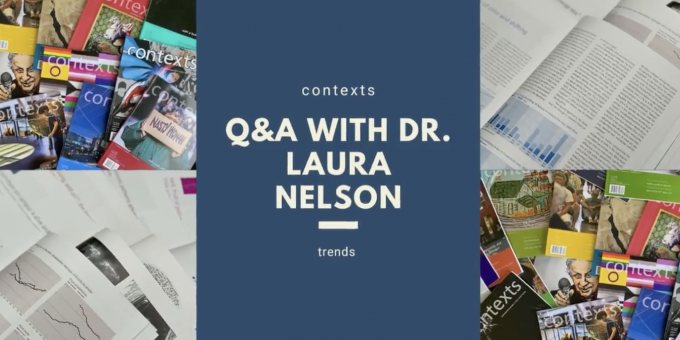 A Chat with Dr. Laura Nelson
About Contexts and its trends section, Dr. Laura Nelson (University of British Columbia) enthuses, "This is what we [sociologists] do: We take data and we turn it into social insights!" Interested in writing for Contexts? Check out our author guidelines at contexts.org/submission-guidelines. Plus you can read, download, and share our back issues at ctx.sagepub.com!
Contexts: Rigorous. Relevant. Readable. Rad.