A Drinking Game for Sociology T.A.'s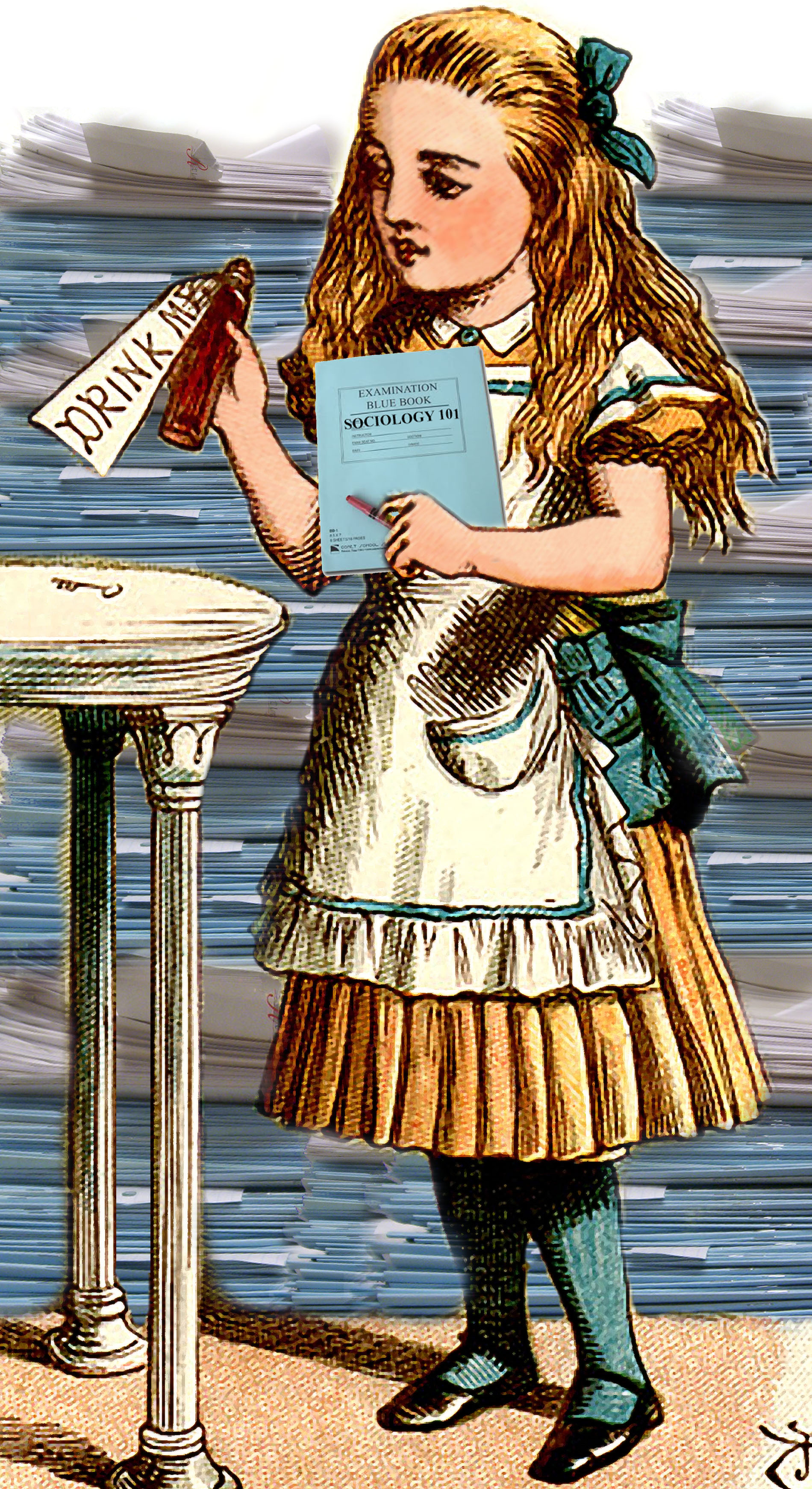 Disclaimer: Don't get us wrong, we love our undergraduates! We all started out as undergraduates trying to wrap our brains around the sociological imagination, from graduate teaching assistants to the most successful faculty. We've all been there. But sometimes as teaching assistants, the luxurious stipends and undergraduates' esteem are not quite enough to get us through the week. Here is a liquid coping mechanism when we're grading test or paper number 21 out of 100.
Sociology TA Drinking Game
One sip for each time a student confuses "sex" and "gender."
One shot for each time a student starts a paper with some variant of, "Since the dawn of time."
Two sips for each time a student presents a personal experience as argument against some social phenomenon.
 Shotgun a beer for assuming biological determinism.
 One sip for each time a student quotes the assignment description.
 Two sips for each implication that sociology is not a real discipline.
 One shot when a student inadvertently says something racist/sexist when writing a paper on racism/sexism.
 One sip for each time a single sentence spans a whole paragraph.
 Two sips for a sentence teeming with privilege in a paper on stratification. Double the sips if teeming with White Male Privilege.
Kill your drink for instances of conflating correlation with causation.
Find your fellow TA and do a keg stand whenever a paper descends into total bullshit.