American Academics' Apathy and Complicity in Palestinian Oppression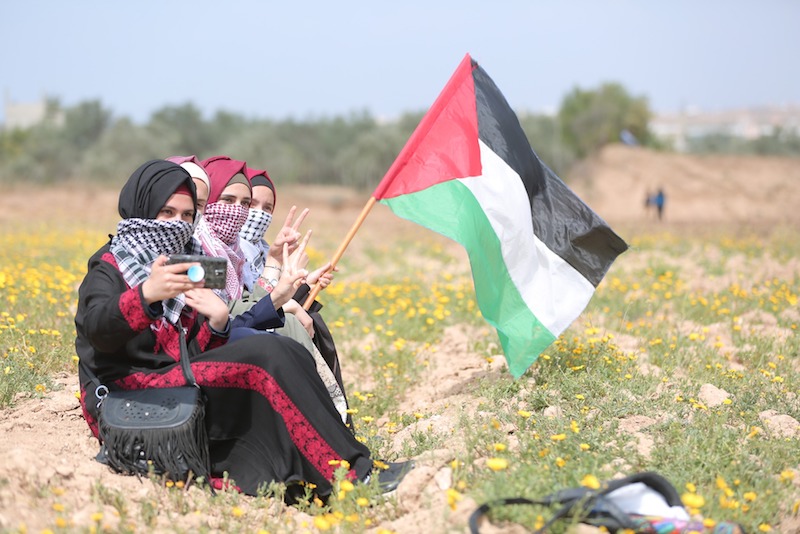 At the start of 2020, President Trump rolled out his "Deal of the Century" plan, inspired by his son-in-law Jared Kushner, to supposedly usher inpeace and prosperity between Palestine and Israel. While the so-called deal was cause for celebration for some, it was yet another slap in the face to Palestinians who best understood it as Aaron David Miller called it—the "…steal of the century. Among the fact that Palestinians were not at the table to discuss how the peace plan would affect their lives, the plan is overwhelmingly lopsided in Israel's favor—for example, it solidifies Jerusalem as the capital of Israel; prioritizes Israeli security above all else; gives Israel full control over air space; provides further annexation of Palestinian land to Israel; and continues the violent oppression of Palestinians. Only a few years prior, Trump negated the historic plight of Palestinians by recognizing the city of Jerusalem as the capital of Israel, sealed by the relocation of the U.S. Embassy in Israel from Tel Aviv to Jerusalem. Though United Nations Security Council's member nations condemned Trump's decision, some countries placated the U.S. by suggesting they would also consider relocating their embassies to Jerusalem. For many Palestinians, this represents the latest attempt to erase their existence in Palestine.
To be clear, we see the continued oppression of Palestinians as a matter of grave concern, a violation of human rights and racial discrimination, and ethnic cleansing.
Indeed, the 2016 United Nations Security Council Resolution 2334 specifies that Israel's settlement activity constitutes a "flagrant violation" of international law and has "no legal validity." Furthermore, Israel's formal system of legalized discrimination and isolation of Palestinians within Israel fits the United Nations definition of apartheid as a crime against humanity; or specifically as inhumane acts committed by one group over another for the explicit purpose of systematically oppressing the "Othered" group. The oppression and violence is exacerbated in Gaza, a highly dense Palestinian enclave with more than 5000 inhabitants per square kilometer, and referred to by the Norwegian Refugee Council as the world's largest open air prison.
The violence and oppression directedat Palestinians is real. This is not in dispute. Since 1948, the state of Israel has consistently increased its arsenal of oppressive policies and practices toward Palestinians. Such tactics have included forced removal, with over 7 million Palestinians living in refugee camps with no ability to return to their homes; apartheid for Palestinians who currently live in Israel, complete with de jure discrimination; or violent military occupation in the West Bank, East Jerusalem, and Gaza. Palestinians as a racialized group are stereotyped by Israel, United States, and European nations as inferior, uncivilized, barbaric, and violent to justify the occupation and implementation of discriminatory policies against them. Palestinians are subject to severe restrictions on the everyday freedom of movement; freedom of thought; freedom from violence; freedom of education; and even basic human right needs such as access to water or electricity. Palestinian universities are constantly assaulted–they are ransacked, bombed, and students, staff, and faculty are shot at, tear-gassed, and arrested.
Why should non-Palestinians care about the plight of Palestinians? Through our common humanity, we share a bond with Palestinians for freedom. Israel structurally vilifies and criminalizes Palestinians to justify their dispossession and oppression. Israeli regimes of violence towards Palestinians are inextricably linked to a global politico-economic system of racial capitalism and empire that dispossess people of their land and exploits people's labor for profit. Comparable to many other peoples' experiences with oppression, Palestinians are constantly under siege via state-sanctioned oppression and violence in policing, education, employment, incarceration, and all other areas of life experience.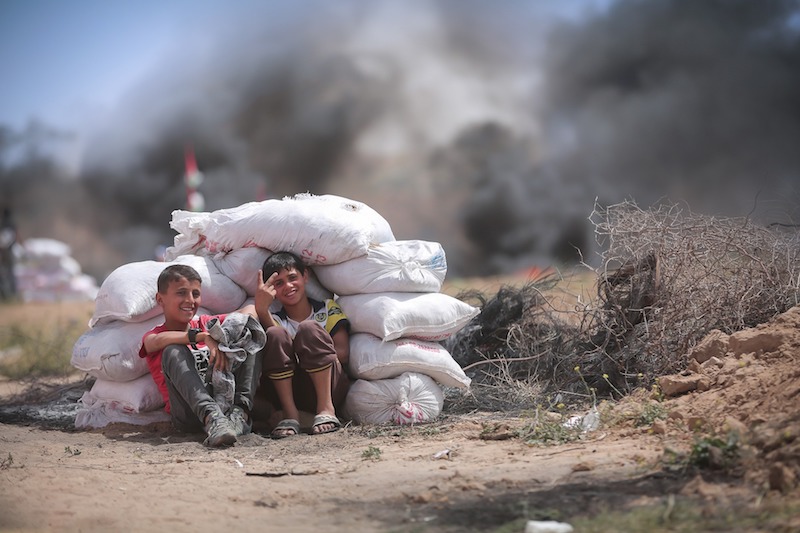 The processes that manufactures national systems of oppression are why academics should be vociferously opposing the Israeli occupation of Palestine and its apartheid regime. This resistance should be particularly evident among academics and academic professional organizations that claim to promote feminist, human right, anti-racist, and critical values and practices. Unfortunately, this is not case. Most American academics are silent about Israel's occupation regime and apartheid. In an opinion essay published in the New York Times, notable scholar and author of The New Jim Crow: Mass Incarceration in the Age of Colorblindness(2010), Michelle Alexander, called the oppression of Palestinians a "grave injustice of our time" that academics and the general public are obligated to speak out against. Alexander is not alone with her counsel. A few academics have continuously spoken out against Israeli apartheid and occupation of East Jerusalem, West Bank, and Gaza despite the threatening pushback from the pro-Israel academics, administrators, and lobby. However, pushback from these anti-liberation elements is not as galling to academics working to secure Palestine liberation than the silent complicity of timid academic promoters of equality and justice whose inaction helps sustain the atrocities Israelis commit daily against Palestinians.
Due to either their immersion in the Israeli false narrative regarding Palestine and Palestinians, pro-Israeli supporters' intimidation, or willful ignorance regarding Israel's systemic oppression of Palestinians, many academics and scholars shun speaking and writing about the state of Israel's siege of Gaza and its military occupation of Palestine. This hypocrisy from self-proclaimed academics who claim interest in social and racial justice is striking. Further, it is interesting to notice the boundaries of whiteness insofar as how, if, or when support for Palestinian liberation emerges. Within the academy, we consistently observe Black, Latinx, Indigenous, and Asian expressions of solidarity with the Palestinian people, whilst many self-proclaimed progressive "White" scholars and academics demonstrate little or no affinity for Palestinian liberation. This is not surprising in that we see the same pattern in academic professional organizations who either minimize or render invisible systemic violence toward Palestinians. We find this especially true in the discipline of sociology, where the leading national professional organizationsuse procedural impediments to prevent or limit conversations advocating members to show their solidarity with Palestinians. This strategy is less about wanting real racial and social justice, and more about kowtowing to power and maintaining the oppressive status quo.
There are no justifiable reasons to ignore the oppression of other human beings.
Making excuses and staying silent about the oppression of Palestinians means academics and their professional organizations are complicit in Israeli apartheid and occupation of Palestine. What can we, as academics do on this issue? First, we can listen. Countless Palestinian organizations have already made suggestions to deaf ears, from becoming active in one's local Palestine Solidarity Campaigns to investing ethically (and boycotting businesses that support human rights violators) to visiting Palestine to witness the everyday atrocities Israel carryout against Palestinians.
We urge fellow academics, particularly sociologists, to forsake going through their career afraid to speak and write factually and truthfully about systemic oppression out of fear of retribution from power.
We dishonor the professoriate when we leave truths unwritten and unspoken; for silence when there is something to say about improving the lives of others is as much a deception as a spoken and written lie. As Archbishop Desmond Tutu once explained, "If you are neutral in situations of injustice, you have chosen the side of the oppressor. If an elephant has its foot on the tail of a mouse, and you say you are neutral, the mouse will not appreciate your neutrality."
---
Johnny E. Williams is a Professor of Sociology at Trinity College. David G. Embrick is a Professor of Sociology at University of Connecticut.