From The Critical Race Initiative: In solidarity with our Asian and Asian American colleagues and friends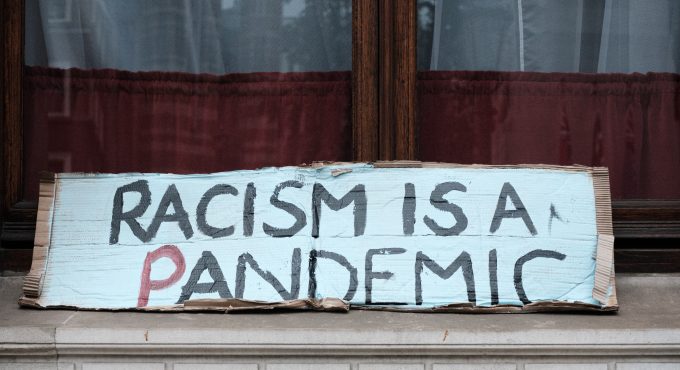 On Tuesday, a white man purchased a gun and within hours walked into a spa and shot and killed 8 people, 6 of them women of Asian descent. Countless media outlets have called this attack everything but what it is, including a Georgia police captain who attributed the mass shooter's actions to him "having a really bad day." We know it was a targeted racist and misogynistic act of domestic terrorism yet, it has not been officially labeled as such by police. It was also yet another blow to the Asian and Asian American community in the last few years.
Since the beginning of the pandemic, our Asian colleagues and neighbors have been consistently targeted with xenophobic and racist epithets, baseless and unjustified claims of responsibility for a global virus, and even physical harm. However, Asian and Asian American exclusion and racism are not new even though it is often overlooked and underestimated. In fact, some of the United States' first immigration laws were directly targeted at Asian groups. A summary of these is below:
It is important to note that Tuesday's attack was not only an attack on Asian and Asian Americans. It was an attack on Asian women specifically. Asian women have long experienced racist misogyny in the forms of sexual harassment, unwanted sexual advances, and racist fetishization. The United States' legacy of sexual imperialism has contributed to perceptions of Asian massage parlors and stereotypes of Asian women who work in them which, in this case specifically, led to racialized and gendered violence. Additionally, Asian women continue to be portrayed as exotic and docile in films and in the media. This can contribute to Asian women experiencing violent crimes as they are depicted as easy to control, and submissive victims who will not fight back.
There are countless intersections of race, gender, class, immigrant status, sexuality, and other social identities that impact how communities experience violence. This week we have seen the dangerous consequences of white supremacy that the U.S. continues to grapple with. Anti-Blackness, anti-Asian racism, xenophobia, and misogyny are all connected and work together to serve white supremacy. We call on our colleagues to step up, speak out, and take action against the violence and issues faced by Asian Americans and Pacific Islanders. Furthermore, while our university is on Spring Break right now, we urge our colleagues to refrain from going about business as usual. Please recognize that people of color have been enduring the pandemic with additional and consistent challenges.
---
Click here for a list of resources to learn additional information and support AAPI folks. 
For more information on the Critical Race Initiative, visit their website or connect with them on Twitter and Facebook.
---
Chandra Reyna is a doctoral candidate in the Department of Sociology at the University of Maryland and Graduate Assistant for the Critical Race Initiative. She is on Twitter at @chandravreyna.
Sydney Yarbrough is a doctoral student in the Department of Sociology at the University of Maryland and Graduate Assistant for the Critical Race Initiative. She is on Twitter at @syd_thekid28.