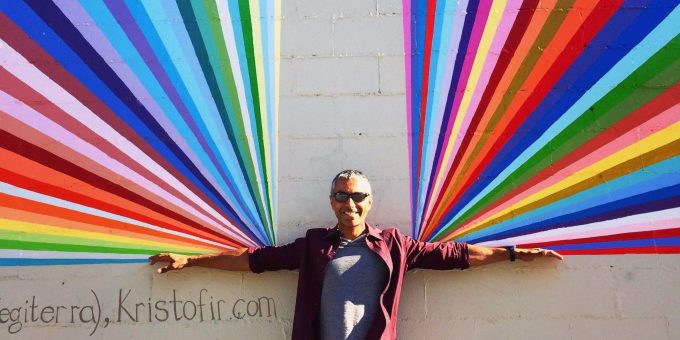 Meet the Editors: Amin Ghaziani
Contexts co-editor Amin Ghaziani is a vivacious scholar of urban sexualities, a dedicated educator, a prolific author, and a world-traveler eager for adventure. We're so lucky he's taken the time to dedicate himself to editing our magazine, and while he's at it, to answer a few questions about his ambitions for the publication in the coming years.
Who the heck are you? That is, who (and where) are you, what do you do in your work, and what do you do with your time away from the work?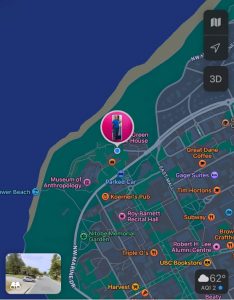 Here I am, coming at you live from UBC Sociology in Vancouver, the traditional, ancestral, unceded territory of the xʷməθkʷəy̓əm (Musqueam) People.
This is the first time Contexts has been based at an institution outside the United States. During my co-editorship with Seth Abrutyn, I would like to use our location in Canada as a strategic opportunity to expand the sociological imagination using a more intentionally international frame. Where in the world we live, work, and experience life matters. Places matter.
At UBC, I am Professor of Sociology and a Canada Research Chair in Urban Sexualities. I am the author or editor of six books. My newest is coming out in March 2024. Entitled Long Live Queer Nightlife and published by Princeton, this latest work examines how the closure of gay bars around the world has encouraged the emergence of underground forms of fellowship called "club nights." Unlike the place-based model of bars, club nights are episodic, nomadic, and radically inclusive events that are refashioning nightlife in defiant and joyful ways.
This book, I think, also tells you a little something about what I do in my time away from work: I love to travel in the pursuit of itinerant though indelible experiences, the quest for a soulful life. My heart lives in many places around the world.
What brought you and Seth Abrutyn together to edit Contexts magazine?
Seth and I are very different types of scholars. While he was trained as a theorist, I study urban sexualities in empirical contexts that range from neighborhoods to nightlife. This is why our partnership is powerful. We reject intellectual silos. Instead, we are both committed to curating inclusive and expansive voices. To curate something means to collect it, of course, often with great care. In this regard, what I hope to accomplish during our editorship is a more generous engagement with our readers and our writers: less gatekeeping, more building intellectual communities. This is the secret to our "four Rs," a new motto for the magazine that I absolutely adore. Contexts: Rigorous. Relevant. Readable. Rad.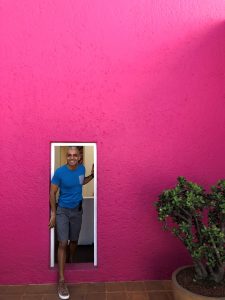 Do you have a personal favorite section or even a specific piece from the magazine that stands out as particularly impactful or useful?
The sections of the magazine are like members of a family, and a parent never plays favorites! I love all our words and all our authors with equal fervor.
What does the tagline for the magazine, sociology for the public, mean to you?
In a New York Times headline, the Pulitzer Prize winner writer Nicholas Kristof exclaimed, "Professors, We Need You!" The piece incited an impassioned conversation among sociologists about the relationship between the academy and the public. I have the article right here. This is what he says:
Some of the smartest thinkers on problems at home and around the world are university professors but most of them just don't matter in today's greatest debates. The most stinging dismissal of a point is to say: "That's academic."
One of my favorite memories of working on Contexts so far—and how thrilling to know, I should quickly add, that there are so many more memories in the making—was interviewing Kristof for our very first issue, when I took the opportunity to ask him if sociologists have gotten in the game (check it out if you haven't already!).
We sociologists have a vital contribution to make in the greatest public debates of our days and our lives. The magazine is unique in the ecology of ASA journals, as I see it, in that it is one of the most visible outlets we have available for expressing our unique disciplinary voice. Sociology is tuning in more and more to translating our work for multiple audiences. I not only support this direction, I find it personally exhilarating. And so here's to the life of the mind: the places it attracts our pen, and the joy it brings to us.