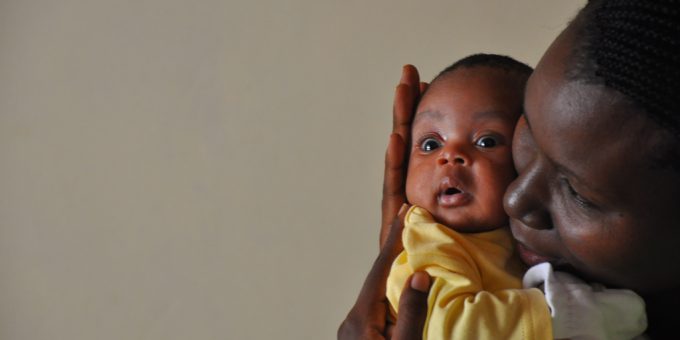 The Deadbeat Presidency
On Tuesday night, President Donald Trump delivered his State of the Union address. The address followed the longest government shutdown in U.S. history.  The 35-day government shutdown came as a result of a $5 billion demand for a border wall between the United States and Mexico by the President, which was reemphasized at the State of the Union address. Democrats have vehemently refused his request.
The government shutdown went into effect on December 22, 2018 and lasted 35 days, ending on January 25, 2018. During the shutdown, government workers such as Transportation Security Administration (TSA) agents, Federal Aviation Administration employees, and government food inspectors, and others, worked without pay. Other government workers like national park employees were furloughed. Many condemned the lack of empathy for the 800,000 federal workers (420,000 of them forced to work without pay) and their families affected by the government shutdown. For instance, Trump did not even mention the shutdown and the families of federal workers during his 2019 State of the Union Address. Yet, while many concerned citizens, including rapper Cardi B condemned the administration's indifference, the end of the shutdown came as a result of the Federal Aviation Administration's halt of flights at LaGuardia airport, as well as continued pressure from Speaker Nancy Pelosi.
The stopgap that the President signed will buy some time (three weeks' worth). Yet, many federal employees and their families are now dealing with the aftermath of the shutdown and the possibility of yet another one to come. Trump has ensured federal workers that they would be compensated for missed paychecks "very quickly or as soon as possible." The Office of Management and Budget sent a letter to affected agencies and departments on Friday afternoon instructing management to prepare for an "orderly reopening" and to prioritize pay and benefits for workers. But other costs will be more enduring.
An estimated 40 million Americans receive food stamps through the federally funded, Supplemental Nutrition Assistance Program (SNAP). The program, which serves many low-income families and children, distributed benefits early in an attempt to make certain that the families they served had funds during the shutdown. However, the timing of February SNAP benefits is likely to make it hard for many SNAP households to meet their basic food needs as they wait for their March SNAP benefit payment. According to a report, "30 million people in about 15 million households — the vast majority of SNAP households — will not get their March benefit until at least 40 days after they received their February payment. Of these, 8 million people in more than 4 million households will need to wait more than 50 days. This benefit disruption will likely cause hardship for a substantial number of these households." Another less talked about but related, consequence of the shutdown has been child support.
According to Marketplace, parents are still required to pay child support during a government shutdown. Child support is an essential source of income for millions of children in the United States. Defined, Child support is the financial support paid by non-custodial parents to financially support their children living with a custodial parent. Child support can be administered voluntarily, by court order, or through an administrative agency. Child support policies, particularly around payment and enforcement vary from state to state. According to the U.S. Census Bureau and Live About:
28.1% percent of all children in America live with one parent while the other parent lives elsewhere

Approximately 50% of Black children live in custodial parent families

24% of white children live in custodial parent families

30.3% of all Latinx children live in a custodial parent family

Child support payments represent on average, 40% of income for poor custodial families who receive it

81.7% of custodial parents are mothers, 18.3% are fathers

31.8% of custodial mothers live below the poverty level (compared to only 16.2% of custodial fathers)

47% of custodial mothers had full-time, year-round employment and another 28.8% of custodial mothers worked part-time

66% of custodial fathers had full-time, year-round employment, and another 19.7 percent worked part-time

Child support due nationally totals $37.9 billion; 62.3% of that amount was paid on time, averaging $3,770 per year per parent who was due child support.
These data points illustrate the ways in which the shutdown can indirectly harm the most vulnerable: poor single-parent mothers and their children. However, as the Washington Post reports: "the ripple effects after the shutdown for non-custodial parents who already missed child-support payment, making them (non-custodial parents) vulnerable to administrative sanctions or even contempt of court." In most cases, wage garnishment is utilized to allocate for child support.
In a study, sociologist Brittany Pearl Battle examined the evolution of child support policies since the 1970s through cultural conceptualizations of poverty, welfare, and the family. Particularly, their relation to presidential rhetoric. She identifies three thematic periods in presidential rhetoric around poverty, welfare, and the family—deservingness, deadbeat dads, and responsible fatherhood. In the more contemporary era of "responsible fatherhood" which emphasizes connecting fathers and children and establishing stronger families, many studies have also examined the punitive and systemic failures of child support in attaining this ideal. Scholars have documented the rise of enforcement tactics for late and non-payment of child support. These range anywhere from fees, suspension of licenses, to imprisonment. Lynne Haney describes how incarcerated men, especially Black fathers, accumulate child support-related debt from imprisonment and are then subsequently punished for not being able pay. It is also important to consider the overly-bureaucratic barriers that can limit and impede accommodations for parents in this situation.Sociologist Brittany Pearl Battle identifies three thematic periods in presidential rhetoric around poverty, welfare, and the family: deservingness, deadbeat dads, and responsible fatherhood. In the contemporary era of "responsible fatherhood," enforcement tactics both parallel and are reinforced by the carceral state. If a shutdown means nonpayment of child support, that may trigger criminal justice interventions.
Many agencies have recommended that federal workers maintain an open line of communication with their respective agency as child support orders often vary by case. The Texas Attorney General's office inclusively posted a statement on their website: "The Texas Attorney General's office is sensitive to the concerns of parents who are impacted by the shutdown of the federal government. Affected parents who pay child support are encouraged to contact our office to determine what options are available during this time period and to discuss payment arrangements and enforcement concerns."Others agencies have similarly followed. That being said, many federal workers including federal contractors will not receive back pay and some have fallen behind.
Days after the shutdown, Fielding questions by reporters about whether the President was prepared to enter yet another shutdown, Mick Mulvaney, the President's top advisor responded: "Yeah, I think he actually is." It seems ironic that many of the controlling images and stereotypes that are ascribed to the most socially marginalized groups (including Black women and men) are the most accurate ways of describing the President. The welfare king: a man still receiving pay without doing any real work and the deadbeat father that continues to neglect a nation and its citizens; especially its most vulnerable. Delivering the democratic response to President Trump's 2019 State of the Union, former Georgia Democratic gubernatorial candidate Stacey Abrams spoke to the abuse of children and families under the administration. Pointedly directing comments at how the Trump administration's immigration policy "chooses to cage children and tear families apart," one other thing is very clear: Trump simply doesn't care about children or families. This is not only evidenced by the administration's record of documented abuses but also, by the blatant neglect, indifference, and carelessness by which he continues to lead by.The welfare king: Trump receives pay without doing any real work, the deadbeat father neglecting a nation and its citizens (especially the most vulnerable)."
---
Rodrigo Dominguez-Martinez is in the sociology program at the University of Maryland–College Park. He studies the carceral state, men and boys of color, and social movements.