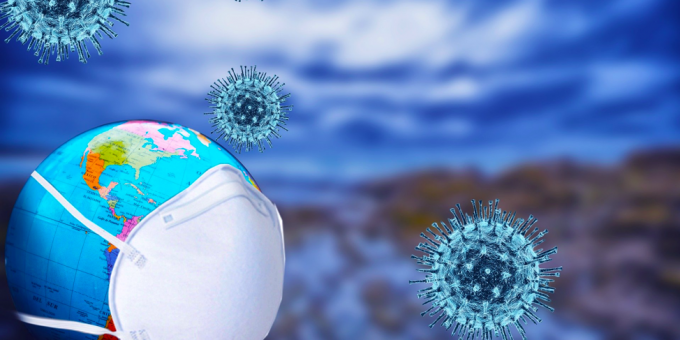 Welfare Policy, Prisons, and Families during the COVID-19 Pandemic
When we think of public policy, we often think of jobs and money. Certainly, those are central concerns. However, policy must also take families and communities into account. Policies not only affect bank accounts, they also affect relationships and culture. What we do in response to the coronavirus pandemic will inevitably change our society on an intimate level. The need to close places of mass gathering has already devastated many businesses and neighborhoods. Business closures lead to unemployment and disrupted families. Sheltering in place has made some people isolated. Others have been pushed into forced quarters where relationships have been strained.
In this installment of Contexts, we focus on the social and cultural repercussions of policies. Emory University sociologist Alisayah Sewell uses this opportunity to rethink the role and size of welfare policies in the United States. Then, we have two pieces on the impact of the virus and policy on families and childcare. Our fifth essay by Joyce Epstein reminds us that as we move education online, we must do so in an equitable fashion. Education scholar Joyce L. Epstein gives readers very concrete advice on how to maintain learning during sheltering. Children learn best when their school is uninterrupted. However, the pandemic means that schools go online and some institutions have cancelled classes. Many parents may not know how to continue their children's education at home. Epstein provides ample advice. Alisha Kirchoff uses the epidemic to raise the possibility of universal childcare. This is a path that has been pursued in some nations where childcare is subsidized.
Our fourth piece, by Rachel Ellis, focuses on the criminal justice system. During the pandemic, some states have required their inmates to produce resources for fighting COVID-19. In New York, inmates are now producing hand sanitizer – an item that is contraband within prisons. Ellis raises the question of how ethical it is to require imprisoned people to produce items at substandard wages for the community's benefit. Ellis' essay reminds us that prison labor is all around us. It may be seen in a license plate on a car or in a hospital where healthcare providers use inmate produced hand sanitizer.
What has the COVID-19 pandemic taught us so far? Reading last week's essays and the current group, we are left with a few notes. First, institutions matter. In terms of public health and safety, we often take government agencies, hospitals, and even families for granted. Instead, we must understand that they can work well or work poorly, and sociologists need to help the lay public make sense of the factors that fuel these drastic differences. Second, the impact of policy often hinges on the social position of the individual. The young professional without children will have different challenges than the working mother with toddlers. Only by understanding how this medical problem exists within a social world, where some have more resources than others, can we fully understand what policies we should have and who pays the cost for implementing them.
– Rashawn Ray and Fabio Rojas
---
---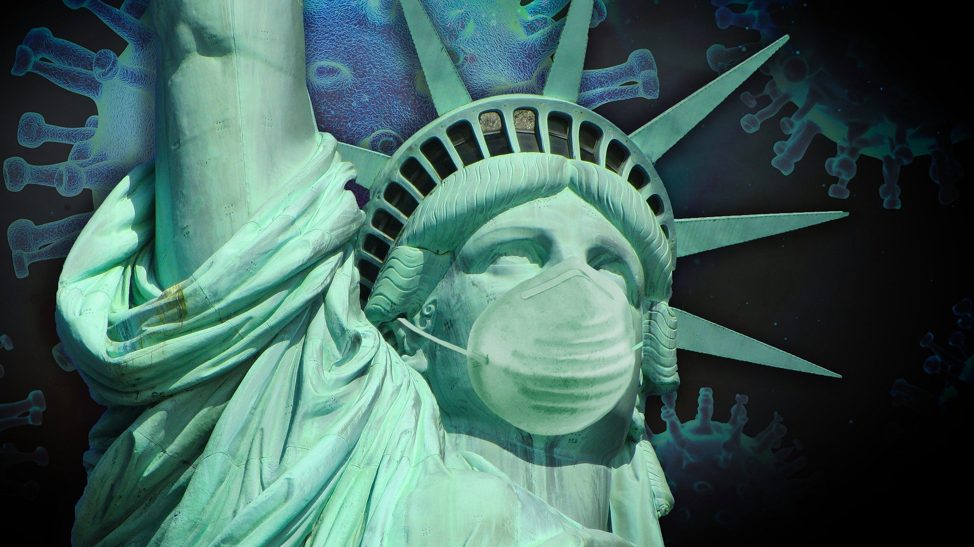 We Need a 21st Century New Deal by Alyasah Ali Sewell
Before the legalization of the Coronavirus Aid, Relief, and Economic Security (CARES) Act (H.R. 748), there were various relief policies floating around spurred by Andrew Yang's proposal to provide regular basic income to American adults. My response considers these policies, broadly, and the CARES Act, specifically. The policy package we really need must not just provide relief from the 2020 Coronavirus Pandemic. Rather, it must have elements that reflect the socioeconomic reality of America in the 21st Century. These elements must be universal, need-based, and industry- and occupation-specific. Basically, it is time for a 21st Century New Deal.
Most of the policies presented are income-based – as is custom with many American safety net programs – and the worse are contingent on tax liabilities. Yet, these policies overlook that need is created both by how consumers actually spend their money and how American workers make their money. Let me lay out what a new contract between the U.S. government and the public should look like, detail how social science research supports the elements of this new contract, and then explain why the CARES Act and proposed legislation will be inefficient at giving workers the relief they need in the long run. There are five (5) elements of a new deal that responds to the needs of Americans in the 21st century.
First, a new deal should allow additional cash payments that are inversely related to accumulated assets, with larger payments targeted to people with less assets.
The vast majority of emergency relief policies considered ignore the choking reality of wealth inequality. Assets (e.g., savings, checking accounts) are the primary means people have to cope with financial crises. Yet, a sizeable portion of the American public has little to no savings. Shocks to liquid assets (i.e., easily accessed money, or "money in the bank") often occur through job loss, medical expenses, or other unexpected expenses. Crisis like that of a pandemic tap into such assets by increasing household expenses and decreasing regular income flows. The CARES Act completely avoids distributing assistance based on the amount of wealth a household holds.
Second, a new deal should provide a basic income to all Americans, forgive public and private student loans, and place a forbearance on the obligation of consumers to pay debts during crises
Most policies neglect to consider the outstanding burden of debt liabilities. Many people live "in the red", with more debt obligations than assets or capital (i.e., income-generating resources). Consumer debt (e.g., mortgages, auto loans, student loans, credit cards) is at an all-time high in the 21st century and thus has exacerbated the distance between the wealthy and everyone else. However, consumer debt is generally not calculated in public policies at all, since people commonly perceive that responses to debt pressures is a matter of poor financial literacy and self-control. However, when hard decisions must be made, consumer debt will be the first cost cut. A one-time cash payment, like that offered by the CARES Act, will not solve the issue of debts eating into disposable income. Regular cash payments should persist for the duration of an acute crises, and basic income policies should be the foundation of our economic policies moving forward.
Third, a new deal treats all households and sovereign adults the same during times of acute crises.
Some of the worse policies, like that proposed by Mitch McConnell, restrict cash payments for those with limited tax liabilities. Such conditions penalize segments of society that would benefit most from assistance. Basing relief on tax liability ignores the crush that low-income and jobless households will face during the crisis. Households with less tax liability also have less assets available to cope with emergency expenses. The CARES Act removed contingencies to cash payments based on lower tax-liabilities. However, the Act excludesadults that are claimed as dependents in someone else's household (e.g., college students), adults without a social security number (e.g., many undocumented students), and adults who are behind on child support payments. For instance, in the case of college students, a substantial portion do not have sufficient funds to get home at a moment's notice, are housing and food insecure, are estranged from their parents, and have expenses related to their education that are independent of the expenses sustained by those who legally claim them as dependents. These are all sovereign adults who often pay taxes but are not eligible for many of America's social safety net programs (e.g., food stamps). However, the CARES Act does not treat all tax payers equally.
Fourth, a new deal must provide robust unemployment compensation, create a universal minimum wage, and lower tax burdens for gig and tip workers.
There are particular types of work that are more affected by a hit to consumer spending than others – the gigand tip economies being some of the most notable. Gig and tip workers have volatile earnings, a volatility that is directly related to the demand and discretion of consumers and social distancing measures. Moreover, the pandemic reveals a longstanding challenge for tip workers: Their guaranteed wages are substantially below the minimum hourly wage. Work-specific rebates are the most effective ways to meet the shortages these workers are facing. Currently, the CARES Act provides temporary unemployment assistance to self-employed people, freelancers, and contractors. Here, the CARES Act makes the right steps; however, these steps should apply to a broader group of workers and be retained beyond the pandemic.
Fifth, a new deal provides universal access to healthcare and education, boosts direct support to workers in industries that are exposed to contagion because of their occupational duties, and extends the allowable time for paid family leave. 
Workers need compensation that reflects the risks and burdens they take on to meet the needs of society – namely, caregivers, healthcare workers, employees of nonprofits, educators, and other frontline workers. The broader class of occupations that these types of workers fit in are referred to as "public contact" positions or "frontline" workers– these are, those occupations where an employer requires workers to interface with, physically contact, and deal with the public in the performance of their duties. Americans face many barriers to receiving the services provided by these workers. The CARES Act does provide cash payments to some caregivers (e.g., those with children under the age of 16) and offers loans to non-profits under small business provisions. Yet, only 6% of funds are allocated to healthcare and education industries, and loans must be paid back. Moreover, older dependents are not eligible for direct cash.
In short, our world has changed fundamentally: Serving others is how we will successfully minimize the risk of contagion. We need to rethink the policies that buttress workers. The unemployment allocations of the CARES Act are the policy's strongest contribution to the average American worker; yet, they make up only 13 percent of the allocated funds. The CARES Act is designed to provide temporary relief as a response to an acute crisis. Meanwhile, the building blocks of the American economy have changed: The service economy has become the new normal. We are more connected, dependent on, and affected by each other than we have ever been. For instance, the travel patterns of 5,000 visitors of one beach in Florida put an even larger swatch of communities at risk once these beach goers returned home from Spring Break. The CARES Act does not quantify the risks posed by serving others, needing social contact, and taking care of those most vulnerable to infection. Americans need a new contract with their government.
The CARES Act does provide some relief from the 2020 Coronavirus Pandemic. Yet, the pandemic reveals the longstanding ironies of the primary fabric of society – social interaction. As a benefit, the pandemic reveals the value of technology that allows us to share information at lightening speeds and leverage telecommunication to stay connected to each other during this time when physical distancing is needed. As a drawback, the pandemic reveals that our connectedness can sicken and even kill us. This is a moment that reminds us that we must take care of each other by minding the ways we connect and tending to the most exposed of us all.Our government still has room to act: We need a 21st Century New Deal.
Alyasah Ali Sewell is an Associate Professor of Sociology at Emory University and Founding Director of The Race and Policing Project. Their research identifies quantitative links between the political economy of race and racial health and healthcare disparities using policing and housing policy data.
---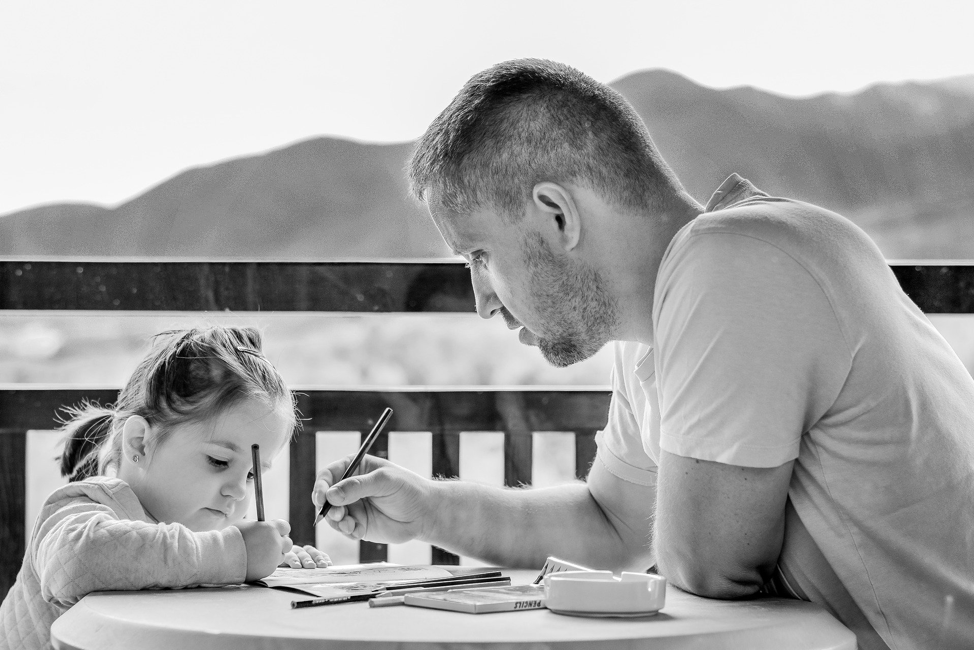 Help All Children Keep Learning when School Buildings are Closed by Joyce L. Epstein
School buildings are closed, but "school" and learning are open.  The geography of school has expanded across neighborhoods into students' homes and onto kitchen tables. The swift change in policy to children learning at home is generating many ideas by educators and community organizations.  Some interpret the demand for lessons only in terms of high-tech options, such as online or Zoom classes. This may work at the college level, but for K-12 students, educators must consider—from the outset—the dramatic digital divide that affects families and students in all communities across the country. As we consider how to conquer the COVID-19 crisis, we must think-new about how to conduct effective and equitable outreach to guide all families in supporting their children's learning when school buildings are closed. 
Research on Summer Learning
We can learn about the need for well-planned activities to help students keep learning when school buildings are closed from research on the effects of summer learning. Studies show that, on average, students at different skill levels make about one year of progress from their starting points in one year's time. However, during the summer, students from families with low incomes tend to lose an average of two months of reading/literacy skills. They require remedial work at the start of the new school year, which delays their progress in learning at each grade level.  By contrast, during the summer, students from families who are economically advantaged tend to maintain or gain skills by reading books and conducting other literacy-linked activities (Alexander et al., 2007; Cooper, 1996; Epstein & Greenfeld, 2016; Heyns, 1978). Studies also show that when students conduct learning activities during the summer, they reduce learning loss, gain confidence, and increase motivation to learn, regardless of family income or ability levels (Kim, 2013; see www.summerlearning.org).
Focus on Equity with Different Technologies 
Educators must know their families' available technologies and their students' strengths and needs to develop and disseminate feasible and useful lessons, projects, and activities for students. Assignments must match the subject- and grade level-goals for teachers' own students. In this way, students have the best chance of maintaining and advancing school skills.
High Tech-Online Learning.  Teachers may use high-tech platforms to communicate with families (e.g., e-mail, Facebook, REMIND, parent portal, school/classroom website), and to disseminate information and activities for students. Online classes can be effective for students with access to reliable e-platforms. Teachers also must open 2-way channels of communications from school-to-home and home-to-school for parents and students to ask questions and share ideas to complete lessons and activities.
Teachers, principals, and district leaders need to review high-tech resources to find grade-specific and skill-specific websites that are easy for students to use at home, and easy for parents to see students' work and progress. Some websites build in gamification to make learning fun. A few (of many) sites that offer subject- and grade-specific learning opportunities include:
Low Tech—Learning by Doing: Once and still today, pencils, pens, crayons, and markers were "high-tech" and in great demand. These remain available and useful learning tools. Teachers may plan activities and guide parents to help students maintain and strengthen grade-level reading, writing, math, science, and other skills and talents using low-tech (traditional) materials.
These can be shown and shared by students with parents and family partners.  They include:
Read books—fiction, biographies, jokes, poems, sports, etc.
Create graphic stories.
Write stories, poems, and raps.
Draw and sketch people, places, and things in an art portfolio.
Create a cartoon character and related stories.
Conduct oral histories or interviews with parents, grandparents, siblings, friends, and neighbors on topics of interest by grade level
Take photos, add captions for thematic albums
Critique TV shows
Compile a favorite foods recipe book
Adaptable-Tech: Project Learning
Teachers may approve long-term projects in different subjects for high school students and short-term projects for students in the middle grades and elementary grades. Projects are challenging and fun for students to complete, and may link to classroom units of work. Students may use their available technologies—high-tech or low-tech—for their projects.
Needed Communications
Check in: Teachers should guide students and families to set a routine at home for completing schoolwork, along with time for fun and family-learning. This includes agreeing on a schedule for teachers to use high-tech (online) and low-tech (traditional) strategies for a regularly scheduled time to "check in" with students and families to address questions, share ideas, and to record students' progress.
Collect students' work: Most students respond to options for extra credit. Teachers, students, and parents may agree how to collect students' work, record a log of hours of reading, and discuss how work will be graded or given pass, incomplete, or extra credit for students to proceed to the next grade level.
Engage parents with students: Teachers' assignments for students may include ways for parents to have positive conversations in their home language with students about their work and ideas. These guided interactions may draw upon the knowledge that all parents have about how school skills are used in everyday life.
Make sure about meals: Before any of the above occurs, districts and schools must ensure that all students who received breakfast and lunch at school know where, when, and how these meals will be available via Grab and Go locations in the community or by home delivery.
Policy Implications    
Education policy leaders and educators must fulfill two major requirements for learning-at-home opportunities for students at all grade levels.
Focus on equity. Plans, activities, and resources must be available and important for all students, including those who have easy and reliable access to high-technology platforms and those who do not. There is a documented digital divide among families in affluent and economically-stressed communities, and in urban, suburban, and remote rural locations.
Educators' responsibility. Teachers, teacher grade-level teams, district curricular directors, and other educators must take the lead in producing and disseminating grade-specific and subject-specific activities for their own students. Every family has many skills and talents to share with their children. However, it is not up to every parent in America to figure out how to develop and assign activities to ensure that their children keep learning important school skills at each grade level.
The immediate response to COVID-19 was to close schools and send students home. This left millions of students and families on their own to think about making time for learning.  Now, for the next few weeks or longer, teachers who are, themselves, working from home, must develop and disseminate clear and useful lessons, projects, and creative activities that will meet their own students' needs and skill levels. Teachers' work and connections with parents and students need to encourage and support student learning.
At the National Network of Partnership Schools (NNPS) at Johns Hopkins University (Epstein, et al., 2019), we are working with over 500 schools and more than 50 districts, organization, and state offices of education to help them address the partnership challenges of COVID-19.  The goal is for all teachers to enable all families to support their children's learning using their available and reliable technologies (see www.partnershipschools.org).
At this time, there are no studies of the results of different designs for student learning linked to the COVID-19 crisis. Interestingly, the immediate demand to enable families to guide students' learning at home opens opportunities for valuable natural experiments for researchers to study to examine the responses of families and results for students of the various high-tech and low-tech strategies used in diverse communities.
Reflection
These are tumultuous times.  COVID-19 created unwanted, but important, opportunities to develop resources and strategies for student learning at home. The products and processes can be used now—when school buildings are closed—and may also be useful at other times such as during storm closings and summer vacations. The need to address the COVID-19 crisis will bring important new attention to the shared responsibilities—the partnerships—of teachers and parents to ensure equal opportunities for students to keep learning.
References 
Alexander, K., Entwisle, D., & Olson, L. (2007). Lasting consequences of the summer learning gap. American Sociological Review, 72, 167-180.
Cooper, H., Nye, B., Charlton, K., Lindsay, J., & Greathouse, S. (1996).  The effects of summer vacation on achievement test scores: A narrative and meta-analytic review.  Review of Educational Research, 66, 227-268.
Epstein, J. L., et al. (2019).  School, family, and community partnerships: Your handbook for action, fourth edition.  Thousand Oaks, CA:  Corwin Press.
Epstein, J. L., & Greenfeld, M. D. (2016). Summer learning, not summer loss: It's a partnership.  Baltimore: National Network of Partnership Schools, Johns Hopkins University.
Heyns, B. (1978).  Summer learning and the effects of schooling. New York:  Basic Books.
Kim, J. (2013).  The effects of summer reading on low-income children's literacy achievement from kindergarten to grade 8:  A meta-analysis of classroom and home interventions.  Review of Educational Research, 83, 386-431.
Joyce L. Epstein is a Professor of  Education at Johns Hopkins University and is the Director of the Center on School, Family, and Community Partnerships.
---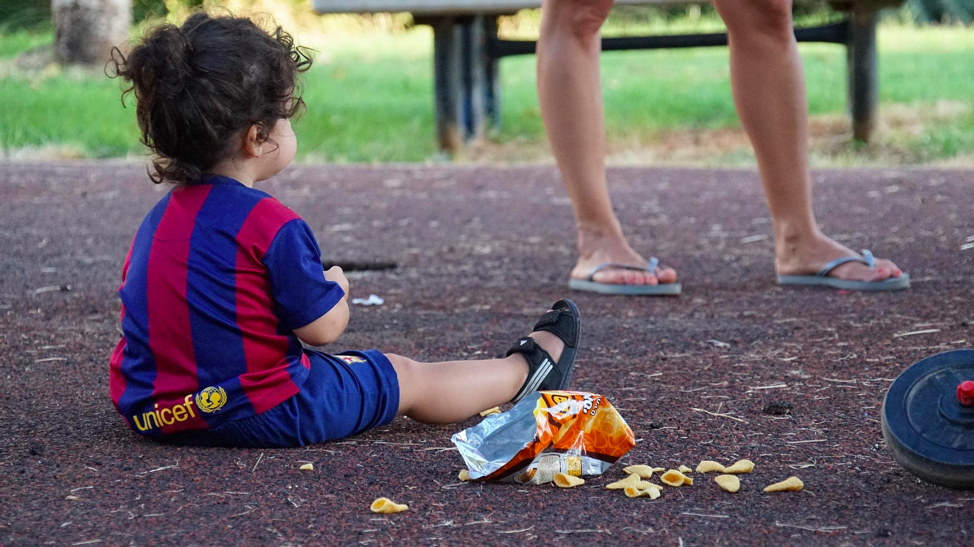 How COVID-19 Reveals We Need Universal Childcare Now More than Ever by Alisha Kirchoff
The Corona Virus has created, laid bare, or exacerbated a number of inequalities in a fairly short period of time. The global pandemic has led to congressional debate over actions like work and healthcare guarantees or even the possibility of introducing a universal basic income-like (UBI) structure on a temporary basis, at minimum. Yet missing from these conversations is a discussion of childcare. As millions of families are now suddenly at home indefinitely with their school-age children, we are failing to acknowledge an issue that sociologist Caitlin Collins' work has put in sharp contrast: American families, especially mothers, are strugglingand need more help than they are getting from public programs.
COVID-19 reveals that a lack of universality means that we do not only have a lack of security and support for families, but also for employees of childcare facilities, which is an already low-income and mostly female occupational group. To illustrate this, let's consider a tale of two daycares in Bloomington, IN. On the last day that I was able to leave my son in the care of our regular provider, I was informed that the facility would be closing for at least two weeks, possibly longer. This decision was somewhat sudden so details were immediately unclear, but we were told that families were not expected to pay tuition if their accounts were already in good standing. On one hand it was a relief to not have to turn over the tuition check I had in my pocket (nearly half my monthly graduate stipend), but I inquired how the staff would be covered during the closure, they were informed by management that they were to find temporary employment or apply for unemployment or other government benefits. I am still wondering what will happen to our beloved teachers and what type of learning environment awaits my son when he is able to return.

Later that evening I opened my Twitter feed to find the above tweet from a faculty member in my own department. In it Jessica Calarco indicates that her family will continue paying for childcare they are not receiving through the duration of the closure. Our daycares are in the same city, less than two miles apart, our sons about the same age, both facilities serve a mix of campus and local population. Yet one set of daycare teachers is in a more secure position than the other based on the fact that two directors, when faced with the same choice, each made a different one, undoubtedly both for very good reasons.
The takeaway from this story is not to critique either facility director for their choice, but rather to critique the fact that they had to make this choice in the first place. If universal childcare and pre-K were guaranteed for all families up to age 5, then there would be no dilemma over who should bear the burden of closure. In Jessica Calarco's case, it is the family. In mine, it is the workers. In both cases it should be neither. We should have a baseline guarantee that all families, and those who provide childcare for them, are not placed in this precarious situation when the unimaginable happens. Universal childcare provisions would mean that when mandatory closures happen, neither the families nor the workers would have to shoulder the financial burden.
We do not know what the future holds in the coming weeks and months of the COVID-19 pandemic, but when we pick up the pieces and examine what we can do better, let us remember that we need policies that recognize the importance of families and support both caregivers as well as those in need of care. As we bring other issues to light such as food insecurity and health infrastructure, let us also address the critical care work that happens in homes, care facilities, and preschools across the country each day.
Alisha Kirchoff is a Doctoral Candidate of Sociology at Indiana University, Bloomington where they research law and society, political sociology, and professions.
---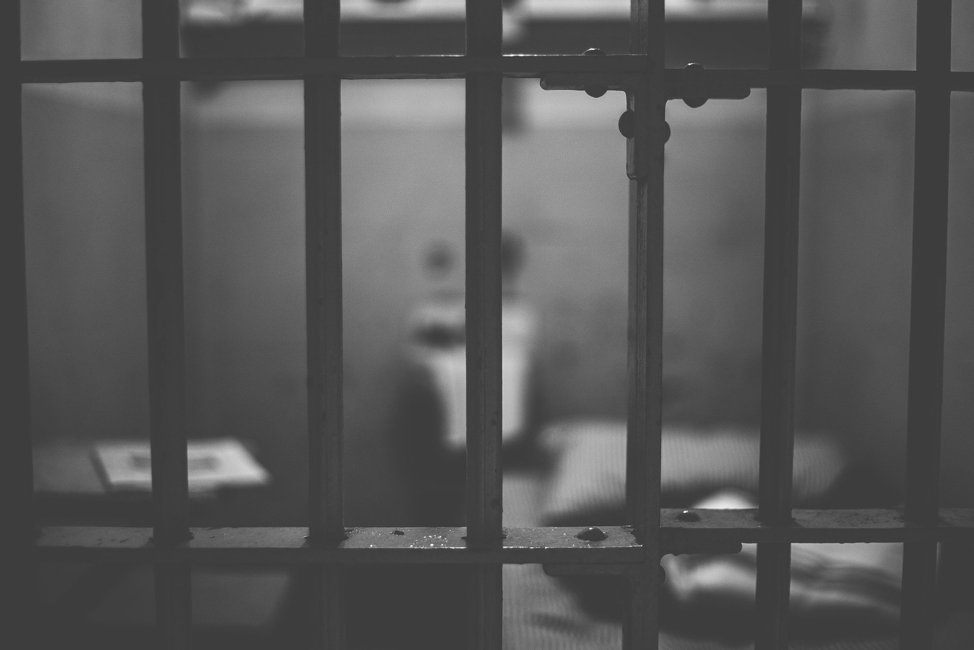 Underpaid and Unprotected: Prison Labor in the Age of Coronavirus by Rachel Ellis
Facing the spread of COVID-19 in the U.S. in early March 2020, hand sanitizer became a coveted item in short supply. In response to growing demand, New York Governor Andrew Cuomo unveiled a state-produced hand sanitizer called "NYS Clean." Gov. Cuomo was able to mobilize such vast manufacturing of sanitizer by tapping into prison labor. The Division of Correctional Industries (Corcraft), a company run by New York State Corrections and Community Supervision, would produce 100,000 gallons of sanitizer daily to be distributed to government agencies and schools, Gov. Cuomo assured New Yorkers. At a press conference, Gov. Cuomo said, "It's much cheaper for us to make it ourselves," pitching it as a low-cost solution to a public health problem.
This stop-gap measure of prisoner-produced hand sanitizer brings to light the central tensions around prison punishment and labor that have haunted the American correctional system for centuries.
NYS Clean is affordable because it exploits labor from a confined population. All U.S. prisoners are required to work as part of their punishment, unless they are housed in solitary confinement or are studying towards their GED. In New York, incarcerated workers earn an average of $0.62 per hour. Last year, Gov. Cuomo vocalized support for a bill that would raise prisoners' minimum wage to $3.00 per hour, still well below the state's lowest minimum wage of $11.80.
The state's benefiting from forced labor on the backs of incarcerated men and women might sound familiar. As scholars Michelle Alexander and Whitney Benns explain, there is a clear historical link between slavery and modern-day imprisonment. People of color continue to be disproportionately represented in the prison population, with Black women's incarceration rate double the rate of white women, and Black men's incarceration rate nearly six times higher than that of white men. In most states, citizens' right to vote is revoked while incarcerated—often permanently. Their property may be confiscated. A felony conviction can be used as grounds for an at-fault divorce and the loss of parental rights. Access to social welfare is limited or denied.
Perhaps most overtly, incarcerated populations are required to work for paltry wages while being excluded from the protections set in place by labor laws. Specifically, prisoners are exempted from federal workplace and labor protections such as the Fair Labor Standards Act, which sets the national minimum wage and overtime requirements, the National Labor Relations Act, which concerns collective bargaining and concerted actions by employees to improve their working conditions, as well as most federal and state workplace anti-discrimination laws. Meanwhile, productivity, sick days, and workplace grievances are overseen not only by their bosses—but also by their captors.
Americans encounter goods made by prisoners on a daily basis. Well-known examples are license plates and motor vehicle registrations. Less well-known, but equally insidious: prisoners sew state flags and police officer uniforms. Prisoners build desks for state universities and furniture for governors' offices. Prisoners risk their lives on highway cleanup crews and on the frontlines of wildfires. All of this labor is performed for well below minimum wage, for the state's greater profit, and for society's collective benefit.
The production of hand sanitizer by incarcerated workers is especially cruel because the product itself is treated as contraband in prison. Whereas Gov. Cuomo lauded NYS Clean for its 75 percent alcohol content compared to Purell's 70 percent, its alcohol content is the precise reason that prisoners are prohibited access to the product. A disciplinary ticket could be issued if a prisoner is found to possess hand sanitizer. Prison regulations prioritize policing alcohol consumption over ensuring safety in the face of disease.
After all, the conditions in which incarcerated populations live and work make them vulnerable during any public health crisis. Jails and prisons are confined places with woefully limited access to quick and thorough medical care. Hand soap is scarce. If an average cell is 7' by 10', then "social distancing" among cellmates is impossible. Close quarters and compulsory physical contact with correctional officers make these facilities high-risk spaces for an outbreak of coronavirus. Although criminal justice actors in some cities are working to limit arrests and release vulnerable jail inmates and pre-trial detainees, these provisional measures fall short in a system predicated on cash bail and long sentences.
The problems presented by today's U.S. prison labor system are not new. Rather, they harken back to a model of 19th century punishment known as the "Auburn system" or the "New York system," which framed contract labor as an opportunity for rehabilitation. In exchange for subpar wages, prisoners were told that work could transform them into "productive" citizens and prepare them for their eventual release. Certainly, work can be deeply meaningful for incarcerated people. Yet the employment that prisoners have access to frames them primarily as prisoners, not as workers. The echoes remain of the Auburn system, connecting mandatory, undercompensated labor to notions of reform and rehabilitation.
Much-needed hand sanitizer is being produced at a human cost. The inequality illuminated by NYS Clean is not a one-off problem. State and federal governments exploit incarcerated labor, paying a pittance and preventing prisoners from using the very products they have created. However, the proper solution is not to withhold the opportunity to work for months, years, or even decades. Instead, we must acknowledge that American capitalism has long benefited from prison labor. Wages should be commensurate with U.S. labor standards. For instance, federal prisoners, who have been placed on quarantine in their cells for 14 days, should qualify for paid leave under the Families First Coronavirus Response Act. Safety protections should be widespread and guaranteed. Draconian – even fatal – prison deprivations, like a lack of hand sanitizer, should not be part of what it means to be a prisoner in America. We must start treating incarcerated workers as workers—without any caveats.
Rachel Ellis is an Assistant Professor of Criminology and Criminal Justice at the University of Missouri–St. Louis. Their research focuses on inequality and incarceration, with respect to gender, race, class, and religion.