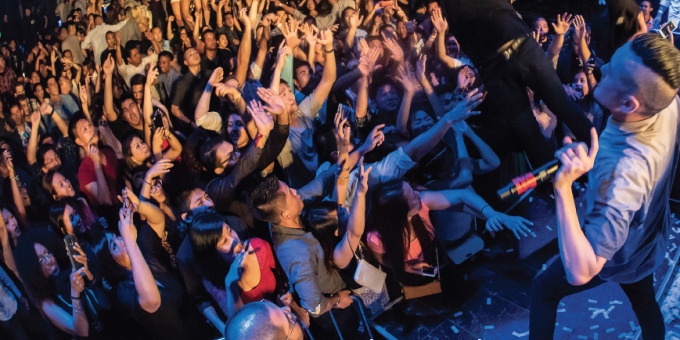 Letter from the Editors
If we've learned anything, it's that America is a rugged mountain, shaped by upheaval and endless waves of immigration. This issue of Contexts focuses on one diverse community that formed from immigration: Asian America. Its story is complicated. Asian America does not trace its origin to a single country or a single time period. Its history stretches from Spanish colonization to the resettlement of Hmong refugees to the chilly American midwest. Asian America also comprises a wide range of social and economic positions. Some groups, on average, do well in terms of income and educational attainment, while others languish. Culturally, Asian America includes Catholics, Muslims, Protestants, and Hindus; it includes people whose political histories emerge from British and Spanish colonization; it includes first-generation immigrants and people whose families arrived in the first great wave of the mid-nineteenth century.
To curate this special issue, we tapped Anthony Christian Ocampo, who teaches at Cal Poly Pomona and is the author of The Latinos of Asia: How Filipinos Break the Rules of Race. In this path-breaking book, Ocampo explains how Filipinos are simultaneously members of the Asian American community writ large (in fact, Filipino sailors are often cited as the first Asian Americans) and a group sharing many traits with Latinos. As we thought about an issue dealing with the complexities elided under the term "Asian America," we knew Ocampo was the scholar for the job.
Clearly, he did not disappoint! In this issue, you will read scholarship representing the cutting-edge of sociological thinking on Asian Americans. Some articles, such as Shruti Devgan's careful account of how the Sikh community has processed the trauma of anti-Sikh violence in India, draw our attention to the cultural processes that shape group identity. Others deepen our knowledge of social stratification, as in Grace Kao, Kelly Stamper Balistreri, and Kara Joyner's feature on social undesireability and Asian American men. From the features section to Culture, Trends, and One Thing I Know (written by our guest editor himself), this issue shows that the study of Asian America and Asian Americans is a vibrant and growing field.
Other highlights of this fall issue include our Q&A section, for instance, which features an interview with Viet Thanh Nguyen, the University of Southern California literary scholar and author of the 2016 Pulitzer Prize winning novel The Sympathizer, alongside an interview with Harvard's Mario Small, a leading scholar of urban communities and social networks whose recent Someone to Talk To shows the crucial social support we get from even casual acquaintances. In this issue's Policy Brief, we learn more about the effects of "tracking" in American schools, and a striking photoessay from Sugato Mukherjee shines a flashbulb, as it were, on the saltpan workers of India, whose brutal, low-wage work supplies markets around the world.
We would be remiss if we did not take this moment to also reflect on our first volume year as editors of Contexts. We are humbled by the incredible content our authors bring to our attention and to our pages. Not a week goes by that we do not learn about a new area of research and find inspiration in sociology's humanitarian impulse. From school reform to democratization, adolescent health, and immigrant rights, our writers seek out ways to document social issues and perhaps even show us a better way forward. Their spirit and energy are a model for the kinds of engaged scholarship so many trumpet, but so few actually undertake. We are indebted to our army of peer reviewers; without their efforts, papers wouldn't get the feedback they need to become better and editors wouldn't have the perspective needed to select the best submissions from across our field. Finally, we are deeply grateful for the tireless Contexts team, from our managing editor to the section editors and graduate editorial board members. Every quarter, photo essays, book reviews, social trends, wild ideas, and unexpected connections appear in our email inboxes, on time and without complaint. Honestly, we couldn't do it without you.