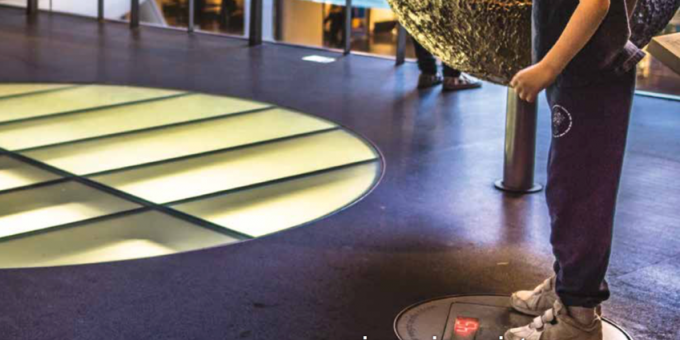 Fall 2015 Table of Contents
For the first month, all content is free and available at ctx.sagepub.com. We will also feature a number of pieces here on contexts.org, updating the Table of Contents with links as these pieces publish. Enjoy!
Fall 2015: The quest of science to understand how the world works is inextricably tied to and bound by political machinations and social biases. Contemporary science controversies bubble up over everything from the tiniest DNA fragments to the biggest weather patterns, and everyone is affected. From the Editors.
viewpoints
it's high time. the pressure is on to end marijuana prohibition, with craig reinarman, wendy chapkis, and jake browne.
features
becoming a stickup kid, by randol contreras. born neither drug robbers nor torturers, some young men become both.
cultivating spellers, by pawan dhingra. how indian americans came to celebrate, dominate, and fascinate in spelling bees.
pride and prejudice and professionalism, by catherine connell. a fundamental divide between lgbtq pride and classroom professionalism binds many teachers.
dropping the disorder in ptsd, by r. tyson smith and owen whooley. a war of words: removing "disorder" from ptsd is almost as thorny as getting the diagnosis recognized.
not a snowball's chance for science, by dana r. fisher, joseph waggle, and lorien jasny. ego networks and echo chambers mean politicians don't cross the aisle until they're ready to argue.
in brief
father keepers and romance writers: new research from the journals.
q&a
"context is everything!" josh page interviews pete wells, new york times food critic, about the sociology of taste-making. read a second part of the interview here.
in pictures
mumbai sleeping, by dhruv dhawan. draped over motorbikes and curled up on curbs, finding rest in urban india.
books
jobless recovery or ever-more joblessness? george ritzer on shadow work and rise of the robots.
w.e.b. du bois and the sociological canon. alford a. young, jr. on the scholar denied.
culture
dueling interpretations of professional organizing. carrie m. lane on the real work of "clutter cops."
normal unpredictability. naomi gerstel and dan clawson on the rise of unstable, unequal jobs.
the art of the caption. rae meadows on how dorothea lange caught the bigger picture.
trends
the "single mother by choice" myth. sarah r. hayford and karen benjamin guzzo on a modern mommy mystique.
a fracking fracas and movement potential. brian k. obach on a social movement that's scoring victories.
teaching & learning
educational equity demands empathy. prudence l. carter on school for the common good.
can new media save the book? laura stark on new paths to old-fashioned reading.
back page
the irl fallacy. zandria f. robinson on the inextricability of the self, online or off.