Fall 2021 Letter From the Editors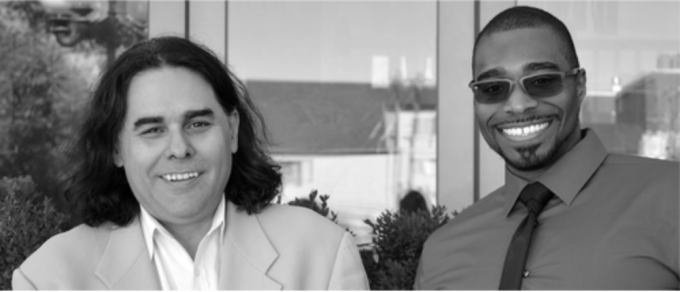 One of the most striking developments in modern American history is the rise of mass incarceration. While more and more people have been put behind bars worldwide, sadly, America leads the way. In this issue, we contribute to the ongoing discussion on mass incarceration and its impacts with a series of articles drawn from a recent conference jointly held by the Brookings Institution and the American Enterprise Institute. This collection of articles will address different elements of the American criminal justice system and ask, is there a way forward?
As Brent Orrell and our own Rashawn Ray note,
George Floyd's death at the hands of police last spring and the frequent, though less-noticed, events like it in other American cities, towns, and rural areas, have added new urgency and momentum to the drive to reform our criminal justice system. Unfortunately, the debate has too often collapsed into an unhelpful binary: 'support the blue' or 'abolish the police.' Either of these poles would tend to have a negative impact on the very communities who have suffered disproportionately under our current criminal justice and law enforcement policies. Excessive policing and use of force, on the one hand, and less public safety and social service resources, on the other, can both be detrimental to communities that are exposed to high levels of criminal activity and violence. We must find a path of genuine reform, even transformation, that fosters safer, more peaceful, and more resilient communities.
The articles from this conference ask a wide range of questions that demand good answers. First, how can we disentangle policing from other social services and public safety more broadly? Second, how can we help imprisoned people transition from jails to the broader society? Third, how can we use recent research on desistance, for example, to understand how people can safely become part of the wider community?
Other chapters focus on police in schools,* reforming pretrial procedures, addressing health disparities in prison populations, and police accountability. This collection will surely become a key point of discussion for those who wish to bring the sociological lens to the issue of mass incarceration. The articles draw on the combined experiences of academics, policy experts, and practitioners in an attempt to carve a better way to enforce our laws and develop a more humane approach to our imprisoned populations.
Additionally, this issue includes a Q&A with Marcus Bullock, CEO of Flikshop, who tells his story from prison to entrepreneurship and how he is working to provide opportunities for more returning citizens. Brain Ellison, the artist who took the cover photo, has a compelling Photo Essay on the complexity of Black male masculinity.
Fall 2021 is a difficult and delicate time. As we write these words, America is dealing with variants of the COVID-19 virus. The Biden administration has aimed to complete the U.S.' planned withdrawal from Afghanistan. We continue contending with the repercussions of a violent riot on Capitol Hill. The winds of nationalism still sweep through our political culture. This issue grapples with these issues. Our Policy Brief and back page, One Thing I Know essay, focus on far-right extremism and abortion bans (like those in Texas). In our Culture section, Barbara Harris Combs takes an emotional ride down the street where the killing of Ahmaud Arbery happened, as the trial of the McMichaels, who killed him, begins.
Yet, we are heartened by the strength of vision that sociology has brought to the mission of understanding this tumultuous social world. The authors who have written for Contexts, not just in this current issue but throughout the magazine's history, bring sorely needed insight and clarity to these issues. Any reader who wants to grasp such difficult topics such as sexual violence, income inequality, and criminal justice reform can rely on sociologists to be their confident and knowledgeable guide.
Rashawn Ray and Fabio Rojas
*This article originally appeared in a report by The Brookings Institution and the American Enterprise Institute. It was supported with the generous support from the Ewing Marion Kauffman Foundation. Contexts Magazine appreciates the ability to further highlight this work.