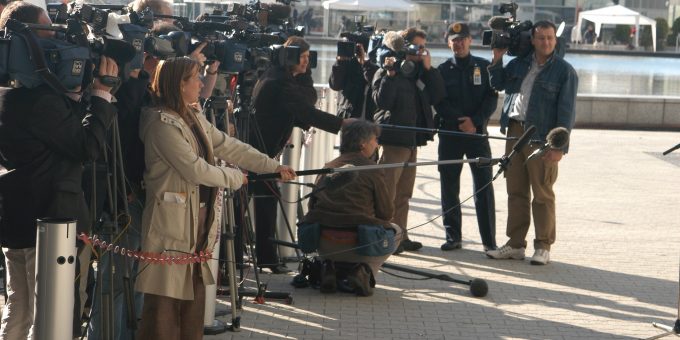 In Public Office, Out of the Public Eye
The 2018 election cycle was hailed as "the year of the woman," as record numbers of women candidates ran for office. These women defied political norms and many got considerable time in the spotlight. After the polls closed, however, even those women who won saw news cameras turned the other way. In Socius, Morgan Johnstonbaugh explores why women's media underrepresentation continues, despite their increasing presence in politics.
Because journalists rely on political dialogue to gauge what is newsworthy, Johnstonbaugh suggests, gendered expectations that dissuade women from engaging in the same ways as men may translate into less airtime for women lawmakers. Traits that make men more appealing as politicians and leaders, such as talking often, aggressively, or passionately, negatively impact perceptions of women as politicians and leaders. To measure the relationship between engagement in political dialogue and news coverage, Johnstonbaugh conducted a content analysis of tweets and press releases from members of the U.S. House of Representatives, as well as newspaper articles and TV news transcripts about the 2015 bills on the Iran Deal and Planned Parenthood. The media underrepresentation of women politicians mirrored their underrepresentation in the House on both issues, despite men and women representatives' roughly equivalent rates of tweets and press releases. Holding about 19% of House seats, women got about 17.4% of TV mentions and 22.5% of newspaper mentions.
Johnstonbaugh notes that, while women's media representation appears proportional to their share of seats, the reality of politics is that seniority and committee memberships translate to power. This puts women, who have generally held office for shorter periods and are often assigned to less prominent committees, at a disadvantage in terms of both legislating power and media representation. Dismantling the barriers that have prevented women from higher status positions within politics will increase both.