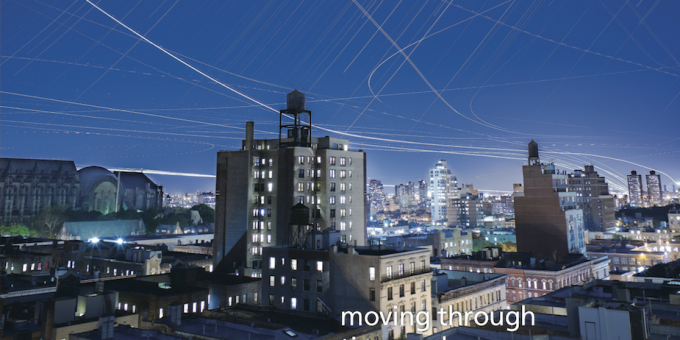 Making Your Planet Spin
Sociology is all about putting people—their identities and their interactions—in social contexts. And those contexts are nested in the inescapable intersections of time and space. This is the teeming subtext of Scott Matthews' cover photo of Manhattan, which, over more than three hours of exposure, captures the comings and goings of thousands of people by plane (and many more between and among the buildings below) as the stars spin by overhead. It's a fitting image to frame the sociology that rises to greet you in this issue of Contexts.
Time and space certainly meet in NASA's robotic space exploration, the subject of Janet Vertesi's ethnography. She examines how technology, hierarchy, and workplace organization shape how the Mars rovers do what they do. Benjamin Snyder writes about the daily battles over time regulations in the earthly workplace of truck drivers, who are in a constant battle with time, always afraid of running out it. Elizabeth Lesser, cofounder of the very earthly Omega Institute for Holistic Studies, interviewed by Eve Fox for our Q&A, has been prescient about finding the right time, understanding and building a holistic future from the cultural shifts of the 1960s.
Perhaps the occupation most preoccupied with crossing borders in space and time might be that of "immigrant novelist." Syed attended a fascinating panel on literature and sociology, and brings us the perspectives of four authors who've wrestled with that label, among others—and who also grapple with the sociology in their work. Of course, nothing beats the feeling you're in the wrong place at the wrong time than when you find yourself at the high end of the criminal sentencing range by virtue of your status as an immigrant—the experience Michael Light reports on in this issue.
On the more micro level, perhaps, but no less contentious, is the boundary policing around public bathrooms. Here, Kristen Schilt and Laurel Westbrook report on how the genitals you're not showing weigh on the minds of groups like Citizens for Good Public Policy, one of many promoting "penis panics" around the country over the issue of transgender rights.
Under the night skies of U.S. cities lately, the dense web of social interaction has been infused with tension and conflict over and around policing, the subject of our summer viewpoints. Shehzad Nadeem has assembled a panel to discuss race, policing, and justice in America—the observable problem of police violence and "us versus them" politics, but also the institutional dynamics of reform and its potential future.
That's just a taste of this issue—which includes books, teaching and learning, our in-brief roundup, and other path-breaking research. It's enough to make your planet spin.