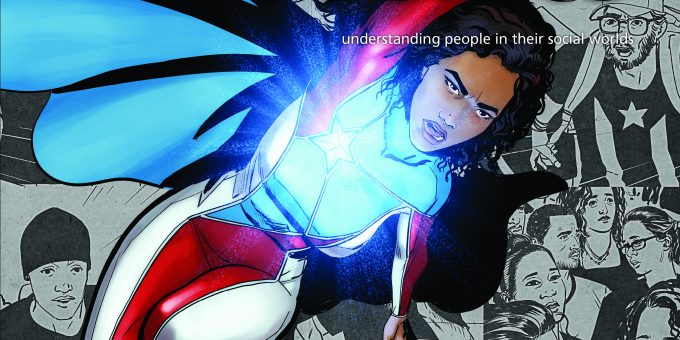 Summer 2018 Table of Contents
Click here to view all Summer 2018 content currently available at contexts.org. Click here to view the entire issue online at SAGE, with the full issue available for free through Sept. 5, 2018.
letter from the editors
resistance, by rashawn ray and fabio rojas
in brief
job foraging, nonviolent regime change, and the fears of undocumented parents: new research from the journals
q&a
broadening the landscape of blackness. fiona r. greenland interviews photographic artist ayana v. jackson.
activism and the academy. janice mccabe interviews public intellectual cornel west.
viewpoints
why sociology needs science fiction, by daniel hirschman, philip schwadel, rick searle, erica deadman, and ijlal naqvi. using sci-fi's metaphors, ideal types, and counterfactuals to consider our real-world problems, old and new.
features
the struggle to save abortion care, by carole joffe. resisting both physical attacks and widespread policy proscriptions, mission-driven abortion care providers continue working to help their patients.
invisible inequality among "wounded warriors", by sidra montgomery. the term "wounded warriors," both a socially designated status and an official medical classification, creates divisions among service members.
when the personal is political—and infectious, by jennifer a. reich. privilege, distrust, individual choice, and parental care all factor into vaccine resistance, but the consequences are anything but personal.
global capitalism in the age of trump, by ho-fung hung. on the origins and consequences of trump's attempt to de-globalize the u.s. economy, from working-class living standards to the global balance of power.
in pictures
students and university growing up together, by irenee r. beattie and roger j. wyan. a new campus and its first class of students, both in transition.
books
getting respect: elizabeth hordge-freeman on getting respect.
when discrimination goes to court: donald tomaskovic-devey on rights on trial.
culture
white supremacist danger narratives: ashley c. rondini on the scripts justifying supremacy.
prison tourism in the age of mass incarceration: jill mccorkel and anna dalcortivo on penal pilgrimage.
trends
taking a knee: simon e. weffer, rodrigo dominguez-martinez, and raymond jenkins on the prevalence of nfl protests.
untaxing the poor: joshua mccabe on the fiscalization of social policy
seeing change in environments and behavior: j. aaron hipp on measuring activity in public spaces.
policy brief
repeal fosta and decriminalize sex work: crystal a. jackson and jenny heineman on treating sex work as labor.
one thing i know
patricia munro on her sociological journey onto the fall ballot.