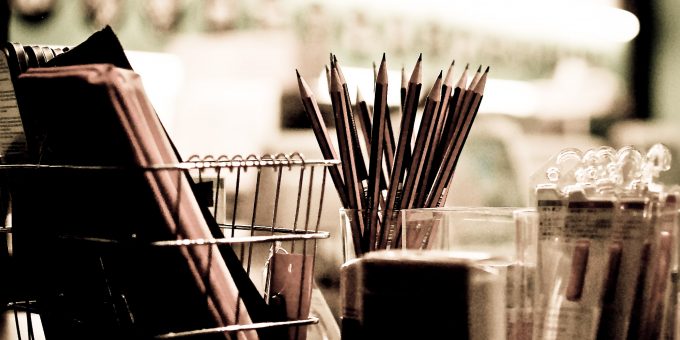 The Contemporary American University, In Seven Emails
FROM: Office of the President
TO: all-campus-listserv
SUBJ: incidents
In light of recent protest activity in reaction to, among other things, the misspelled Nazi graffiti, the sexual-assault allegations against the entirety of the Jai-Alai team, the unfortunate social media posts from a "Pimps 'n' Lemurs" fraternity party, and our replacement of tenure with Yelp, I want to reassure the Community that we take our reputation as a research institution with utmost seriousness. I have personally named a Task Force, with the explicit purpose of convening a Working Group, who will be charged with putting together a Focus Committee, who will focus on the formation of an Action Quorum.
---
FROM: Horst Weatherby, Chair
To: comp-adjuncts-all
SUBJ: civility
Here in the English Department, we consider ourselves a community of collegial intellectuals, sentinels tasked with standing vigil over the charred, half-dead body of Lady Intellect.
That is why it troubles me to hear bitter rhetoric originate from some of our own—which the members of the real faculty and I discussed at the last faculty meeting, to which you were not invited (I have attached a WordPerfect document of the minutes).
Take, for example, the location the Department has generously provided for the fifteen of you to hold office hours (or attempt some scholarly research of your very own). Just because this location still houses several long-handled mopping implements and twenty-five gallons of ominous green liquid does not mean you may refer to your beneficently-appointed workspace as a "janitor's closet" on the World Wide Web. Please remember that further uncivil behavior may force us to re-evaluate the future of several of your positions, thus worsening the adjunct crisis about which we all share tremendous concern.
---
FROM: Helen Dau, Assistant Professor
TO: eng-205-all
SUBJ: Essay 2
Attached you will find instructions for your second three-page essay. A few addenda: Step 25 should read "NEVER" instead of "DEFINITELY." Step 43 should have included an example of correct Chicago style, which I do not want you to use. Step 217 refers back to the Modulated Assessment Learning Outcome Metarubric disseminated on the first day of class, on p. 450 of your Course Syllabus. (No, I do not have any "extra copies.") Please keep these instructions for the following seven drafts as well.
---
FROM: Prof. Ravi Grantmeister
TO: biochem-postdocs
SUBJ: lackluster hours
I checked the live feed at 4 am this past Sunday and some of you weren't in the lab. If you have other priorities than your future as a research scientist, that's fine, just tell me. Maybe you're pregnant?
---
FROM: Xanthan Warbly, Ph.D.
TO: comparative-literature-listserv
SUBJ: RE: RE: re: re: RE: re: re: RE: RE: RE: RE: RE: name change
CONTENT WARNING: hegemony, television, commas.
I cannot begin to register my dismay at Jesse Sapperstein's suggestion that we change our name to the Comparative Studies Association. The word "study" is not only patria-normative (from the Middle-High-Aramaic sttude, meaning "testicle power"), but also insensitive to those such as myself who saw a television ad for ADD medication once. I will make no effort to speak to Dr. Sapperstein, despite the fact that he works in the office next to my own. I will instead convene a Twitter mob that demands he go into hiding. Anyone who does not respond immediately with full solidarity to this message, which I am sending at 3:42 a.m. and spent the entirety of March crafting, is a fascistoid instrument.
---
FROM: Brandon, James
TO: philosophy-faculty-all
SUBJ: new fascism
I am all for equal rights (I am a proud dues-paying member of the Equalist Movement with my own blog on the Equalist Forum), but this year's proposed Philosophy Core Sequence is political correctness gone haywire. When I was offered the Endowed Chairship in Ayn Rand Bootstrap Studies, I debated whether or not to bestow upon this Institution the ideological diversity that it so deserves. I now regret my decision, as having perused the PHIL 101 syllabus I see the inclusion of two females. This is another example of identity politics corrupting a once-great discipline, and will result in hastening the already-imminent demise of the humanities.
---
FROM: Office of the Provost
TO: campus-fac-all
SUBJ: eminence
The Provost is excited to announce a bold new step in our continuing journey from excellence to eminence. Effective immediately, all full-time faculty will have the honor and privilege of shepherding nine courses per semester, as well as fifty-three furlough days to account for an unforeseeable budget shortfall after the construction of the ten-story climbing wall. As a token of our renown, please enjoy the attached coupon for a free 25MB thumb drive with purchase of a 45-oz beverage at the Smoothie King and Part-Time Library Room.