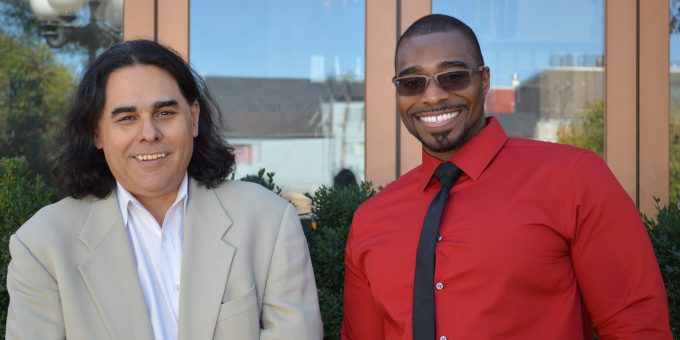 Trump365
Women's March, Charlottesville, "Shithole countries," #MeToo, Puerto Rico, DACA rollback, U.S. tax restructuring, investigations of discrimination against Whites on college campuses, and Russia collusion—it all happened in 2017. Whew! It could be argued that these events were witnessed through the lens of Trump; well, maybe witnessed through his Twitter account. As the new co-editors of Contexts Magazine, we come to the helm at an unprecedented time in American history and global politics. The United States, and the world, are once again having a collective gasp of reckoning. Groups that previously enjoyed unearned privileges are feeling oppressed by their inability to exploit, ignore, and silence marginalized groups. It is fitting for sociologists to play a key role in this watershed moment of human history.
We believe that Contexts Magazine has an important role for connecting sociological research to the public and policy makers. Building on the innovative work of the previous co-editors, Syed Ali and Philip Cohen, as well as guidance and support from editors before, we continue with the vision to broaden the reach of sociology. Our discipline, potentially more than any other discipline, touches the pulse of human existence in every facet of life. The world needs to know about this important work. Our vision over the next three years is to more formally connect sociological research to local, state, and federal government stakeholders. In collaboration with the American Sociological Association, part of this dissemination will be a yearly symposium in Washington DC featuring sociologists discussing a pressing policy issue. We will also have intriguing interviews that will not only be in print but also be available as podcasts and videos. We plan to continue to include cutting-edge essays that touch on current events. We have ambitious goals. However, we cannot do it alone. Send us your sociological gold! At Contexts, your work matters. It can help us disseminate sociological research to the masses.
Our first issue—Trump 365—illuminates this vision (table of contents). As the cover entails, much of what drove narratives during 2017 was a series of tweets coming from Donald Trump's Twitter accounts. The cover features actual tweets from Trump's accounts and was created by the Contexts design team in Minneapolis. Accordingly, this issue showcases a series of feature articles about aspects of Trump's policies and how they impact everyday life. Jeff Manza and Ned Crowley give a political sociology perspective on Trumpology and Dan Cassino considers how a sense of threatened masculinity helped him get elected. Mary Romero tackles Trump's impact on immigration. Wendy Leo Moore addresses the Department of Justice investigation into Affirmative Action on college campuses. Michael Heaney focuses on social movements during the era of Trump. Jessie Daniels closes out our feature essays by highlighting how the rhetoric coming from people like Trump has revitalized White nationalism.
Our Viewpoints essays focus on sociological responses to the White supremacy rally in Charlottesville. The authors make compelling arguments about how to think about its impact on race relations. The issue also features a collection of Women's March photos by Audra Buck-Coleman. Trends addresses police killings and the uptick in young adults identifying as part of the LGBTQ community. This issue also covers the marginalized citizenship of Puerto Ricans. Also, we are proud to introduce "Policy Briefs," a new section where a scholar reviews the scholarly evidence on a specific area of public policy. This issue features an article by Paula Lantz discussing the policy to restrict 18-year-olds' legal right to use tobacco.
Similar to this issue, our goal is to make thematic issues. The rest of the year's issues will focus on the limits of higher education, resistance movements, and the experiences of Asian Americans. Our editorial team is working hard. We have assembled an eclectic ensemble of section editors—Tressie McMillan Cottom and C.J. Pascoe on Viewpoints, Michael Bader on Trends, Kristen Barber and Catherine Bolzendahl on Culture, and Carson Byrd on Books. We also thank the University of Maryland and Indiana University graduate editorial teams. Your contributions are important. Thank you all for going on this journey with us. Finally, no issue of Contexts would be possible without our irreplaceable Managing Editor, Letta Page.
So, send us your sociological gold. Tell us about what others have found. Tell us by tweet, tell us by email, and you can even send us snail mail. Together, we'll speak to the world.