Winter 2016 Table of Contents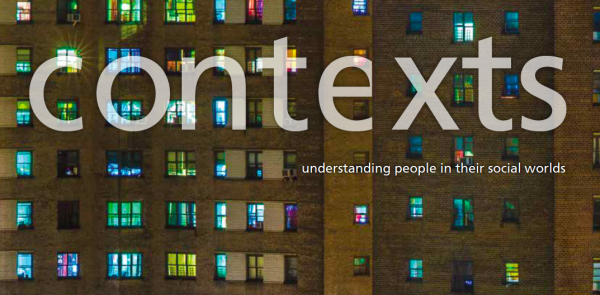 Winter 2016: Evidence is important. Even the most skeptical rely on tested and re-tested scientific certainty every day. And good sociologists hold scientific evidence suspect even as we use the best we have to make the decisions we must.
viewpoints
the unborn and the undead
features
digital punishment's tangled web by sarah esther lageson
online mugshots and crime reports comprise an emerging—and sticky—form of extralegal punishment.
microscopic hair comparison and the sociology of science by simon cole and troy duster
flawed forensics and overstated claims make scientific evidence tricky at trial.
getting the most out of the us healthcare system by amanda gengler
kids with life-threatening illnesses need cutting-edge technology and medical expertise, but families face uneven access and paths to such care.
the challenge of diverse public schools by toby parcel, joshua hendrix, and andrew taylor
decades of successful integration efforts are at stake when one school district fights over school proximity and school "balancing."
the superstrong black mother by sinikka elliott and megan reid
when a baltimore mom hit her son to keep him away from protests, many applauded her—but the myth of the superstrong black mother does more harm than good.
building child centered social movements by sujatha fernandes
subsidized campus childcare was hard-won and remains very effective, while budget cuts and the privatization of childcare threaten centers across the country.
in brief: grown-ups, dropouts, and bylines new research from the ASA journals
q&a steven thrasher talks with security expert laleh khalil
in pictures: babes in bikeland by bjorn christianson
in minneapolis, an annual "alleycat" bike race has become a powerful tool to educate and celebrate gender diversity in the cycling community.
trends
hooking up and dating are two sides of the same coin by tracy luff, kristi hoffman, and marit berntson on a false divide.
english soccer's mysterious worldwide popularity by james p. curley and oliver roeder on the one island that's scooping up soccer fans.
culture
asian americans, bamboo ceilings, and affirmative action margaret m. chin on the interventions that help asians rise.
a blackanese beauty queen m. nakamura lopez on the new face of miss japan.
books
shallow, self-absorbed, and aggressively competitive "primates" myra marx feree on the primates of park avenue
teaching and learning
becoming a public professor m. v. lee badgett with three steps for changing hearts, minds, and policy.
backpage: #callmecaitlyn and contemporary trans* visibility d'lane compton and tristan bridges on the difference between reality show awareness and real-life change.