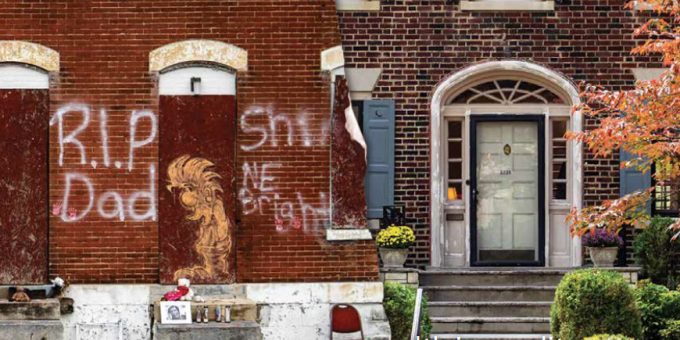 Winter 2019: Wealth Inequality Table of Contents
The scholars featured in this thematic issue grapple with the consequences of racial wealth inequality and aim to spur discussions around innovative and viable solutions that hold promise for policymakers and everyday working families. Click here to read all content currently available on contexts.org, or here to read the issue in full, for free, from March 8-April 7, 2019.
up front
letter from the editors, rashawn ray and fabio rojas
cedric herring's lasting legacy, hayward derrick horton and loren henderson
in brief: skewing polls, fumbling title v funding, and fathering in the age of mass incarceration. new research from the journals.
q&a: the corner, the canopy, and the iconic ghetto. janice mccabe interviews elijah anderson.
q&a: big data and the american dream. reeve vanneman interviews david grusky.
q&a: from apartheid to entrepreneurship in south africa. kris marsh interviews judy dlamini.
features
disrupting the racial wealth gap, melvin l. oliver and thomas m. shapiro. african-american families possess a dime for every dollar of white families' wealth. among policy ideas to remedy this stark racial wealth divide, baby bonds, basic income, reducing student loan debt, and federal job guarantees hold transformative potential.
basic income and the pitfalls of randomization, david calnitsky. basic income has found support and ardent critique from the libertarian right to the leading intellectuals of the left. mincome, a canadian experiment from the 1970s, provides much-needed lessons about basic income in action.
black debt, white debt, louise seamster. racial discrimination shapes who feels debt as crushing and who experiences debt as an opportunity. u.s. financial products and rules, and the ways they're implemented, amplify this inequality along racial lines.
"keeping us in our place": low-income moms barred from college success, lisa dodson and luisa s. deprez. mothers, trying to graduate their way out of poverty, describe controlling state policies and university cultures of exclusion that seem aligned in barring them from social mobility.
accuracy in ethnography: narratives, documents, and circumstances, steven lubet. the author of interrogating ethnography explores the ways social scientists have responded to his critiques and offers practices he believes might strengthen the web of evidence.
empiricism and ifts fallacies, michael burawoy. the scholar most associated with "public sociology" responds to steven lubet's prosecutorial approach and argues that, if looking for falsehoods is the point of empiricist ethnography, looking for falsifications is the point of theory-driven ethnography.
departments
in pictures
traps of residential segregation, keon l. gilbert and melody s. goodman. exploring residential segregation in the gateway city with photographer bryan travis.
books
finding culinary injustice, kaitland m. byrd on the cooking gene.
sexist cheap shots,  pilar gonalons-pons and shelly ronen on cheap sex.
culture
flat rebels, julie whitaker on women reconsidering breast reconstruction.
when is a dildo just a dildo? lynn comella on the social camouflage surrounding texas sex toy sales.
trends
gender convergence over "cheap sex," tristan bridges and jesse m. philbin on the behavioral patterns that betray cheap sex.
policy brief
eradicating wealth inequality includes achieving equal pay, sarah david heydemann and andrea johnson on the paycheck fairness act.
one thing i know
tonia wellons on affirmative action.