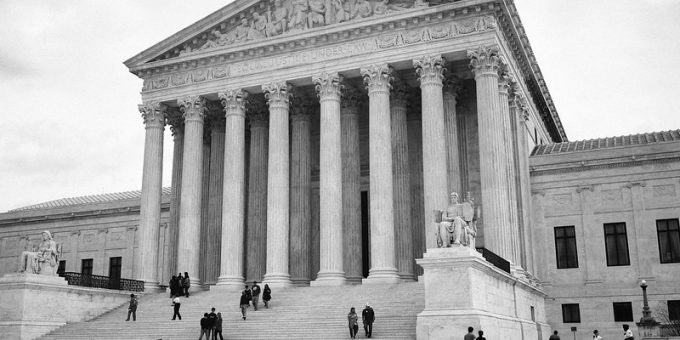 After Affirmative Action: Reflections from Older Siblings
On June 29, 2023, the Supreme Court voted to strike down affirmative action in college admissions. Intended to address historical inequalities, affirmative action focused on increasing educational opportunities for those systematically—and purposefully—excluded due to their race/ethnicity. By considering an individual's race as one factor among many in admissions decisions, these policies were designed to even the playing field.
To be clear, SCOTUS did not "kill affirmative action," as
many
headlines would lead one to believe. Still, this decision is disappointing in a world where, as
Justice Jackson
aptly states
, race is
not
irrelevant. SCOTUS banned race consciousness in admissions decisions (excluding
military academies
) while simultaneously continuing to allow decisions to favor legacy students, those with connections to donors, and children of faculty. In Harvard's case, a 2019 study found that
43% of White students
admitted into the university have one of these special circumstances. This percentage drops dramatically for racial minority students.
This decision does not just perpetuate inequality in college access—it also intentionally pits racial minorities against each other. Instead of uniting to address systemic barriers and discrimination, we find ourselves engaged in conflicts that hinder social justice and true equity.This decision does not just perpetuate inequality in college access—it also intentionally pits racial minorities against each other.
Carter's Brother
My younger brother is entering high school—or what his private 6-12 school calls "upper school." His class of 120 has access to robotics, pottery, and other intriguing classes—all for a yearly tuition of $28,000. Including him, 20% of his class is Chinese American.
Certainly, his school's predominantly White staff still serves a predominantly White student population. But the substantial Chinese American population at my brother's school represents some of the many Asian Americans used by right-wing conservatives to tout the model minority myth.
What the model minority myth conveniently hides is the fact that
most Asian Americans support affirmative action
. This majority represents the Asian Americans whose struggles with immigration, refugee crises,
undocumented statuses
, police violence, gentrification, displacement, and poverty often mean they would benefit from equity-based policies (as affirmative action was intended to be). The conservative right only turns to the tip of the iceberg—wealthy Asian Americans—because a) they provide labor for White people in lucrative industries (e.g., tech) while never being promoted past the "bamboo ceiling," and b) they act as tokens of color that can be
weaponized to impede solidarity between people of color
struggling against policies that ultimately serve to preserve White privilege.
The model minority myth obscures how fundamentally White, Eurocentric systems will never save us. All Asian Americans must join forces with other communities of color to establish a collective vision of equity and opportunity for all.
Joey's Brother
My younger brother just turned 12. He is entering the 7th grade in the fall. His public middle school has just over 600 students. Including him, only 3% are Black/African American.
In terms of resources, my brother's school has not improved much since I was a student there in 2011. Roughly a third of the students receive free or reduced lunch. Typical of many public institutions, my brother's school is underfunded. Many students, including my brother, attend out of necessity rather than by choice—it's the only nearby option.
Beyond facing challenges due to limited resources, my brother struggles with the lack of diversity among both students and teachers. He could navigate his entire K-12 schooling pipeline without encountering a single teacher who looks like him.
The day after my brother turned 12, he received the unfortunate belated present of the SCOTUS affirmative action decision. Though my brother is ecstatic to be one year away from being a full-fledged teenager, I am heartbroken by how this decision might reduce his already limited opportunities in pursuit of education. As a student in an under-resourced school, he faces significant barriers to the resources and support necessary for him to compete with more advantaged peers. Though he may work twice as hard, I fear he'll be denied the opportunities that his intelligence and creativity deserve.
A Flawed System
Striking down race consciousness in admissions represents a sobering step backwards in the ongoing fight for racial equity in education. Affirmative action, despite its limitations, helped provide "ladders of opportunity" for those who were never intended to climb. However, even with it, students of color were never truly embraced or valued. Thus, while we mourn the SCOTUS decision, we also seek to acknowledge that affirmative action was never the end game.
The changes necessary to achieve educational equity—and equity more broadly—are far more radical. The existing educational system was not designed to accommodate the experiences and perspectives of students of color (see
CRT's rejection
). In fact, American educational institutions were designed to
perpetuate
the erasure of our identities, deflate our perspectives, and deny our intelligence. Our desire to move beyond these marginalizing systems is, therefore, not a rejection of education but a rejection of a flawed system. It was never enough to simply gain access to these institutions if we are forced to leave our identities and experiences—
ourselves
—at the door.
What all communities of color boxed out of our country's economy and decision-making need are well-funded education and training in various systems and industries. We need support and funding for HBCUs, public schools, vocational schools, trade schools, and more. We need to build strong infrastructure for people to make a living outside of the university complex and the ivory tower of White privilege. Working at a "selective" corporation among Ivy-leaguers with generational wealth can't be the only way to pay rent and student loans.
Harvard can't be the only gateway to the "American Dream."
---
Joey N. Jennings is a National Science Foundation Fellow and Ph.D. candidate in the Department of Sociology at the University of Maryland. Carter Yunyu Teng works in the racial justice space. She is a cultural anthropologist by training.