Coronavirus and Community: A Spring 2020 Course Fashioned Off Contexts' Call for Papers on the Global Impacts of the Pandemic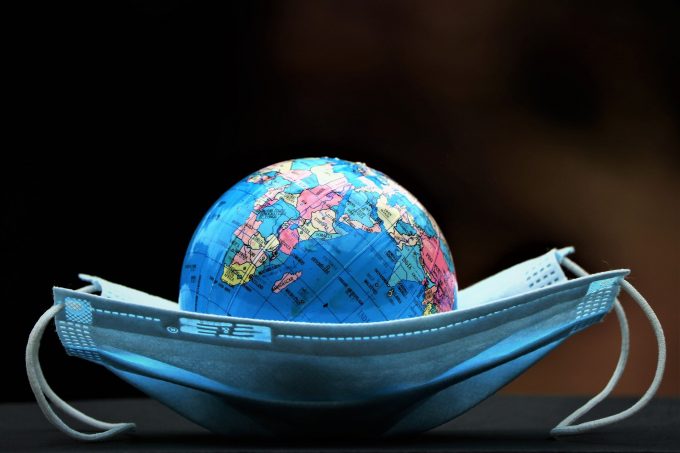 As the world moved to remote teaching and learning this past spring, I taught a designed-for-the-moment undergraduate course in the Sociology Department at the University of California, Santa Cruz (UCSC) called Coronavirus and Community. My goal was to create an opportunity for undergraduates, many of whom had moved back in with their parents, to go deep into an issue they cared about and how the pandemic has affected it. As I was designing the course, Contexts serendipitously issued its March 15, 2020 call for papers on the global impacts of coronavirus. I used that call as a jumping off point and designed a research project based course so that students could see what "real" sociologists do and participate in the knowledge production process during this unprecedented and deeply distressing time. In this piece, I describe the course, the students, and the research projects and demonstrate how undergraduates responded to that call. In short, the 34 students in the class, who collectively experienced multiple hardships during the quarter, asked sophisticated research questions, stretched their research skills, and created final products that far exceeded my expectations and added tremendously to their and my understanding of this moment. 
About the Coronavirus and Community
I asked students who enrolled in the course to identify a research question that interested them and design a research project, using socially distanced data collection methods, to answer the question. This was a lot to expect for a 10-week quarter, so I minimized the readings and created weekly assignments that built to their final products, which included a paper and short video. We met twice a week by zoom and on one of those days I'd lecture about research methods (e.g., how to design a survey) and on the other I conducted live interviews with local workers in various fields about how the pandemic has affected them. 
Students' Living and Learning Environments
With the switch to remote learning, many of the enrolled students found themselves in radically different – and in some cases much worse – learning environments. Sociology students at UCSC are more likely to be part of a vulnerable population than the university as a whole, which is an Hispanic Serving Institution. For instance, 54% of sociology undergraduates are first-generation college students and 56% are eligible for the Educational Opportunities Program, which serves students from under resourced high schools and low-income backgrounds. Almost half of sociology students are Latinx (45%) and although the population of African/Black/Caribbean students at UCSC is quite small, these students are overrepresented in Sociology. 
When asked at the start of the quarter about their living situations, the vast majority of students enrolled in the course reported that they were no longer living in Santa Cruz. A quarter of students knew that finding a quiet place to study and work in their current home would be an issue, and another two-fifths were concerned that this might be a problem. Their reasons for concern were warranted, as they reported having siblings or other relatives to care for, jobs they were working, extra people crashing in their apartments, and the schedules of different people to juggle with their own. Even if they were not directly caring for others, the presence of family members also sometimes made it difficult to concentrate (e.g., younger siblings interrupting classes). It is a testament to their resilience that despite these challenges, most students were engaged in the course. And I was pleasantly surprised from a teaching perspective that even with the remote environment, I had the opportunity to get to know a number of students whom I hadn't previously met. 
Student Research Projects
Students' research projects fell into three main categories: college student experiences; society and economy; and semantic, media, and social media responses. They used a variety of data collections, including surveys shared via social media, live interviews conducted by zoom or in person with those in their quarantine orbit, field notes, media discussions and representations of the pandemic (e.g., maps or other graphics), and social media discussions and representations of the pandemic (e.g., memes and TikToks). Students were required to complete human subjects training and I asked that they let me weigh in on any surveys or interview protocols they designed before they went live. As I describe their projects below, I link to videos they made about their findings for those who permitted me to share them. 
College Student Experiences
A popular topic among students was how other college students were experiencing the new normal. They posed these questions in several ways, including a focus on particular populations as well as in specific situations. For example, one student was interested in understanding how the university was accommodating students with disabilities in the remote environment. Her project focused on university responses, and she designed an interview study that asked what and what more different campus offices could do. Another student, whose collegiate athletic season was cut short, designed a survey to explore how college athletes were faring in terms of their physical and emotional health. A third, who was interested in college students' responses to the pandemic, explored how different political affiliations aligned with their moral formations and opinions about the pandemic.
Three students looked inward and focused on documenting what it meant to be them in this moment, conducting self-ethnographies. One was a young father living with his baby and partner, who took extensive field notes for one week to explore the new routines his family established during the shelter-in-place. The president of an ethnic student organization on campus documented the ways her organization attempted to keep their members in touch during the quarter and how she, as their president, thought about her role during this time. Another student documented what it was like to move into a household with multiple college students during this time, and how they navigated their shared living space during a pandemic.
A third set of topics focused on student experiences more broadly, including what it was like for college students to move back in with their parents and how they were faring emotionally. Several students designed surveys to track students' emotional and physical well-being, including their self-esteem, stress levels, and ability to concentrate and do their schoolwork, including one who used social media quizzes posed on her own account as a way to check in with her peers. Another conducted an interview study to understand how moving back home with parents affected students' feelings about their family interactions and feelings of being an adult (or not). One student focused specifically on the role of gender and being a first-generation college student on remote learning experiences.
Student researchers were surprised, in some cases, about the uniformity of their findings and concerned that the lack of variation reflected poorly on their methods or questions. I reassured them that, on the contrary, the uniformity of student experience in this moment – so many students feeling stressed, infantilized, unable to concentrate, having interrupted sleep – is important to document so that history reflects the universally felt effects of life disruptions on students' lives. 
Society and Economy
Not surprisingly for sociology students, a second set of projects focused on how different communities were affected in a variety of social and economic ways, and in some cases how institutions supported (or did not) communities. Students were especially concerned with vulnerable populations, including elementary children with Spanish-speaking parents, K-12 teachers undertaking remote instruction, undocumented youth and adults, high school seniors, people who are LGBTQ+, unhoused individuals, incarcerated individuals, people experiencing domestic violence, Native populations, and even small business owners. For example, one student explored supports for the unhoused in the Santa Cruz community and interviewed several local leaders as well as tracked progress through local newspapers. Others relied on family and close friends as respondents. Another student explored how the remote learning environment affected elementary students whose parents are Spanish-speaking and another used social media to understand how high school seniors were faring. A third focused on his own neighborhood small businesses and friends who were business owners. Other students with less access to direct interviews used newspaper articles and social media to track issues with their populations of interest, documenting the coverage – or lack thereof – about vulnerable populations. For instance, one student compared how urban and rural newspapers provided information about and to undocumented populations. Another explored the role of the pandemic on LGBTQ+ people by analyzing the content of videos on that topic posted by GLAAD. Two others looked at coverage in the media of the pandemic in Native populations and on reservations and a third relied on newspaper articles to explore the plight and potential solutions for those living in abusive households.
Students almost universally found that their vulnerable population of interest was not faring well. Spanish-speaking parents of elementary students felt gravely concerned about their children's learning, grieving for the lost academic time, upset that distance learning seemed like a waste of time, and worrying that their children would never catch up. K-12 teachers moved instruction online quickly with little time for planning and no training on effective practices. Local business owners were struggling to keep their doors open and similarly worried about their futures. The situation for people living with their abusers was dire with few solutions save hotlines and covert messaging to friends. A lack of action to keep safe those who are incarcerated was well documented. The LGBTQ+ community was feeling especially isolated, but individuals focused on mental health issues and wanting to be able to connect in person with their friends. There was very little information available about Native populations, with the exception of the Navajo Nation, that reached the national media, but more shared in Native newspapers that documented the extent of problems – including access to basic necessities, including fresh water for washing hands. The one bright spot was the study of local policies for the unhoused; the author was surprised to find that policies were put into place quickly to support this group, and that no cases of COVID were discovered amongst them (although she acknowledged that without widespread testing this was impossible to document). 
Semantic, Media, and Social Media Responses
Students were interested in what new words and types of communication formed as a result of the pandemic and sheltering in place. They explored issues like how people worldwide were defining social distancing, how people's social media practices had changed, and what we can learn about the pandemic from memes and TikToks. They also explored how social media was used to share information from official and unofficial sources, and the ways different kinds of service organizations used social media to provide information. Several students used their bilingual skills to explore differences in how English and Spanish media in the U.S. shared information about the pandemic and where to access resources. 
In a remarkable online survey distribution effort, one student received 1,500 responses worldwide to a short survey about how people define and practice social distancing and shelter-in-place. To her amazement, she found little variation, even in countries that had stricter and less strict policies. Another student's project was influenced by the spring racial justice protests that coincided with her data collection and led her to conclude that social media promotes "slacktivism" and to imagine that it can do better. 
A student who focused on social media looked at people's consumption and found an increase in social media use during this time, but what they were consuming differed with the rise in TikTok as a distraction from the depressing everyday realities. Another student looked specifically at TikTok and combined interviews with the videos themselves to help him understand how they were being used and consumed. A student explored how different types of service organizations used social media to share information and found differences by organization type and size in terms of specificity and focus.
Reflections on Coronavirus and Community
As institutions of higher education prepare for another quarter, semester, or year of remote learning, there are a number of lessons to be drawn from this course. The first is that students can learn a tremendous amount through independent research, and they are motivated to do so. I was concerned that without in-person access to my lectures and support, students would flounder in their attempts to collect data and conduct analyses. On the contrary, I found students were incredibly creative and took risks in their research that I sometimes do not see in my in-person courses. Having taped my lectures helped as well because if a student came to me asking questions about how to analyze survey data, for instance, I could refer them to the lecture on that topic where I demonstrated how to download data from google forms to excel and then how to clean and code it for analysis. I offered that if they still had questions, I'd be happy to meet with them one-on-one. Students cared deeply about their topic areas, and I think this fueled their creativity and motivation throughout the quarter. Even the few students who took an incomplete for various reasons opted to finish their analyses rather than take a pass in the course (including a graduating senior).
I also learned that using trauma-informed teaching practices and universal design helped all students, but especially those who were most affected by the pandemic and later in the quarter, those most reeling from the protests over the murder of George Floyd and ongoing police violence in Black communities. For example, I structured the course so that each assignment built off of prior assignments and that some of these could be copied directly into the final paper (e.g., a one-page assignment describing research questions). I gave due dates – to which many students adhered – but did not require students to request an extension. I allowed all students to turn in assignments at any time in the quarter without late penalties. I was worried that the topic might become too upsetting to some students if they had a family member or close friend contract or even die from COVID-19. And in fact, I did have a student who told me that their mother contracted the disease. I therefore started the quarter by telling students that if they needed to change topics for any reason, that would be fine with me. It turned out that the only students who wanted to change topics were Black students who were understandably upset by the events of late spring and simply could not go on with their intended projects. They pivoted to other final assignments, and that is an important lesson for me. I offered flexibility, and they turned in amazing, heart-felt and research-informed statements on being Black in America. I feel confident that they learned about research methods because these students also turned in all of their other assignments, which would have built to the final paper they originally intended to wrote. 
Some students are ready to take their projects to the next level. Several who were able to really focus on research spring quarter submitted their papers to an undergraduate journal that solicited articles on coronavirus. Three students (that I know of) are planning to expand their projects into senior theses in 2020-21. 
Building on the Contexts call for submissions was an excellent way to structure my undergraduate course and help students to take control of their narrative by being knowledge producers rather than simply knowledge consumers. I'm going into fall 2020 remote learning with a bit more optimism about my ability to create strong learning environments during this time. I learned that flexibility, universal and trauma-informed practices, an opportunity for independent research, and having students select personally meaningful topic were successful strategies for teaching in a pandemic. 
---
Rebecca A. London is an Associate Professor of Sociology at the University of California, Santa Cruz. She is an expert in schools and academic achievement, community-based research, health and wellness, school reform and school policy, and youth studies. Her 2019 book Rethinking Recess: Creating Safe and Inclusive Playtime for All Children in School examines recess as an essential aspect of elementary school experiences with implications for equity across student experiences.