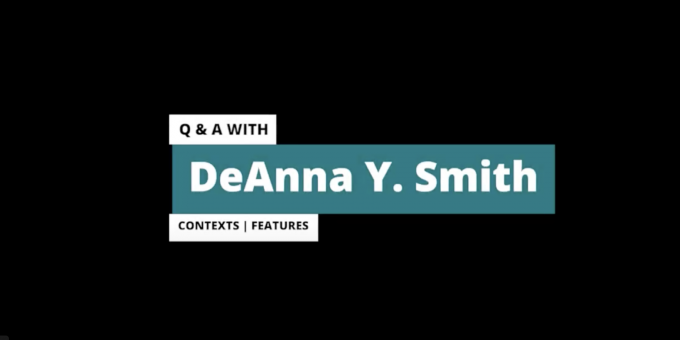 Fear of CPS: A Teaching Package
Above, co-author DeAnna Y. Smith, who penned the Winter 2023 feature "Child Removal Fears and Black Mothers' Medical Decision-Making" with Alexus Roane, speaks with Contexts graduate editorial assistant Parker Muzzerall about the lasting impact of state contacts as well as their choice to publish in our public-facing journal. Below, we share some teaching exercises for those who wish to bring Smith's work into the classroom. And in between? The article itself! Now free to read, download, and share through April 3, 2023 (and again after March 3, 2024).
Teaching Exercises:
In the article, we read that Marcia, having been reported to CPS and suspecting that her son's pediatrician made the call, "avoids providing intimate details about her life and the lives of her children" as she meets with medical practitioners. What does she risk if she's candid, and what does she risk if she is not candid in this situation? Discuss the strategy of "concealment" (following sociologist Kelley Fong) and how it changes the interactions between clients and the institutions meant to serve them.
Choose three medical conditions that may be linked to socioeconomic status (SES). Using the four metamechanisms of Fundamental Cause Theory, discuss how SES and these medical conditions may interact to produce unequal health outcomes for Black mothers and their children.
Choose another theory from medical sociology and repeat exercise 2. How does this theory provide similar or dissimilar evidence?
Medical mistrust, it seems, can flow both ways. Read about the movement to abolish CPS and about the role of "mandated reporters" in the function of such agencies. Why do some doctors feel compelled to report mothers to CPS, and how might that compulsion change if the movement to abolish CPS were to succeed?