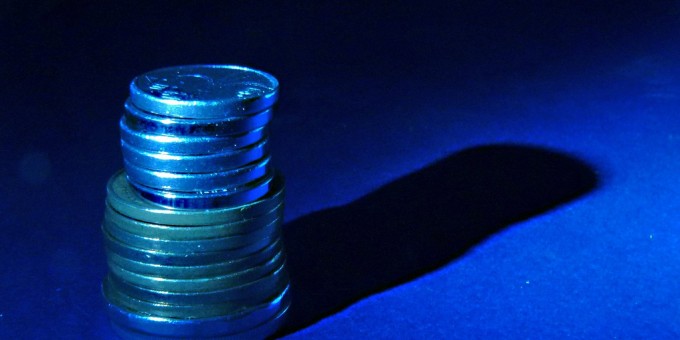 Dark money in American politics
The term "Dark Money" conjures images of back-room deals, bribes and quid pro quo arrangements, but what is Dark Money, really? And why should we care about its role in American politics?
Thanks to the Citizens United decision in 2010, companies and individuals can advocate for or against candidates and issues through donations to tax-exempt social welfare groups [501(c)4s] and, in some cases, super PACs. Donations to these groups fall outside the spotlight of strict disclosure requirements regarding who gives them money and how they spend it, hence the name Dark Money. Although Dark Money donations span the political spectrum—including trade associations, social welfare groups, and unions—the term appears to have narrowed to focus on those funds from individual philanthropists and corporations supporting conservative causes and candidates. In fact, The New York Times' editorial board made a direct connection between these funds and the Republican Party's success in 2014 with the title of their November 2014 Op-Ed: "Dark Money Helped [Republicans] Win the Senate."
Since the publication of the book Dark Money in January 2016, discussion has narrowed even further to focus on coordinated efforts lead by the Koch Brothers in specific federal, state, and local elections and campaigns. One of the most well-known organizations that benefits from these funds—Americans for Prosperity—has been credited with supporting conservative political candidates and blocking numerous progressive initiatives around health care, Medicaid, and climate change. As the author of the book noted in an interview on NPR, Dark Money is "not just campaign money. It's a full-service operation."
Although most of the critiques of Dark Money have been directed toward the political Right, Dark Money is increasingly common on the Left. One of the most well-known Dark Money contributors to progressive issues and candidates is Tom Steyer, who has spent millions through 501(c)4 group Next Gen Climate Action and the Next Gen Climate Action Committee PAC. These efforts have gotten a lot of attention recently for hiring staffers from the Bernie Sanders Presidential campaign and investing in voter mobilization efforts in swing states. And Steyer is not alone. Many liberal donors, including George Soros and Michael Bloomberg, are contributing Dark Money to Super PACs and social welfare groups in attempts to sway the outcome of the 2016 election.
It doesn't take a sociologist to understand responses to Dark Money contributions, which are ideologically driven. The efforts of Steyer, Soros, and Bloomberg have been lauded by the progressive community. At the same time, the Koch brothers are summarily condemned. Even though progressive rich people may be able to throw money at political organizations at a comparable rate to rich conservatives, that doesn't really solve the problem, does it?
Instead of focusing on the Dark Money coming from the sources we don't like going to issues we don't support, Americans need to look at the overall effects of money spent on politics through these impermeable organizations that are beyond oversight. The real question is: How can we praise or condemn these efforts when Dark Money makes everyone blind?
Giving a small number of wealthy individuals even more power in the political system consigns the power in our democracy to darkness and shadow. At this point in this extraordinary election cycle, we all need to think more broadly about how Dark Money is changing politics and democracy in America. We must demand a new dawn for political funding that is transparent and open to all without exception.
Dana R. Fisher is in the sociology department, and director of the Program for Society and the Environment, at the University of Maryland.