immigration data tools
Immigration statistics are everywhere, true or false. Need to clear something up in a lecture, a paper, or dinner table conversation? Lots of organizations have data tools to let you pull down what you need in a flash. We've compiled a few of these for you so you can quickly win an argument or give an amazing lecture.
Want to know whether immigrants are more or less likely to work in a particular industry than native-born Americans? Pew's data tool uses American Community Survey data to break it down by state.  Across the country, immigrants are 1.7 times as likely to work in administrative services as are native-born workers, but this varies state to state: in North Dakota, immigrants are 3.1 times as likely to work in this industry.
If you're interested in how the age and sex distributions of US immigrants compare to those of the native born population, The Migration Policy Institute used IPUMS data to put together interactive population pyramids comparing the populations in the US over time. Less than 1% of the total immigrant population in the US is under age nine, as compared with about 7% of the US-born population.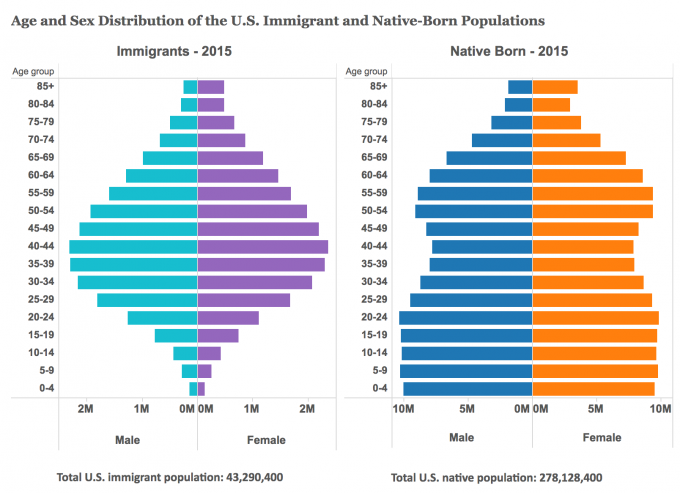 The Department of Homeland Security maps out international students by state, showing there were over 2,799 international students in Maine as of November. They also offer downloadable tables of characteristics like age, marital status, country of origin and admission category for greencard holders, nationally and by state.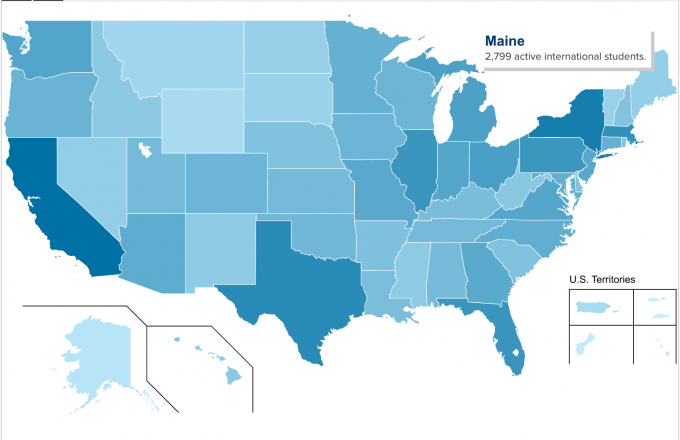 The Urban Institute has a data tool that pulls information on children of immigrants from the American Community Survey, so if you wanted to know what percentage of children of immigrants in the US had parents with a Bachelors' degree (33%), it's a few clicks away.
Population Reference Bureau's data finder generates statistics (and charts and maps) on demand.  Want to know the percentage foreign-born in each state's population? You're a few clicks away from a map. Using American Community Survey data you can pull quick facts, like 31% of Vermont's foreign born population comes from Europe.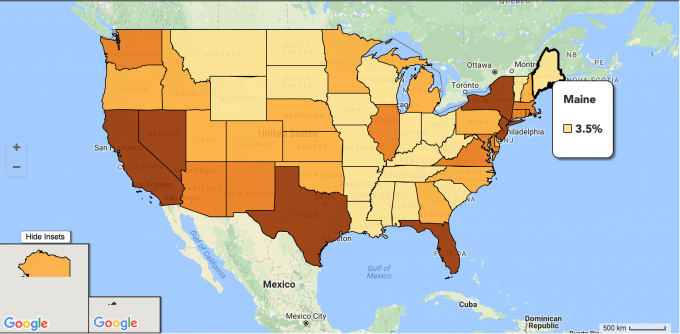 The Census Bureau's American Fact Finder is notoriously cumbersome (so much data!), but it holds a wealth of stats from the decennial census and ACS.  A few clicks and some sorting gets information like the 2015 breakdown of the foreign born population by year of entry (90.1% entered the US before 2010, 9.9% entered the US in 2010 or later).
Need something easier than American Fact Finder? Create a free IPUMS account and create easy graphs of data from the American Community Survey and decennial census. Need a graph of Cuban immigrants currently in the US by immigration year? IPUMS makes it easy.