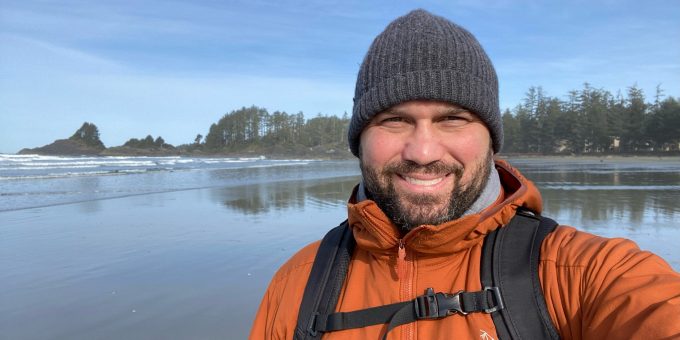 Meet the Editors: Seth Abrutyn
Contexts co-editor Seth Abrutyn is a generalist, a theorist, and an ethnographer whose work delves deep into pressing social problems, including youth suicide contagion and clusters. We're extremely grateful for "surprisingly fancy" Seth's editorial prowess—as well as his willingness to answer a few questions about his vision for the magazine going forward.
Who the heck are you? That is, who (and where) are you, what do you do in your work, and what do you do with your time away from the work?
I am a rare breed in sociology: a general sociologist who primarily writes sociological theory, but also does community-based ethnographies. I came to the profession rather circuitously, being suspicious of school in general and then finding my way bit-by-bit to academia. At each stop, my motivation was anchored in a love for theory and the inspired and creative act of integrating disparate concepts, principles, or perspectives. To me, specializing in theory means getting to play in many sandboxes, read widely, and orient my scholarship toward collaborative work. Further, while theory is exciting in the abstract, I think it is a truly powerful tool for motivating empirical work that can make a real-world difference. And therein lies the more empirical dimension of my work: youth suicide contagion and clusters. My focus has been on discerning the mechanisms by which suicide becomes an option for one or more teens; how schools can enhance or weaken mental health safety nets; and, consequently, how sociological theory provides key tools for innovative research and for advancing the sorts of interventions that may keep kids safer and happier.
When I am not working, I am happily raising two little humans who challenge some of my most dearly held sociological theories of child development and interactional strategies. If I had to pick a "thing," it would be foodie-culture, which in Vancouver is heavenly. Besides that, live music (including opera) and hiking are the subtle joys of my life.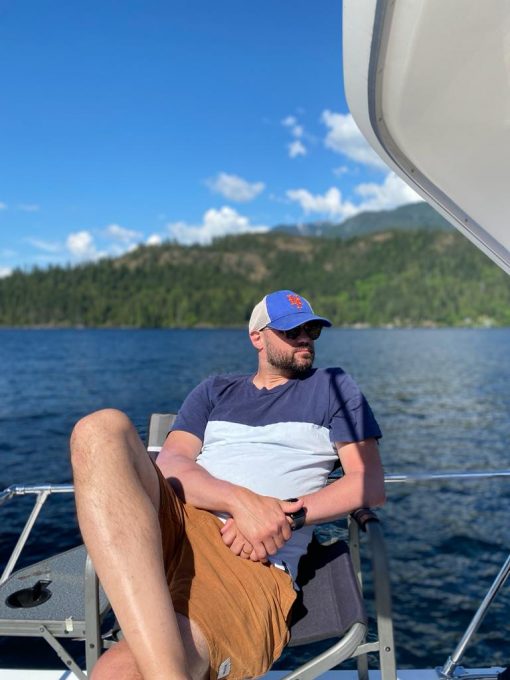 What brought you and Amin Ghaziani together to edit Contexts magazine? Why were you drawn to the editorship and to working together (and with UBC graduate students) to head up a three-year term?
Amin was here at UBC before I arrived, and he was very influential in my choosing to come. He is a supportive colleague and is even close with my family. So, there has always been a respectful work relationship as well as a deep friendship—that's why, I think, Amin knew I had enjoyed editing books in the past and had developed some skill in juggling (without dropping) a lot of tasks at once. So, when Amin asked me if I had any interest in applying to edit the journal, the decision was pretty easy, to be honest. I had published once in Contexts previously, and felt it was one of the most important voices in the discipline and saw opportunity to build on a tradition of excellent editorships. Additionally, having spent 10 years studying youth suicide, the idea that sociologists' work can and should be translated for the sake of making evidence-based change—whether policy-oriented or changing the way people think about an issue or problem—had become increasingly important. I was thrilled to be part of the team selected to take the journal on.
With regard to working with graduate students, I must appeal to a quote about being a mentor, supervisor, and professor that comes from William Sumner: "No other life could have been so well suited to my taste as this." I saw—and see—Contexts as a vehicle for giving students in our department a unique opportunity. Not only are they learning a set of invaluable skills about the discipline and publishing, but they are learning to write for and communicate with the public. It's not easy, but it is a necessary if one wants their work to make change for the good. It has been a pleasure, thus far, being able to help the UBC grad student editors realize their potential and to see them absorb the skills that this editorial team offers.
Do you have a personal favorite aspect of the magazine?
I am a visual person, which means I am drawn to the physical form of the magazine. The photo essays are great, but when the proofs come out, I love seeing how the pictures for every section work together with the words to bring sociology to life in a way that stands out from other journals. I realize the magazine format is a dying holdover from the 20th century, but my sense is holding an issue in your hand and just flipping through the magazine brings you closer to the ideas. Perhaps that sounds too idyllic, but it is the truth! I think Contexts serves the field so well, and I think we should all strive for using it as often as possible in our classes. This is why Amin and I have endeavored to build on previous editorship's efforts to publicize the magazine. We added more social media accounts and have begun using visual media to advertise our feature essays, to draw attention to different sections, and to try and raise awareness of the magazine's powerful blending of radness and rigor!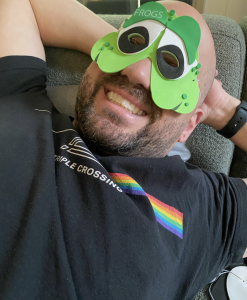 What does the tagline for the magazine, sociology for the public, mean to you?
Sociology is quite literally the science of society. It reaches into every corner of our lives. The problem with any science is that the stylistic conventions of the profession do not always translate their substance into accessible or meaningful knowledge for a broader audience. Contexts strives to accomplish this important task: to draw the public and sociological imaginations into greater alignment. Contexts hopefully challenges our readers' assumptions, gives them a different lens to understand events, issues, and people, and transforms the way they feel, think, and do everyday life. Thus, when I think of public sociology I think of translating or mobilizing the sociological imagination and our unique theoretical and methodological toolkits in the service of changing minds, providing evidence-based ideas for policy and decision-making, and for celebrating the diverse array of things we know. If every issue has an essay that appeals to every reader or potential reader, then we've done our job.