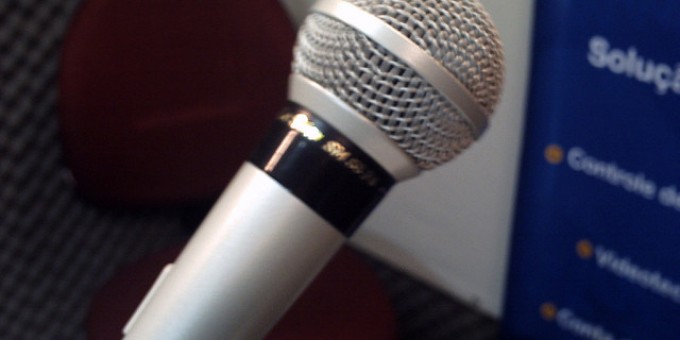 Podcasts for the sociologically inclined
This week is Spring Break for the Grad Team here at Maryland. As always, this means different things to different people – the junior grad students and tenured faculty are more likely to be travelling, while those in the middle are jealous of their free time. But all of us will probably try to shove a little extra living into the week, and maybe a little extra work, too.
Some of us here at Contexts Grad Team are big fans of podcasts; we think they're a good way to fill dead time with a little extra food for thought. They're great for travel – a new podcast can provide hours of listening, perfect for a road trip or long hours stuck in an airport. And here's an advantage over audiobooks that matters for us: they're (usually) free!
Maybe you'll find our short list of favorite podcasts for the sociologically-inclined useful. We wish you a pleasant Spring Break; may your travel be safe and your phone battery fully charged.
Core Curriculum: (serious podcasts for serious thinkers)
Optional "reading"
Concentrations: (a collection of podcasts about issues near and dear to sociological hearts)
Critical Race
Our National Conversations about Conversations About Race – long title, but worth it. This podcast updated regularly in 2015 and took a long hiatus around the holidays that stretched into 2016, but they released another episode last month and we're hoping for more. (Looking for more content on race? Check out PostBourgie.)
Data Analysis
What's the Point – Data nerds, this one might be for you. It's a 538 podcast, with weekly updates about life in the age of big data.  What's the Point highlights the many ways that data inform our lives through our food, our entertainment, our safety and more.
Social Psychology
Hidden Brain and Invisibilia – a pair of new podcasts from NPR that debuted last year and that may not have fully distinguished themselves yet. Hidden Brain bills itself as "a conversation about life's unseen patterns", while Invisibilia is "about the invisible forces that control human behavior"; we don't see much of a difference between those two mandates or, indeed, between the content of the two shows. Of the two, Hidden Brain may have more immediately for sociologists – there's a lot of social psychology in their reporting – but both shows have promise and very high production values. (We found that production values matter to us more than we expected them to, and low production values ruled out things that may have had good content by making them unlistenable. Future podcasters: take note!)
Electives: (a little more loosely connected, but still interesting brainfood for the sociological imagination)
The Historical Imagination
BackStory – There are a lot of ways to be weak on American history; maybe you come from an academic background where it wasn't prized, and maybe you're not American. If your history has some iffy spots, you might find BackStory of interest. Three American historians take a current issue of the day and provide historical context for how we got there. Recent episodes/rebroadcasts include treatments of the American middle class and the history of unemployment. (Bonus: pitched at a more general audience, this is a GREAT podcast for kids, too. File it away for the "Summer Travel" edition.)
Sociology of Pop Culture
Pop Rocket – This is a bit out there, the kind of elective that may get you some sideeye from some advisors, and we'll admit that the connection to sociology is pretty tenuous. Produced by Maximum Fun Network (home of other favorite podcasts, including Judge John Hodgman, where John Hodgman adjudicates listeners' pettiest personal squabbles), Pop Rocket is a weekly discussion of what's happening in pop culture. The sociology connection? One of its four hosts is a sociologist, Oliver Wang. We like seeing sociologists out in the world, translating their expertise into relevance to the discussions people have, and this is a fun one.
Sociology of Religion
On Being – This weekly podcast discusses spirituality broadly, often in social context. Broadly exploring meaning, recent episodes focused on public health and resilience, speech and language, and philosophy and music.
Sociology of the Internet
Reply All calls itself "a show about the internet," but most episodes are about people the parts of their lives that are lived online. Recent episodes include racial diversity in tech hiring and the perils of the online breast milk marketplace.
What did we miss? Please tell us about your favorite sociologically-minded podcasts in the comments below!