culture and journalism: a q&a with jillian anthony
Alisha Kirchoff and Fabio Rojas interview Jillian Anthony, a writer, journalist, and editor based in New York City. She was the chief editor of Time Out New York and has worked for Culture Trip, Conde Nast Traveler, USA Today, Los Angeles Magazine, and numerous other publications. Currently, her newsletter, Cruel Summer Book Club, explores healing and hope in a time of crisis.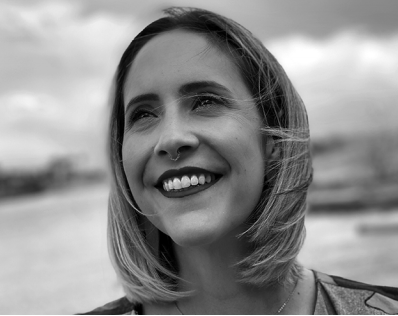 ALISHA KIRCHOFF (AK):
How would you describe yourself as a journalist? How did you become the editor of Time Out New York?
JILLIAN ANTHONY (JA):
I would say very generally that I am a culture journalist. I have written on all sorts of lifestyle topics, culture topics, city topics. I started my career in New York as an intern for investigative journalist Wayne Barrett, he is an absolute legend. Then I worked for CNN money, then Time Out New York for four years, and then I worked for a travel company.
I worked at Time Out for about four years in several different positions. Our editor in chief at the time left—at that time I was section editor and was in charge of the front of the book and the back of the book, and I loved that. I was running seven pages weekly by myself. It was a lot of work and a lot of fun. The whole time at Time Out I had a lot of autonomy, I don't think I will ever have that kind of autonomy ever again. But, when my editor in chief left, I got pulled into a meeting and was very surprised when I was offered the promotion to editor of the magazine; I was only 28 years old so that was huge, a giant moment for me.
It was a very sharp learning curve, as up until that point, I had only ever managed interns or maybe one other person. Then I was suddenly managing 8 people directly and a team of 25 writers, editors, videographers, photographers, and artists, so it was a very sharp learning curve, a very doubtful time for me. I had to pick myself up, learn quickly, learn how to manage people older and more experienced than me.
AK:
Were you in a position to push certain types of subject matter or certain types of innovations within the ecosystem of how the magazine was run or the types of topics and stories that you covered?
JA:
While I was there, I did a whole rebrand. Not just me personally, but I was on the team of folks who did a complete renovation of the brand worldwide and what that would look like. So, I worked with my boss and the art director on those changes. We thought of new standbys, new features, new columns, what people wanted to see. The magazine itself was getting smaller and we wondered about which parts could always stay. Everyone has less time, but now doing print and web you're still a weekly [publication] so it's a lot of work and I was trying to figure out what we can repeat week after week that people want to read that our editors can timely do. That really does matter, it matters when you are on deadline and it matters for work-life balance.
AK:
You entered journalism at a time when journalism was moving online. What did you learn about this world that's under enormous transformation?
JA:
You know, I've got to say I'm very disappointed that I missed the golden era of magazines. I would have LOVED to work at Condé and be flown to Rome to cover fashion week and things like that. I love reading about that time in journalism history. I don't know if you have ever read Cat Marnell's book How To Murder Your Life, but she was working in magazines in New York right before my generation came in, so she got the last of those very special treatments. So, I do think I was part of the generation entering the workforce after the recession.
It was an interesting time because that was the exact time when everyone was turning to digital advertisers for what was going to be our revenue source, which is not really working out for any of us. I went to graduate school where online journalism was part of my curriculum. So, I did learn; I remember learning about Twitter way back in about 2010. I had a Tumblr, I probably had a WordPress. I was of that digital generation for sure but I think I really learned what that meant when coming to Time Out. I joined Time Out in 2014, and it was really behind in terms of being online. We hardly put anything online at that time, until I left after 4 years. we had to learn so much to go online, and you do need your pioneers who help you achieve that.
AK:
You also had a hand in bringing content for diverse LGBT audiences and representing more diverse perspectives. Tell us more about that.
JA:
For me, it is very top of mind for everything I do. When I am in a position to hire, it's at the top of my mind. When I'm editing, it's extremely top of mind. When I am editing, I have found that I am often the only one in a newsroom who would catch something that is insensitive or downright incorrect in something that someone is writing about; I take that very seriously. That's such an important part of being an editor, and that's protecting the people you are editing. You have to trust your editor to take care of you and say to you, "hey, you have to think about what could go wrong with that statement." You have to think about the consequences of what you are writing.
When you are talking about an entire community or something of that nature, you should go to that community or you should take it upon yourself to research that community to understand what the correct way is to say things, what false beliefs are there, so whatever you're talking about—you know damn well what you're saying. I take that responsibility very seriously and try to protect anyone I am editing in the same way I would want to protect myself. And, I do try to always think very actively about who—especially at Time Out New York where I had the power to make decisions—I had to think about who I was reaching out to and which voices I was amplifying. I was also in charge of the LGBT section for a while, so, I definitely thought about things like "how many white guys have we had on our pages this week?"
I have never been specifically a queer issues reporter. (When) I did edit the LGBTQ section, I was mostly amplifying the events relevant to that community and the work that others were doing there. I tried to make sure we weren't including the same events all the time. I tried to make sure that we were representing women and QPOC. When I did have control over things, I tried to make sure that we did not just have the same people all the time. We didn't have the same white fashion person every time, for example. I can't say that I was out there broadcasting issues, I was trying to give a variety of people the space they needed to amplify the issues that they thought were important to amplify.
When you are talking about an entire community or something of that nature, you should go to that community or you should take it upon yourself to research that community to understand what the correct way is to say things, what false beliefs are there, so whatever you're talking about—you know damn well what you're saying.
AK:
When this crisis with COVID-19 is over, what do you think the journalism world will look like on the other side?
JA:
Journalism is going to be smaller, which is just a loss for the world at large. I think it's going to be a lot more freelance, even more so than it already was, because again we have lost these full-time jobs. We have lost offices and companies (and) are not going to want to give people those expensive benefits and things that come along with being a full-time employee, so we are going to see more part-time work.
As you know, that work is such a hustle for the people doing it and not sustainable. Publications are going to close, and they will go away forever. But, the one constant in media that I have come to learn and understand is that it will continue to change every single year, and definitely every 5 years. There is going to be a new revenue model, there is going to be a change in what people want to see, and the direction people think things will be going. TikTok is going crazy on the rise and we will see what this time of changing, and pivoting, and doing new things to get more subscribers and readers will do to the industry when we come out on the other side.
---
Alisha Kirchoff is a PhD candidate in sociology at Indiana University.
Fabio Rojas is professor of sociology at Indiana University and co-editor of Contexts.