Meet Our Department Editors
Viewpoints

Syed Ali studies emigration and assimilation, has done fieldwork in Hyderabad, India, New York City, and Dubai, and is the author of Dubai: Gilded Cage. He has written for Contexts a couple times, and he is excited to work at the most important sociological publication ever. He lives in Bed-Stuy and teaches sociology at Long Island University, Brooklyn. And he's a potter.
In Pictures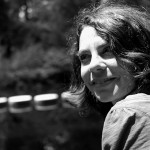 Katie Hyde likes taking pictures but is more inspired by what kids can do with cameras. For over ten years she's been teaching college students, children, and classroom teachers in the Literacy Through Photography program at Duke University's Center for Documentary Studies. She spends part of each year working in Tanzania and, whenever possible, escapes to southern Spain to take dance classes and behold the amazing art of flamenco. A sociologist by training, she teaches Duke undergraduate courses that combine sociology, documentary studies, and photography.
Trends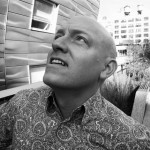 Tom Linneman lives his life actively embracing some trends while doggedly avoiding others. Trends embraced: fusion cuisine, hybrid cars, and logistic regression. Trends avoided: French bulldogs, tattoos, and use of the term "trope." As the editor of the trends section, he enjoys working with authors to bring interesting trends to light, whether they concern public opinion, social change, or research methods. He is the author of Social Statistics: The Basics and Beyond. In the sociology department at The College of William and Mary, he teaches courses on statistics, social change, and sexualities. He lives in Richmond, Virginia.
Pedagogies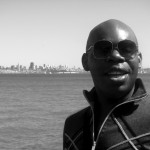 Gary Kinté Perry distinguished himself in his first year of university teaching by having his students write and perform a play featuring classic sociological theorists. This same spirit of creativity and community animates his work on white racism in higher education, pro-feminist masculinity, perceptions of labor market inequality, and urban sociology. He has received recognition from the Seattle mayor's office for his courses on community action research and gentrification in local neighborhoods. His passion for critical pedagogy is also evident in the "domestic study abroad" course he teaches on the aftermath of Hurricane Katrina for his home department at Seattle University. He serves on the board of Washington Educators for Social Justice and is currently working on a book on the erosion of black space in an era of hyper globalization.
Mediations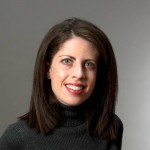 Karen Sternheimer spent a lot of time in front of the TV as a child, leading to her interest in all things media. More recently, she has studied moral panics about kids and media, news constructions of children and adolescents, and celebrity fan magazines. She is the author of four books, most recently the second edition of Connecting Social Problems and Popular Culture: Why Media is Not the Answer, and she is currently working on a book on 20th century moral panics about popular culture, including movies, pinball machines, comic books, and rock and roll. She is the lead author and editor of the Everyday Sociology Blog and a contributor to The Huffington Post. She teaches in the sociology department at the University of Southern California and lives in Los Angeles, where she regularly gets a behind-the-scenes look at the pop culture production machine in action.
Books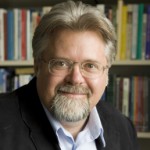 Matt Wray teaches the sociology of race, culture, and health at Temple University, where he also serves as chair of undergraduate studies. The editor of several anthologies, Matt has written a book about the genesis and historical development of stigmatypes surrounding poor rural whites in the U.S. His current book project focuses on suicide and individualism in the American West. Matt is also a longtime participant in Burning Man, a desert arts festival held annually in northwest Nevada. You can read about his experiences there in Cultural Sociology: An Introductory Reader. Prior to entering the strange world of academia, Matt worked variously as a bike messenger, an eco-activist, a cab driver, a bookstore clerk, and a lumberjack—jobs that prepared him not at all for his current profession. He is thrilled to join Contexts and looks forward to editing you at some point.