Parental Parties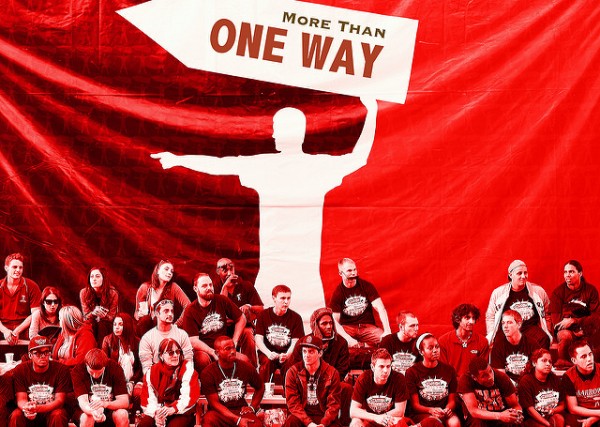 Good news for social change: Most children don't mindlessly follow the political views of their parents. Past research conceptualized children as blank slates who routinely inherited their parents' political beliefs. In a recent American Sociological Review article, however, Christopher Ojeda and Peter Hatemi find otherwise.
Ojeda and Hatemi suggest a two-step process of political party transmission between parents and children: children must accurately perceive their parent's attitudes, and then decide whether to adopt or reject the political party ideology they observe. The authors propose that children are not passive learners, though—children correctly perceive and then adopt parents' political attitudes in less than half of the parent-child relationships they studied.
The authors used two data sets, the 1988 Health and Lifestyles survey and the 2006 and 2008 waves of the National Longitudinal Study of Youth, to draw conclusions across generations. The perception of parental attitudes was the most important predictor in the transmission of political beliefs to children. Not surprisingly, children are more likely to adopt parents' political attitudes if both parents held the same political identity, which likely leads to consistent informational cues. Children are also better able to correctly perceive parental attitudes in households that have political discussions, but this may not necessarily lead to adoption of these views.
These findings have potential implications for the transmission of other social views, such as "passing down" religiosity and other social norms. Children have self-determining agency, and parents may not hold as much responsibility for their children's beliefs as previously thought.