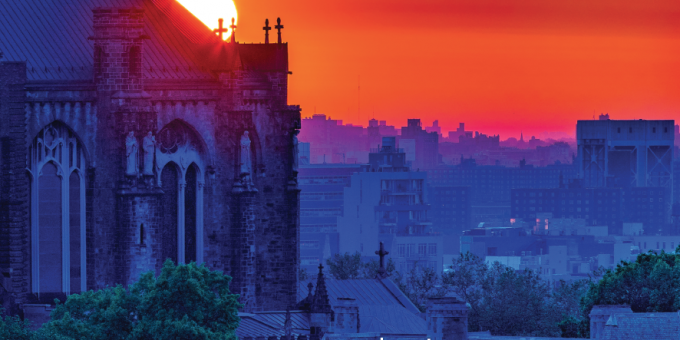 Summer 2017 From the Editors
As we write, millions of Texans are struggling through a hurricane for which we had years of warning. The president took a break from bragging about how great the government's response to the hurricane was (it wasn't) to pardon a racist sheriff who waged a campaign of state-sponsored terror against immigrants. Trump reiterated that transgender personnel are to be kicked out of the military, while Trump's generals renewed the military's commitment to never-ending war in Afghanistan. And that's just one weekend in August.
As fast as this drain sometimes seems to be swirling, the state of our social catastrophe nowadays is often just filed under the title "Weekend Update." But we can do better.
Unsurprisingly, we recommend a sociological reckoning, and we're here help. Sociology includes judgment of, and accounting for, the social moment—our context. Our work is part of that social world, which we aim to improve by understanding, explaining, and engaging. Sociology and sociologists matter, and it's our job to make them matter more.
This magazine is part of how we make sociology current without squandering our comparative advantage in the rush to jump on the news. For example, in this issue, Rory Kramer, Brianna Remster, and Camille Charles provide analysis of millions of New York City police stops, revealing in raw numbers the massive racial disparity in the practices of that powerful institution. That's sociological news you should use, today. On the other hand, Gabriel Rossman provides the first social network analysis of the Iliad—and not a moment too late, because social science takes time! We kid, but in truth it's never too late to reconsider epic poetry or learn how network analysis works.
Between Homeric epic and Black Lives Matter, we have an interview with Carolyn Sufrin about her ethnographic study of medical care for women in jail, a collection of essays on Title IX at XLV, and pieces about elite sushi and rhetoric, the privilege of privies, Muslim punk, couple clothes, and the relationship between housing shortages and birth rates. And that's just one issue of Contexts.

---
Corrections:
In "Desperation and Service in the Bail Industry" (Spring 2017), we misspelled Nicole Gonzalez Van Cleve's surname and misidentified Lisa Servon's book, The Unbanking of America: How the New Middle Class Survives. Contexts regrets the errors.