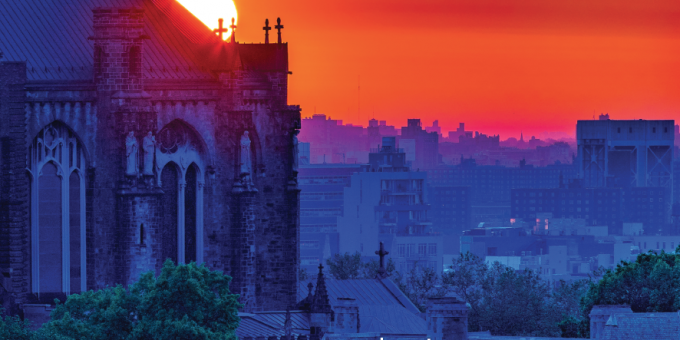 Summer 2017 Table of Contents
Viewpoints
Title IX at XLV Defending takes priority over celebrating this landmark legislation in essays from Shehzad Nadeem, Cheryl Cooky, Ellen J. Staurowsky, Nicole M. LaVoi, and Erin Buzuvis.
Features
Black Lives and Police Tactics Matter
Rory Kramer, Brianna Remster, and Camille Z. Charles
Using NYPD data, three researchers set out to test claims about police interactions made by Black Lives Matter and its detractors. Hint: BLM is right.
Who Would Eat Such a Fish?
Timothy Clark
Examining the rhetorical claims to freshness, authenticity, and artistry in America's elite sushi restaurants reveals commodity-driven ugliness alongside beautiful meals.
The Hidden Privilege in "Potty Politics"
Alexander K. Davis
The purpose, emergence, and accessibility of public restrooms in the U.S. have always involved battles over privacy, cleanliness, segregation, and legislation.
Glory and Gore
Gabriel Rossman
Who's the most important character in the Iliad? That depends. Using the poem, Rossman illustrates how to understand related but conceptually distinct concepts through social network analysis.
In Brief
Parents, Kids, and Health New research from the journals
Q&A
Where Punishment and Pregnancy Meet Megan Comfort speaks with Carolyn Sufrin, author of Jailcare: Finding the Safety Net for Women Behind Bars.
In Pictures
Hope in the Sweatshops of Buenos Aires
Matias Dewey, Katherine Walker, and Sarah Pabst
Dreaming and hustling in La Salada, Latin America's largest low-cost garment marketplace.
Books
Socializing Economy Michael Lounsbury on Society and Economy: Framework and Principles.
Culture
Girls Rock the Stage and Smash the Patriarchy Trisha Crawshaw on a rock camp helping equip kids to resist gender norms, acknowledge privilege, and confront racism.
Muslim Punk in an Alt-Right Era Amy McDowell on a subgenre of punk that isn't fighting for the right to party or partying for the right to fight, but making music to fight the right (wing, that is).
Couple Clothes Caroline Mniszak, Carrie Yodanis, and Sean Lauer on a Korean coordinating trend and a cross-cultural desire to express interdependence.
Trends
A 200-Year Weight Debate Amanda M. Czerniawski charts two centuries of height and weight's actuarial ideals.
Be a Good Neighbor! Mind (Y)Our Business Emily Walton on neighborhood norms and whose business is our business.
Teaching & Learning
The Closet Amin Ghaziani on measuring people who don't want to be measured.
Changing the World, One Website at a Time Mark Rank on a project to help everyday Americans see their risk of poverty.
Back Page
Gimme Shelter Stacy Torres on an overlooked variable in birth rates: housing shortages.