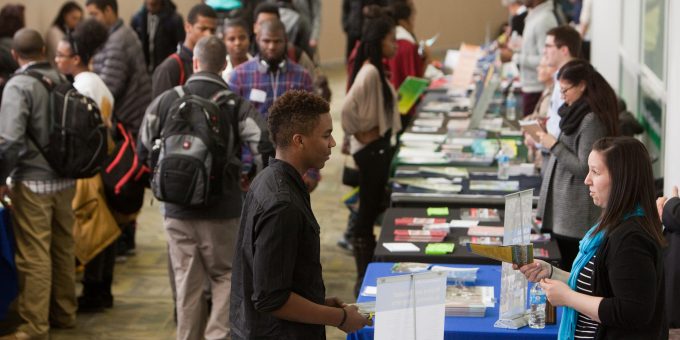 University of Phoenix vs. University of Unicorns
The number of for-profit higher education institutions increased by 300% between 2000 and 2010, but there's little data about how their graduates fare in the labor market. Complicating the question, for-profit institutions cater to those pursuing "sub-baccalaureate" degrees, such as an associate's degree or technical credentials. Thus, in the Sociology of Education, Nicole Deterding and David Pedulla examine whether it is the type of degree or the institution from which it was earned that matters most to employers.
Deterding and Pedulla fielded an audit study in Boston, New York City, and Los Angeles, testing how employers treat job candidates with different degree types. The resumes submitted for open clerical and administrative positions differed based on fictitious applicants having a high school diploma or an associate's degree from one of three institution types: a local non-profit community college, a local for-profit institution, or a fictitious institution.
At the lower end of the labor market, holding an associate's degree only offered a slight benefit over a high school diploma. More significantly, employers apparently did not differentiate from which institution the associate's degree was issued. In fact, the fake school's associate's degree had a higher rate of callback than the for-profit school's degree. These results run counter to both human capital and signaling theories, suggesting that hiring managers do not use the perceived quality of an educational institution in their decisions.