Working through Cultural Trauma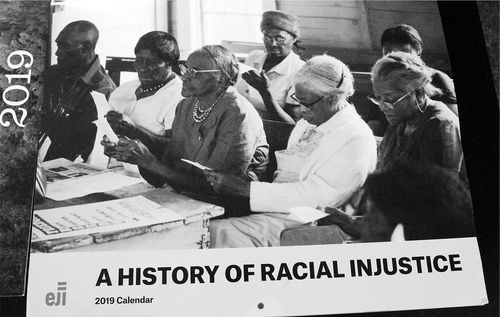 Simko describes acting out and working through as two approaches used by museums and memorial sites to construct and represent cultural trauma. Acting out is the compulsion to repeat or relive an event, while working through is an approach that situates past suffering within a narrative structure, distinguishing past and present without forgetting trauma's enduring impact. Simko uses observational as well as archival data on three sites in the United States that commemorate victims of terrorist violence: Oklahoma City National Memorial and Museum, the 9/11 National Memorial and Museum in New York City, and the National Memorial for Peace and Justice and its companion Legacy Museum (sponsored by the Equal Justice Initiative, EJI) in Alabama.
Simko finds that the perceived relevance of the past and its boundedness to the victims and perpetrators' racial identity helps account for differences in commemoration. The memorials and museums for Oklahoma City and 9/11 offer examples of acting out. These events are relatively recent and still shape contemporary political agendas. Thus, these museums portray events as singular, unprecedented, and incomparable, failing to explain why the events took place.
Contrastingly, EJI provides an example of working through. This site portrays both White and Black Americans as burdened by the past, albeit in different ways and in varying degrees. It provides parallels between lynching in the U.S. South to other racial and ethnic suffering. Memorial sites provide a venue to honor, interpret, and represent cultural traumas; they also influence or block visions for the future. In a nation where racial terror is very much an object of the present, we should imagine and construct a future that leaves behind the horrors we desire to be kept in the past.