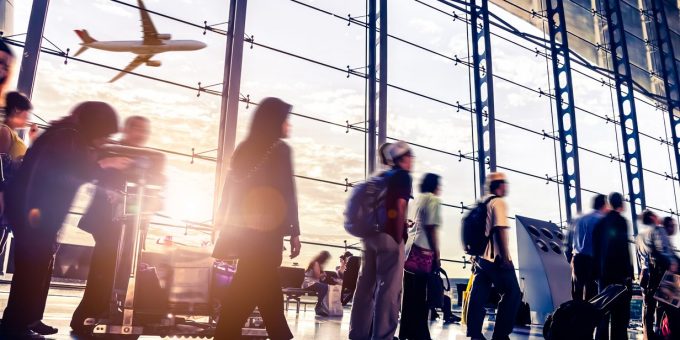 Airport Sociology
I returned to the United States from Thailand having just completed my seventh term leading Hands on Thailand (HoT), a study-abroad/service-learning sociology program I created back in 2014. Transiting through Munich in the liminal space of the airport, I enjoyed a delicious roasted vegetable sandwich.
For some reason, there was a security check station in the airport to get to my gate. Strange, I thought, because I was already in the airport and had already gone through security — emptying my pockets, taking out my iPad, and whatever other little hassles they insisted on. Instead of a physical check, though, this was a social check. And as it turned out, a sociological one.
Standing behind her podium, the German agent started with some standard questions — where I came from, what I was doing in Thailand, whether I knew people there — and then asked me what I did for work. After telling her I taught sociology, she immediately asked who my favorite sociological writer was. A wave of shock washed over me. Surprised by the question and nervous because of the situation, I took the safe route — I thought Marx too risky; Bourdieu too complex, and French; DuBois not well known enough; Arlie Hochschild too difficult to pronounce and spell; so many possibilities! — and simply said, "C. Wright Mills." Without missing a beat, she scoffed "Mills?" somewhat dismissively, then posed a challenge: "What about Durkheim?"
I couldn't believe she played the Durkheim card! I told her that while Durkheim said some interesting things — my mind silently raced to his insights on suicide and concepts as social things — he wasn't as exciting as Mills. "That's true," she acknowledged matter-of-factly, adding "have a good flight."
---
Dan Brook is mostly retired from the Department of Sociology and Interdisciplinary Social Sciences at San Jose State University. His most recent book is Harboring Happiness: 101 Ways To Be Happy.