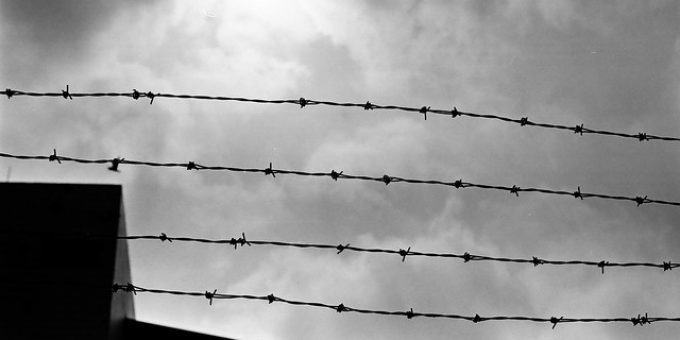 Are Social Scientists Next to be Imprisoned and Tortured? A call to unite and oppose the criminalization of social science
Over the past several weeks, there have been a number of troubling events striking fear among many of us in the social sciences who study and report on politics, economics, and law in the U.S. and globally. New extradition and secrecy laws are now opening up the door to social scientists being charged as criminals in our countries and extradited to others for doing the work that we engage in every day. For us as social scientists, it is common to use primary source materials, rely on interviews, participant observations, and other qualitative methods, but recent criminal prosecutions and laws are now criminalizing the material we use; even data that has been  received directly from government sources. Data that is vetted and approved today may now even prove to be the source of danger if found in our work tomorrow. Government promises, international law, and professional codes may no longer offer protection and we need to stand up together to oppose this trend.
In the past several weeks, we have seen a number of interconnected but seemingly unrelated events:
On December 1, 2018, the U.S.filed an extradition request in Canada for a Chinese business woman, Meng Wanzhou, who is now in custody there on charges that do not appear to experts to have any legitimate basis in either U.S. or international law.
Soon after this, on May 16, the Chinese government jailed two Canadians in China, on charges of allegedly stealing and offering state secrets, believed to be in retaliation. International observers say these charges are also without any basis.
This was followed one week later, on May 23, by another U.S. Justice Department indictment and extradition request—this time calling for the extradition of an Australian citizen from Great Britain, who has allegedly sought, obtained and distributed information; activities that are, of course, at the core of what social scientists do.
The charge, like the claims against the Canadians in China, is based on the determination by government officials that the information is "secret." However, there appears to be no determination as to whether the information may actually be public information that officials have "classified," which could be a governmental violation of both public information laws and international laws.
In making this determination on what it seeks to censor and criminalize, the U.S. government is using what is called the Espionage and Censorship Act (18 U.S.C. Chapter 37 §793) which is little different from the Chinese law on state secrets.
Meanwhile, in a parallel development, the power of U.S. prosecutors through the institution of the grand jury is also expanding. U.S. military veteran is currently being detained for refusing to generate (in her view, to unlawfully falsify) information that the U.S. government wishes to use to criminalize the indicted Australian (overriding what was once a protected First Amendment Constitutional right as well as a Biblical commandment not to bear false witness).
Following the two U.S. extradition cases, the government of Hong Kong announced in June, intentions to sign a new extradition law with China in what appears to be an attempt by the Chinese government to extend its own power of extradition to match the expanding power of U.S.extradition. In practice, this could be used to bring individuals in Hong Kong to mainland China for trials on criminal offenses that the Chinese government would itself define.
The result has been a massive outpouring of opposition in Hong Kong, with up to two million demonstrators—or some 20% of the citizenry participating in opposition. Many citizens in Hong Kong fear that a new extradition law would allow China to criminalize all dissent in Hong Kong, including all scholarly research and publication of which it disapproved.
There has been little attempt to link all of these events in international media. They are generally described as isolated actions by the Chinese government against the Hong Kong dissidents, or by the U.S. President, or by a small number of actors in the U.S. government against demonized foreigners through "limited" intrusions on the U.S. Constitutionally sacrosanct First Amendment rights of press freedom.
In general, these events are treated as isolated, with the focus on the specific individuals and organizations that are being criminalized. The targets thus far include the international news and research information site, Wikileaks, U.S. military veteran turned whistleblower Chelsea Manning, the Australian researcher, publisher, and social critic, Julian Assange, and the peoples of Hong Kong.
What we are seeing is an attempt by major governments of the world—the United States, China, Canada, and the United Kingdom—as well as third countries working with them, to criminalize public information by labeling it "secret." These countries are also seeking to extend the prosecutorial reach of governmental elites beyond national borders.
Some of what is being criminalized in these cases is the very information that colleagues in our profession regularly use in research and analysis. Nearly every social scientist who studies any political, social, or economic phenomena of our time knows that all information has the potential to be considered sensitive or secret.
In our work as social scientists, we expose what is often considered "taboo," "unjust," or "corrupt" and point out "contradictions," presenting voices that have been silenced, challenging dogmas and myths. This type of information is exactly what is often labeled as "secret." Therefore, these laws criminalize our professional work and put us in danger.
These recent cases, though they are not yet criminalizing social scientists, are setting the precedent for making us, our students, and our social science community subject to jail and torture at the whim of governments based on our professional work.
With this letter, I am asking the leadership of the American Sociological Association and you, colleagues, to join with me in making a statement expressing our alarm at and seeking to curtail:
the spread of these extradition requests,
the spread of criminalization of reporting under government "espionage and censorship" determinations of what is "secret," and
other extensions of state power without citizen oversight that pose immediate threats not only in individual cases but to our colleagues, students, and our profession as social scientists.
---
David Lempert is a visiting scholar at Humboldt University of Berlin's Institute for Asian and African Studies, social scientist, and California attorney. He was one of the first American social scientists to conduct research in the urban Soviet Union and in Vietnam.