Cross University Collaboration for STEM Education and Social Justice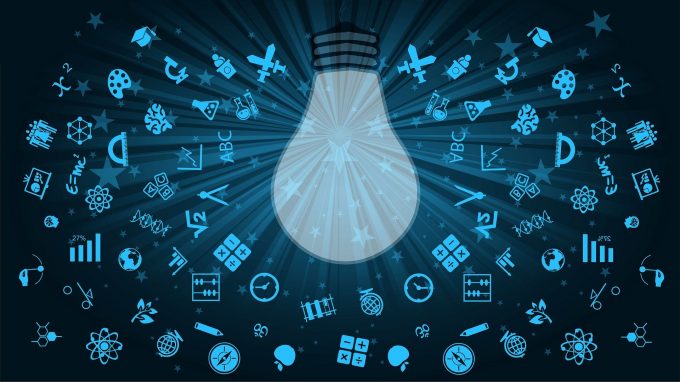 Archbishop Desmond Tutu once said, "My humanity is bound up in yours, for we can only be human together." These words capture our story for the last few years – five people transformed by the experience of working together for justice and equity in higher education.  And now, reflecting on the discrete interactions that characterized our relationships and work. The cumulative decisions, the necessary and healthy conflict, and conversations that we chalk up as our journey.
All of us met through a group of Center for the Integration of Research Teaching and Learning (CIRTL) institutions which was awarded a prestigious National Science Foundation (NSF), Alliances for Graduate Education and the Professoriate (AGEP) grant in 2016. For the first time, an alliance, premised on the Networked Improvement Community (NIC) model, would be used for increasing the number of historically underrepresented populations in the Science, Technology, Engineering and Mathematics (STEM) professoriate. 
A NIC is more than a community of practice, it's a framework for safely investing in each other's successes and challenges. The Carnegie Foundation's definition was a good starting point: a shared goal, an understanding of the problem, and collective innovation through its diverse membership. 
In the planning phase, there were discussions about the background literature, the varied institutional contexts, and identifying the most important drivers and critical levers for maximum impact. There were on-site yearly meetings, the construction of common survey instruments, and the typical work of setting up a small organization.  Institutional representatives came and went over time – each person leaving their own mark on the process – from the interventions they tried at their institutions, to personal and professional challenges and growth.  
Once the NIC assembled, we learned that each of our campuses had diverse campus cultures and social/financial capital. We have public, private, Predominantly White Institutions (PWIs), Minority-Serving Institutions (MSIs) and an Historically Black College and University (HBCU). Some of us had or have robust Diversity Equity and Inclusion (DEI) and graduate school staffing/units with broad impact while others do not. Institutional staff positionality runs the gamut – from departmental faculty and CIRTL administrators, to staff in administrative offices and formal DEI diaconate.
From its inception, the environment in the NIC was one punctuated by active listening, empathy, and support in the form of further conversation/advice/mentoring, and resource sharing – skills and traits acquired through decades of working in academe – proved invaluable in this context. Thanks to our inter-group cohesion, built on common goals, we saw the virtues of oneness, and the folly of insular thinking that can derail success.  
Our colleagues shared insights and personal testimonies, and those became a mirror that reflected our biases and deficiencies.  Sometimes, it was scary – especially in the confines of an academic exercise – because, when identity and core practices are threatened, fear and resistance can arise. 
During our fortnightly meetings, ideas were discussed that birthed innovative campus interventions. Each institution benefited from those conversations – either a seed was planted, or an idea refined. This mutual exchange and collective thinking exemplify a hallmark of collaboration – the reward of giving and receiving feedback to find solutions to advance a common goal.
We also put an emphasis on reflection – both as individuals and as a NIC. The gift of this kind of contemplation marks the end to a singular identity. Initially, we operated within the confines of a Carnegie defined NIC. However, the diverse composition and different organizational context of our group, led to the evolution of a NIC that incorporated some of the basic tenets of the Carnegie NIC, but functioned within an evolving and adapting framework, giving birth to the AGEP NIC.
A major challenge posed by the AGEP NIC has been redefining the metrics of a NIC's success.  An emerging consensus of the group was that peer reviewed publications should not be a major or sole indicator of success of a project of this nature, but rather, metrics such as – campus and social impact, mobilization, collective capacity, investment in a common goal, and the ability to work collaboratively were more useful metrics to demonstrate achievement and progress. 
Based on these redefined metrics, we recognize the AGEP NIC as a success. First and foremost, each institution and its participants have tangible evidence of advancing AGEP's cause. Howard University's Graduate School has institutionalized a sustainable and successful mentorship program as well as a doctoral professional development series to increase bias literacy and improve campus climate. The University of Maryland created a grassroots campus-wide Inclusive Graduate Education Faculty Working Group – which, in the last two years, changed the online graduate admissions application, and introduced equitable and holistic review practices to faculty, graduate students and postdocs. The University of Texas at Arlington created and institutionalized Inclusive Teaching workshops for new faculty hires, and started to have substantive conversations about programming and support for doctoral students. The University at Buffalo developed new partnerships using AGEP NIC tenants to maximize energy and outcomes around shared goals, catalyzing, for example, the formation and mentoring of a Graduate Students of Color Association, and galvanizing the Diversity and Inclusion Committee in a science department.
Additionally, the NIC operates as an incubator where ideas on how to achieve best practices in equity, inclusion and social justice can be developed, implemented and evaluated. It is a dynamic and transformative space where each person can contribute knowing that (a) everyone benefits (local context permitting) and that (b) these ideas belong to the collective. This "all for one, one for all" ethos enables us to better understand what works, under what conditions, and what obstacles exist – necessary prerequisites for informed action. 
Challenges and Suggestions
As with any small organization, we've had our share of growing pains. Intellectual prowess is not enough to create a collapsible and productive organization/program of this scope in five years. It's very important to think about what is needed to create a cohesive unit that advances equity and inclusion, delivers resources to others with a sense of urgency, and engages institutional leadership and the public along the way. 
Foremost, you need a team that hits the ground running. First, any project needs stakeholders at all levels – from university leadership to the department level. This ensures the requisite commitment to sustainability and resources – human, financial and cultural. In addition to faculty, there needs to be a team of people who have the necessary expertise to contribute to all areas of the project's life – organizational/program development, project management, diversity, equitable data collection/evaluation/reporting, an authority on institutional research (IR), communications, social impact and higher ed administration. 
These types of projects have a lot of moving parts – investment by everyone is elemental to its success, and success relies heavily on inclusion. If diverse institutions (and their representatives) are not involved from day one, they will never own a project. Intentional or unintentional exclusion leads to disparity (hierarchy) and traditional lines of dominance (individual/institutional) become the fallback and unconscious operational structure. 
Even in a perfect world, getting volunteers to manage project tasks is an on-going challenge and a source of mutual frustration. Data collection and analysis, developing a digital footprint, scheduling, moderating and documenting meetings require skill sets that a project manager may not possess and can't be held responsible for. Success in managing a collaborative project of this nature, obviously rests upon the ability to elicit broad participation of persons with diverse talents and an enduring commitment to the goals of the project. 
Compensation is an obvious but an elusive vehicle. Promoting engagement as a form of professional development and career advancement, on the other hand, can serve as powerful incentives to garner the necessary and voluntary participation. For example, AGEP NIC faculty might be motivated by the prospect of publications and collaboration where administrators value networking, and an opportunity to innovate and build skills/capacity.  Although the recruitment of committed and knowledgeable team members is paramount, retention of these colleagues is also critical. To help stem attrition, effective onboarding practices must be put in place, since this will not only aid in the retention process but will reduce time to productivity. An effective onboarding practice entails full transparency. It is helpful to have formal and equitable mechanisms for information sharing – from the project's general budget to phone calls with the granting agency. Full disclosure will create a culture where everyone feels important, equal and valued. 
Our NIC also includes diverse institutions, with marked disparity in resources and financial prowess, which like other organizations, resulted in dominant and secondary voices/institutions. To obviate this hierarchy, one must adhere to the basic tenant of the grant of inclusion and equity at the inception. Innovation, efficiency, collaboration and transformation are sacrificed when all voices are not heard and valued despite the source. Case and point: It is well documented that HBCUs lead the way in producing Black Undergraduates who enter and succeed in STEM doctoral programs, yet these institutions are often relegated to subordinate roles, and their presence at the table when discussing graduate education is often seen as tokenism rather than valued representation.
We also struggled with leadership and membership. How can we structure our group differently from traditional collaborative projects? Is there a different paradigm, and what would that look like? We concluded that the single Principal Investigator (PI) or PI group model didn't work for us – no one wanted to see smaller affinity groups, dominance, backroom conversations/alliances, a lack of transparency, posturing, and equivocation. There is "safety" and "comfort" (for some) in known structures even if they're broken. Eventually, the AGEP NIC moved to a collaborative leadership model adopting a more sociocratic decision-making process. We did see the emergence of new voices/energies investing in the process – a key indicator that our strategy for inclusivity was working.
A project of this nature should engender social impact. To this end, we need to communicate, engage and provide access to various constituencies – practitioners, the public, graduate students, postdocs, faculty, junior faculty, institutional leadership and beyond. We, for example, didn't realize the extent to which faculty impacted departmental, lab group and third space climates. As well, they often make decisions about a student's ability to participate in professional development or networking activities. To manage the relationship with all of these stakeholders requires a strategy and resources (full disclosure, we had neither).  
Data collection also posed a monumental challenge for our NIC.  At the beginning of the project, we opted to use a common survey instrument for the nine institutions that constituted our AGEP NIC.  Initially, this idea and its implementation were met with exuberance, the clean-up and publication of the data became burdensome even with multiple researchers working on the analysis. The project could have used a data expert and someone in institutional research (IR) who regularly creates, delivers and benchmarks university-wide assessments. 
We could have also thought more about technology.  Relying on institutional services is a different experience than a self-service model. Information travels quickly these days, and without immediate access to a website, social media, data visualization software, or project management tool, effective and vital communication efforts may be stymied.
Even now, all of the above challenges help us to interrogate the AGEP NIC model, and what is required to incubate and accelerate transformation in equity, diversity and inclusion.  In retrospect, we should have been more cognizant that (a) a model that was successful in one context may not be readily adaptable to another and (b) the scope/timeline of the project did not match the actual effort, resources and time to build a functioning innovation hub. However, the gains and lessons learned are enough to warrant an AGEP NIC 2.0.  Foundations have been built to now create, implement, assess, inventory and train others to replicate scalable and impactful interventions in our institutions and beyond.
For the five of us, the AGEP NIC 1.0 also provided an unprecedented and unparalleled opportunity both personally and professionally. We crossed paths with remarkable people doing difficult work with little or no resources, had dialogues with people who offered their expertise simply because they cared as much about our institutions as theirs, and forged friendships that will most likely last beyond the life of this Project. 
As one colleague of color remarked, "How gracefully we dance when we are able to step outside the confines of the standard academic power structure and embrace the AGEP NIC. It is a safer and more inclusive environment that I regularly look forward to – and I do think that this kind of support has influenced my ability to build more inclusive micro-environments within my institution, and more effectively support doctoral students of color."
---
This material is based upon work supported by the National Science Foundation under Grant Nos. 1647119, 1646977, 1647021, 1647181.  Any opinions, findings, and conclusions or recommendations expressed in this material are those of the author(s) and do not necessarily reflect the views of the National Science Foundation or the institutions in the CIRTL AGEP project. The authors also recognize the steadfast support of their colleagues in the AGEP NIC.
---
For equity and inclusion, authors are listed in alphabetical order.