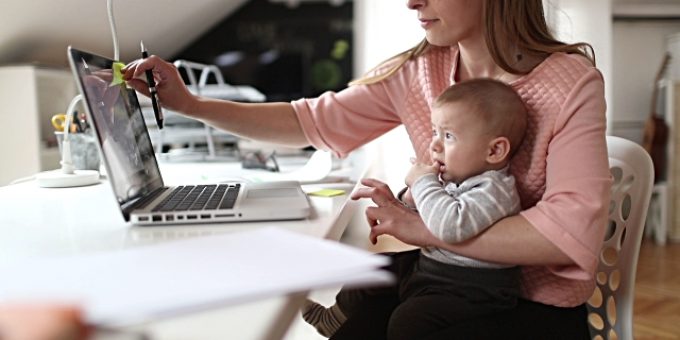 Home-Working's Covid Comeback
Working from home was on a long, downward slide until the 1980s, when sectoral shifts and information technologies triggered a reversal. For a couple of decades, the rise in homeworkers was slow and steady, picking up steam in the new Millennium. Then, as readers will see in my trends piece in the February 2023 issue of Contexts, came the Covid-19 pandemic.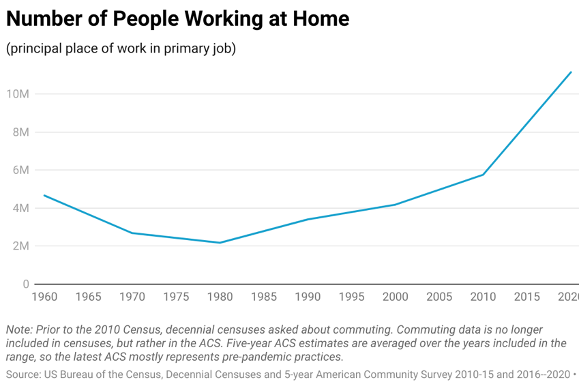 Homeworking has stabilized below-peak since the early 2022 Omicron surge, though it remains far above pre-pandemic levels. Five or more days a week, about half of homeworkers labor where they live, while others have shifted toward a hybrid model: some days, they work at home, others, away from home. As of July 2022, around 70 million American workers worked from home at least one day a week.
The Census Bureau's biweekly Household Pulse Surveys enabled tracking of telework and homeworking over the course of the pandemic. The data provides a sociological profile of today's remote workers. Adding to inequality in U.S. working conditions, highly educated, white-collar professionals are most likely to work from home, and, as in the past, homeworkers are more likely to be self-employed (a fact missed in surveys of wage and salary workers alone).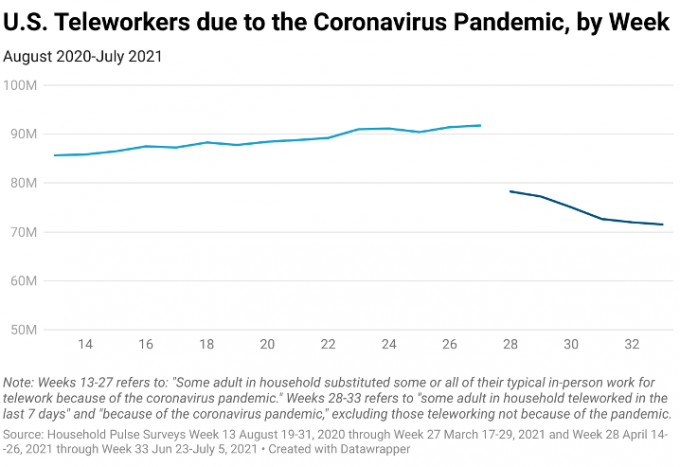 Intriguing patterns in this data link gender, sexuality, and homeworking. When asked about "sexual orientation," 39% of LGBT respondents had teleworked at least one day in the last week, versus 30% of straight respondents. Women have historically worked at home more than men have, but the spread of coronavirus added more male homeworkers. This did not, however, mean the evolution and institutionalization of more egalitarian patterns of caregiving and parenting in heterosexual relationships. After an early trend in which both homeworking fathers and mothers added hours of domestic work to their days, traditional gender roles are reasserting themselves. Researchers with the American Time Use Survey report that, during the pandemic, homeworking parents saved time on commuting and grooming, but mothers especially faced tradeoffs in which their extra hours of childcare and housework could displace their paid work hours. When both parents worked from home, mothers and fathers maintained their paid hours and spent more time on childcare.
As the pandemic subsides, many firms are calling employees back to the workplace. Yet polls show a majority of workers would prefer to labor remotely all or part of the week. Not all jobs can be performed off-site, but faced with worker shortages and the cost of office space, some employers are offering hybrid telework. The trend in homeworking appears to be leveling off at a new, higher rate, indicating that homeworking—at least for part of the work week—is making a real comeback.
---
Hilary Silver is in the sociology department at George Washington University. She has studied paid home work since the 1990s.