Pandemic Intensified Motherhood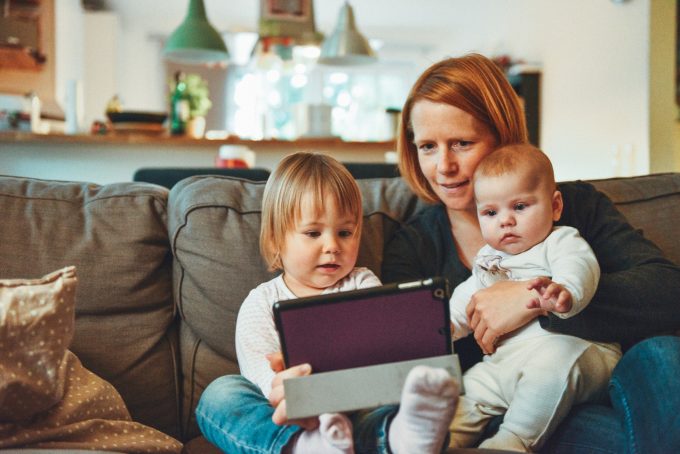 I feel responsible for my son's well-being –  his happiness, his health, his socialization and now his schooling. I am not a teacher and I didn't sign up for this, but it's always mothers that have been carrying the  load. That's why we are in this position today. Society just expects mothers to pick up the pieces.
Ann, a 35 year old mother from Virginia, is well versed in a type of parenting termed  intensive mothering – an ideology defined by Sharon Hays as "child-centered, expert-guided, emotionally absorbing, labor-intensive and financially-expensive". From nursing on demand, to seemingly endless playing and food preparation as well as child-centered social outings and expensive enrichment classes, Ann has consistently put her son's needs before her own. She is, in her own words, "sacrificing for the well-being of my son". 
The model of intensive mothering places the child's need above all else while placing the onus on mothers to meet those needs –  even if it's at great expense to themselves.  While the rest of society heralds the pursuit of self-interest, mothers have been the exception to this trope. Mothers, according to Hays' theory, should pursue first and foremost the wellbeing of her child.  
During the pandemic this might mean a tradeoff between sleep and work so mothers can continue working and assisting their children with remote learning. For many mothers it has meant leaving their jobs and careers all together even if this forfeiture translates into both a loss of income and of self-fulfillment.
While this ideology was once seen as largely middle class and white, over the years it has gained greater acceptance as the morally correct way to mother in American society.  More than 25 years after Hays identified  intensive mothering, the gendered model has taken root across diverse social class and racial groups. Some studies suggest that intensive mothering is not universally practiced across all racial and social class groups. For example, Dow's study of Black middle-class mothers shows Black mothers are less likely to engage in hegemonic mothering ideologies and instead practice integrated mothering, an ideology which assumes that mothers are 1) economically self-reliant; 2) do not experience working outside the home as conflicting with motherhood; and 3) rely on community and kin to aid in the care of children. Yet, integrated mothering is not necessarily in  conflict with tenets of intensive mothering, particularly the centrality of children in decision making and family life. 
During the pandemic the expectations on mothers and mothering have increased exponentially. Pre-pandemic, Ann's career as a social worker already allowed for enough flexibility to be at countless school events, sports games and PTA meetings. But she relied on the hours her son was in school to work outside the home, run errands or schedule appointments and brief social outings. The lack of in-school care has made keeping up with any non-child centered activities nearly impossible. While imperfect, the state funded educational institution had provided support for Ann's duties as a working mother. 
The extreme demands placed on mothers today stem in large part from the existing ideology of intensive mothering. For decades mothers have been putting their children's needs before their own – and the pandemic has taken this form of self-sacrifice even further. Mary, a single mother living in Baltimore, echoed many of Ann's experiences:
We have been socialized to put ourselves before our children and this is why we are in the situation we are in. Society expects that mothers will just pick up the pieces and we do, because that's what we have always done. When the pandemic hit and schools closed it was mothers that took the extra work of playing with their children, entertaining them, taking them on walks, and educating them. Otherwise they are on their devices 24 hours a day. Kids can't do remote school without us, we need to sit with them to log them on, make sure they have their cameras on, pay attention. It's exhausting, but we have been primed to take on this role.
How did we get here?
Mothers are socialized into this ideology through social media, moms' groups, parenting magazines, child care books manuals, child-rearing classes and even doctors and hospitals. However, the exacerbation of the intensive mothering crisis is primarily a result of the lack of institutional support for child rearing. The absence of universal parental leave, high cost of childcare as well as growing inequality all contribute to increased demands on mothers to provide care and education for their children. As parents witness the declining possibilities of social class reproduction or upward mobility, mothers take on the additional emotional, mental and physical labor of trying to ensure their child's happiness and future. While it is important to note that fathers are increasing participants in children's lives, intensive mothering is a gendered model where the responsibility of nurturance and child rearing continues to be placed on mothers due to a number of factors including current economic neo-liberal policies, cultural attitudes and traditional gender norms.
In September of 2020, I began interviewing mothers about their experiences during the pandemic. As of April 2021, 73 mothers have participated in this study. While the mothers in the study vary in age, race and ethnicity, socioeconomic group and marital status – the largest group in the sample is comprised of white mothers (45%). Ten percent of the mothers in the study identify as Asian, 12% as Black, 10% as Latina, 4% as mixed race/ethnicity, and 3% as other.  Mothers across all groups expressed pressure to put their children's need before their own, particularly during the pandemic. When mothers were no longer able to rely on paid caregivers and/or kin and community members for childcare, they took  on  the bulk of the childcare and in the process all mothers adopted some practices associated with intensive mothering.
Like Ann and Mary, many of these mothers already engaged in some variation on intensive mothering. Many have let their careers take a backseat to their child-rearing and almost all reported little to no personal time to attend to their own physical, mental and social well-being. Yet none of these mothers expressed surprise at the lack of support for working families – though many offered solutions such as  government provided payment to mothers are caring for their children, extended paid leave for working parents, or the creation of alternative school spaces to temporary house schools. 
I am so angry I could scream, actually I do scream and sob and drink. But no one cares. I never feel heard because it's as if  the world thinks, well mom – this is actually your job. But I already have a job I want to scream back. This was not the deal. But in the eyes of society- this is the deal. Mothers are fully responsible for every aspect of their child's life. So sure I have anger – but outrage?  That needs to come from society and it's just not there.  (Beatrice, 37 year old mother of three).
Where do we go from here?
The experience of these 73 mothers points to an untenable socialization of contemporary motherhood as unforgiving and all-encompassing. One of the effects of the pandemic is that mothers have become more aware of their status and the demands placed on them. These unmeetable expectations are the result of increasing failures of social infrastructures and unequal gendered systems. Mothers are calling for both better child care support and ampler attention to social and emotional support at school while making increased demands on their partners to share in household duties. What remains to be seen is if the individual voices of mothers can join together to demand real change within and beyond the household or if mothers will continue to clean up the messes brought on by an entrenched patriarchal ideology.
---
Laura Limonic is an Associate Professor of Sociology at SUNY Old Westbury.