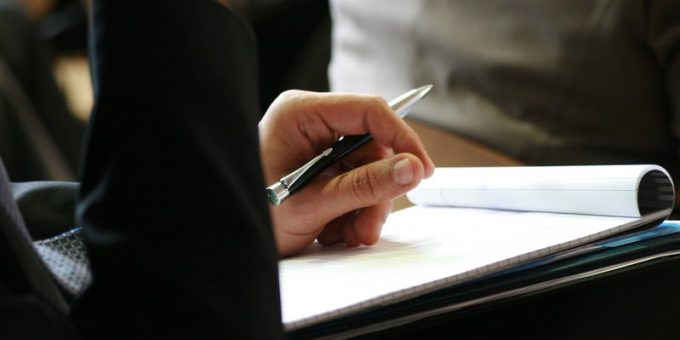 Radical Theatre at The New College
In March 2023, two visiting professors at the embattled New College of Florida published a scathing critique of what they described as a "hostile takeover" of their institution: "What the DeSantis administration is trying to do, in brief, is force a conservative Christian model of education onto our public college, attempting to choke out hard-won academic freedom." The essay went on to describe Christopher Rufo, the newly appointed trustee of the college, as "demeaning and rude" and "unsuited to working in higher education."
On May 12, professor Erik Wallenberg, one of the authors of the essay, was informed that the college had declined the option to renew his contract. This decision was covered by media with the strong suggestion that the professor's critical remarks played into the decision against retaining him. PEN America described it as "an affront to academic freedom." The Foundation for Individual Rights and Expression (FIRE), a non-partisan free speech advocacy organization, issued a statement demanding that the New College of Florida take "immediate steps to meet their legal obligations to respect faculty's expressive rights." A number of heterodox academics endorsed this statement on social media.
As we know, a mere correlation between two events does not mean one caused the other. The causal interpretation favored by FIRE, PEN, and many others was bolstered by the public comments made by trustee Rufo. On June 6, Mr. Rufo published a Twitter post in which he let his followers know about the decision: "New College will no longer be a jobs program for middling left-wing intellectuals."
It is entirely fair to ask if professor Wallenberg's critical essay played a role in the administration's refusal to reappoint him. However, I find this interpretation naïve, as it ignores the social context in which the relevant behavior took place. In sociology, the term
hermeneutics
refers to the interpretation of human behavior through the analysis of its meaning. (Max Weber, the classic German sociologist, refers to this methodological approach as
verstehen
, "to understand"). Taking the perspective of the people whose behavior you are trying to understand is a key tenet of the hermeneutic method. So, let's apply it here.
Imagine you are a visiting professor whose term is about to expire (as clearly was the case with Mr. Wallenberg). Under what conditions would you write an essay that attacks the integrity and qualifications of the people who decide on the renewal of your contract? Quite obviously, this is not the way to increase your chances of reappointment.
Of course, it is possible the two visiting professors were extraordinarily brave and therefore willing to risk their employment for the sake of academic freedom. Another and, in my view, more plausible explanation is this: As term-limited instructors of radical persuasion, they had good reasons to assume their days were numbered.
Professor Wallenberg's academic background is consistent with that of an activist scholar. His focal interests include environmental racism and radical theatre. Dr. Debarati Biswas, the other author of the essay, is a student of queer theory and radical Black feminism, who previously served on the New College's Center for LGBTQ Studies. As such, their scholarly orientations fit the description of "grievance studies," a term introduced in the context of the 2018 hoax that sought to demonstrate the pervasiveness of political bias and lack rigor within gender, queer, and other cultural studies. Reducing the footprint of these kinds of disciplines within the college was a defining purpose of the administrative restructuring.
Under these circumstances, writing an essay condemning DeSantis and Rufo is not particularly risky or brave. If your termination is imminent, you have little to lose by speaking up. A highly strategic individual might even turn this predicament into an opportunity to make it appear as if you were ousted for illegitimate reasons. As it turns out, this version of events has been widely accepted among prominent advocates for academic freedom.
A superficial grasp of the circumstances has led many observers to argue that Professor Wallenberg's critical essay influenced the college's decision to part ways with him. However, a hermeneutic analysis of the social context surrounding these events suggests there was little chance the New College of Florida would have renewed its contract under any circumstances. This insight helps explain why professors Biswas and Wallenberg wrote the essay in the first place. The essay was not the cause but a consequence of a foreseeable outcome.
---
Jukka Savolainen is in the Department of Sociology at Wayne State University. He is a Heterodox Academy Writing Fellow.