Football and University Prestige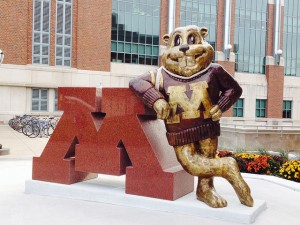 Collegiate football is a dominant force within United States culture but it's not just for the love of the game. In Sociology of Education, Arik Lifschitz, Michael Sauder, and Mitchell Stevens study the link between collegiate football and organizational prestige. They argue that, beyond national titles, college and university status is at stake on the field.
Rather than winning national championships, prestigious conferences protect their prestige through exclusivity. For instance, the Big Ten is both a football powerhouse and academically prestigious. Historically, it has been one of the most stable conferences, with few incoming and outgoing schools. That's why the recent addition of Maryland and Rutgers caused such concern: Critics worry these schools will taint the Big Ten's academic and athletic reputation.
The researchers analyzed 287 universities. They found that the most stable collegiate leagues incorporated the schools with the highest academic and athletic scores. Less stable leagues included schools that scored lower on both academic and athletic measures. Interestingly, it even appears that athletic exclusivity improves the academic reputation of football schools. In the United States—the only country that links sports so tightly to colleges and universities—football fans are bolstering not only their team's reputation, but also their students' brainy prestige.